Adobe Marketing Cloud Cost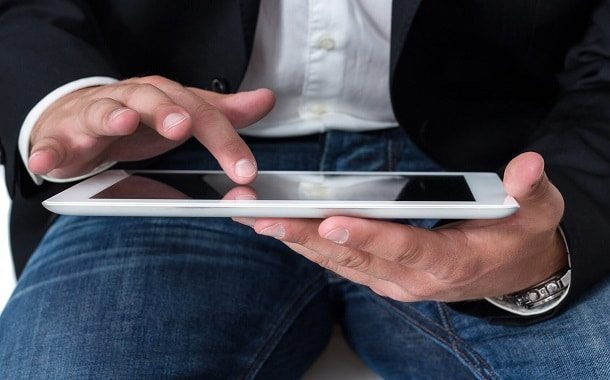 The Marketing Cloud provided by Adobe is yet another great product that was made to help your business grow. Nowadays marketers are in need of a system that gives them the necessary speed to get all tasks done in the digital world because the marketing game is ever-changing and transforming. This means that to keep up, businesses have to innovate and improve their marketing efforts, which can be very frustrating for small firms and entrepreneurs. The Adobe Marketing Cloud can bring a big boost to your marketing strategy because while using it, you will be able to build a personalized digital experience across multiple types of channels.
You can take advantage of the Adobe marketing solutions from anywhere around the world using their very comprehensive integrated system. This will help you personalize, measure, and of course optimize your marketing campaigns and target converting traffic.
How Much Does it Cost?
If you're thinking about using Adobe Marketing Cloud for as cheap as possible, you will end up spending around $10,000 per year for just one product. Of course, the final price will depend on the number of products purchased at the same time and the amount of usage in the suite you'll acquire.
If you have a business that requires something more than the minimum package, then you'll have to know that depending on how many products you use, the usage and the required capabilities of the system, the price will start at $10,000, but can reach hundreds of thousands or even millions of dollars.
What Will You Get?
These are just some of the features you'll get, according to Adobe:
Profile Management.  Leverage both anonymous and authenticated data to create a complete and personalized view of each customer. Tweak and improve your campaigns to deliver engaging and personal experiences.
Single Sign-on.  You will be able to access Adobe Marketing Cloud and all of its analytics and solutions from a single account.
Dynamic Tag Management. Use Dynamic Tag Management to manage all kinds of tags, act in real-time, and collect the data you need. You will be able to gather and manage many types of third-party and Adobe tags to create and analyze personalized experiences based on your customers' behavior.
Mobile Services. The Marketing Cloud will help you understand your customer engagement on your apps and improve it. You will be able to see when and where users launch your app, how to increase ROI, where to work on user experience, and how to monetize your apps.
Centralized Team Collaboration. Help your team members stay in sync through real-time feeds and boards that Adobe Marketing Cloud offers. This is great especially for team members that live in different locations.
Third-Party Integrations. Spot opportunities that siloed data might hide, by unifying all the information third-party solutions offer with very easy to integrate API system.
Asset Management. Use one central hub to store, publish, edit, and manage content on all Adobe Marketing Cloud Solutions.
Adobe Marketing Cloud offers 8 solutions with different pricings:
Adobe Analytics
Adobe Experience Manager
Adobe Social
Adobe Target
Adobe Media Optimizer
Adobe Campaign
Adobe Audience  Manager
Adobe Primetime
With Marketing Cloud Solutions by Adobe, you will also get a single login security policy, security policy management, user management, sharing, and collaboration.
Anyone can use the Marketing Cloud to test, measure, and optimize websites and apps, to review, build, and edit any custom analysis. You can schedule the sending of reports using your preferences in a PDF format. You'll find all the data you need in the same very accessible analytics report.
How To Save Money
There are a few other tools and websites offering similar services as Adobe Marketing Cloud for less or even free. Do your research before you buy but be sure not to sacrifice quality for the price. Adobe is one of the best tools you'll find online.
The Marketing Cloud provided by Adobe has several key benefits that will help you spend less. Its ease of use will help you spend less on employees because with the right adjustments these tools almost run themselves.
You'll save the most money by using it because you'll be able to see flaws in your campaigns that would have lost your clients, conversions, and money if you wouldn't have fixed them in time.
If you don't neglect its capabilities and use it at its full potential, Adobe Marketing Cloud will not only pay for itself but might even help you increase your profits with all its tools.
Here Are The Extra Costs To Take Into Account
Any add-ons you'll buy will add to the final cost. You will also have to pay for maintenance.
Employees that will work with Adobe Marketing Cloud should first be sent to training, to learn exactly how to use the tools in a professional way to get the best results with them.
There will be other costs you should take into consideration, like the monthly salary and benefits of employees that will work with Adobe Marketing Cloud and costs for any third-party tools that will be used with Adobe Marketing Cloud.
Here Are Some Tips:
Use Adobe Target and Adobe Analytics to measure, test, and optimize your website or app.
You can see and PDF documents instantly or schedule periodic reports, on a weekly and monthly basis, to check your progress.
Always use Adobe support when you don't know how to fix or create something; that's why they're there.
Should the average entrepreneur use Adobe Marketing Cloud?
Unless you are a big company or someone with a huge budget for marketing, then Adobe Marketing Cloud isn't for you. With a minimum cost of around $10,000 for tools that won't increase your ROI directly, this investment isn't something that should be used for small or starter firms. Try to find free or cheap alternatives online until you will have the necessary funds to invest big sums into advertising.
https://www.thepricer.org/wp-content/uploads/2016/03/man-working-with-Adobe-marketing-cloud.jpg
380
610
Alec Pow
https://www.thepricer.org/wp-content/uploads/2023/04/thepricerlogobig.png
Alec Pow
2016-03-28 02:11:40
2020-08-18 14:54:38
Adobe Marketing Cloud Cost