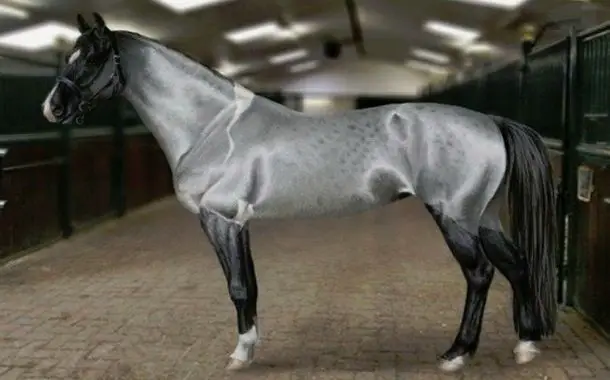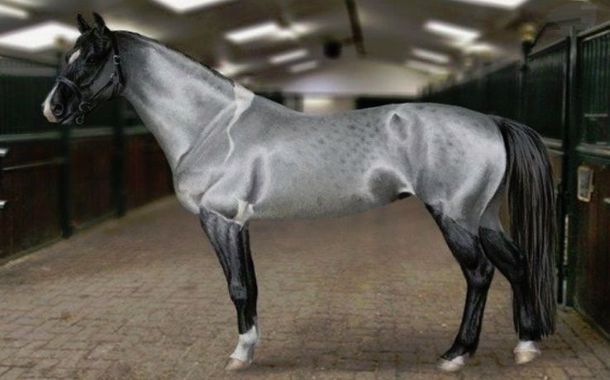 The Akhal-Teke is among the most unique and oldest horse types, sought for their unbelievable endurance and spectacular coat colors. Nevertheless, before figuring out if the Akhal-Teke is best for you, you will need to know just how much will they cost.
Akhal-Teke horses typically cost anywhere between $7,000 to $40,000 in America, however, on the global market, they can be sold for far more. Really well-trained show horses and stallions might cost $50,000 to $100,000, and upwards.
Elements such as training, bloodlines, show record, color, conformation, and age can all play a role in the cost of an Akhal-Teke.
Akhal-Tekes are most common in Turkmenistan, where they are originally from, and Russia. They are an unusual breed and a lot of people consider them to be among the most stunning.
You might also like our articles about the cost of a pony, horse teeth floating,  horse and carriage rental.
Considering that Akhal-Tekes are fairly uncommon outside Turkmenistan and Russia, you will likely have a difficult time seeing one listed for sale.
In fact, Akhal-Tekes are seen as an uncommon horse breed with just around 8,000 left worldwide. They are among the most pricey horse breeds, due to their rarity and uniqueness.
Aspects That Impact the Expense of an Akhal-Teke
When trying to learn just how much an Akhal-Teke will cost, these are a few of the primary aspects that will greatly impact the cost:
Their bloodlines
Much like any other horse breed, bloodlines play a big role in the price of an Akhal-Teke. A horse with flawless breeding will cost a substantial amount of money.
Within the Akhal-Teke breed, there are 3 sub-breeds. Type 1 is the most traditional breed, following the lines Gelishikili, Peren, and Kaplan. In Type 2, the horses are rather smaller sized and are known for their speed, being represented by the Karlovich and El lines.
For Type 3, horses have a bigger body and are known for their endurance, with the Arab and Dor-Bairam lines representing this sub-breed.
Today, there are 17 different lines within the breed. Some individuals look for specific sub-breeds and lines within Akhal-Tekes, which can increase the cost. A lot of the very best bloodlines originate from Europe, Russia, and Turkmenistan, so imported horses typically cost a lot more.
Training
Training is a big element in the price of Akhal-Tekes. Their excellent athletic capability enables them to master endurance, eventing, racing, show jumping, and dressage.
Training a
horse
is costly, as an expert will need to work a horse a number of times a week to keep them fit. Show horses are generally kept in training to stay up to date with the high needs of competing. So a horse that has actually been kept in show training will cost more than one that just gets ridden a couple of times a month.
Show Records
Though uncommon, Akhal-Tekes can be stars in the show ring. For instance, an Akhal Teke stallion called Absent won gold medals in dressage at the Olympics in 1960 and 1968, in addition to a bronze medal in 1964.
Out of the all sectors the Akhal-Teke breeds displays in, dressage and racing horses typically go for the most. These extremely trained horses are in great demand by avid purchasers. A few of the most expensive Akhal-Tekes throughout the world can cost 10s of thousands to hundreds of thousands of dollars.
Age and Conformation
Conformation can be a huge factor to consider to the price of an Akhal-Teke as they have a stunning, exotic build, unlike any other horse type. The perfect Akhal-Teke has a lean, athletic body, long high-set neck, nicely chiseled head, long ears, and typically has almond-shaped eyes. You should be ready to pay more money for a horse that will fulfill all of these attributes.
In addition to conformation, age will also contribute to the final cost. The ideal age of an Akhal-Teke is anywhere between 7-14 years of age. At these ages, horses will be at their prime for riding and driving. Horses in their late teen years or early 20s will frequently cost substantially less.
Their color
Akhal-Teke horses are valued for their stunning coats, as they have a natural metal shine that particularly shines through on cream gene colors.
Their distinct coat is because of a unique hair structure that offers their coats a radiant appearance. Palominos, Buckskins, Perlinos, and Cremellos will typically cost more money, as their shining coats are searched by lots of people.
Regular monthly Expenses of an Akhal-Teke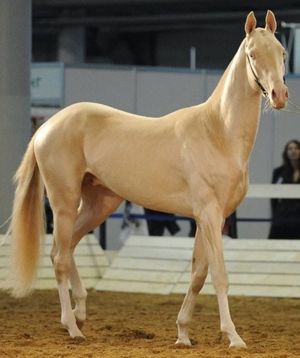 Before trying to purchase an Akhal-Teke, you will need to consider the month-to-month expenses to own a horse. Boarding typically costs anywhere between $150 and $1,000 a month, depending on whether your horse lives in a stall or pasture.
Board typically covers the expense of food, bedding, and usual care. You will also have to spend for a farrier every 6-8 weeks, which usually costs anywhere between $45 and $150. The yearly veterinary expense will also be around $200 to $400, with dentistry costing $80 to $250 every 6 months to a year.
Purchasing an Akhal-Teke Horse
If you are searching for a special horse, the Akhal-Teke may be the best option for you. Nevertheless, it is very important to understand that these horses are uncommon and usually pretty pricey.
In America, the cost of an Akhal-Teke normally starts at $7,000, so they are a significant expense compared to other horse breeds. Nevertheless, Akhal-Tekes are genuinely special horses that stand apart for their athletic builds and glowing coats.
Other Alternatives Besides Purchasing
Considering that purchasing a horse isn't practical for everybody, there are other alternatives offered. Renting and joint ownership are some options along with owning your own horse.
In many cases, horses are offered for rental by their owners. This offers you the chance to have partial or complete usage of a horse at the portion of the expense. Another alternative is a minimal liability business (LLC) or partnership, which will split the expenses of purchasing and owning an Akhal-Teke.
https://www.thepricer.org/wp-content/uploads/2021/03/Akhal-Teke-Horse-cost.jpg
380
610
Alec Pow
https://www.thepricer.org/wp-content/uploads/2022/01/thePricer.png
Alec Pow
2021-03-15 07:36:04
2022-01-24 01:45:26
Akhal-Teke Horse Cost