Bone Growth Stimulator Cost
Bone Stimulation (BGS) is a therapy that your surgeon may prescribe following a spinal fusion procedure. A bone growth stimulator is an additional device worn after cervical (neck) or lumbar (back) surgery. BGS can be used to help fuse the spinal bone after a fusion procedure or as a treatment for failed fusion.
How Much Does a Bone Growth Stimulator Cost?
The price of a bone growth stimulator will be influenced by some factors such as the place you buy it from, the brand, the geographical location, and the type you like. Expect to pay anywhere between $2,100 and $5,100 for a brand-new external stimulator, while the cost of an invasive stimulator will be influenced by the doctor's fee, the body areas, and the type of fracture.
For example, for an internal spinal cord stimulator, you will have to pay anywhere between $15,500 and $51,000, or even more if you don't have health insurance.
One of the most popular bone stimulator brands is the Orthofix and it costs anywhere between $120 and $1,100. The price range is the same for some other brands such as Nephew, Biomet, Don Joy and Smith, and Exogen. In general, this price range can be found on the secondhand market. For example, there are more than 200 listings on the Med Now website where the majority of the prices are less than $750.
There are some members of the Spine-Health.com forum who said that they had to pay anywhere between $3,100 and $5,200 for their bone growth stimulator, with their health insurance policy covering it.
According to members of the Foot.com forum, the price of a bone growth stimulator is anywhere between $2,600 and $3,700, without health insurance.
Types of bone growth stimulators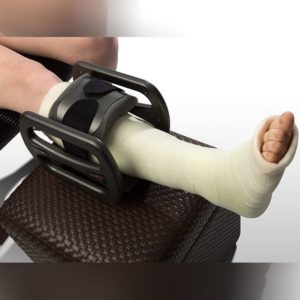 Bone growth stimulators come in a variety of shapes, sizes, and technologies. The most commonly used bone growth stimulators in orthopedics are electrical stimulators and ultrasound stimulators.
Most modern bone growth stimulators are attached near the site of a fracture or fusion with a small battery pack and worn for a period of time each day that can last minutes or hours. The stimulator emits a pulsating or ultrasonic electromagnetic pulse in the area where bone healing should occur.
The purpose of a bone growth stimulator is to activate a series of receptors in the body to encourage a healing response. In essence, the bone stimulator activates a pathway that releases chemicals into the body. These chemicals are signals from the inside of the body to push the healing process of fractures.
You might also like our articles about the cost of a bone density scan, a Tommy John surgery, or a broken wrist surgery.
Also, bone growth stimulators are divided into two categories: internal and external.
Internal bone growth stimulators are planted inside the patient's body through a surgical procedure. There are no risks for the surgery and the stimulator can be implanted in the fracture area totally or partially. Once the fracture is recovered, the stimulator is removed through another surgical procedure.
The external bone growth stimulator is a non-invasive method used to repair a bone fracture. The patient has to wear it two to nine hours per day, anywhere between three months and one year, depending on the doctor's prescription. This stimulator comes with small electrodes or skin pads that are placed directly on the broken area in order to send out electronic waves so the new bone-cell formation is increased.
Important things to consider
Regardless of the type of the external stimulator and whether it is brand new or used when you buy it, this should come with the instructions manual, a control unit, a battery charger, an adjustable treatment coil, a grounding plug, and a link cable.
Early studies of bone growth stimulator efficacy appear to have two benefits:
less pain associated with bone healing;
faster fracture healing.
How can I save money?
Make sure you talk with your health insurance company before making an appointment. Health insurance policies are different, but most of them cover this procedure only if it is deemed medically necessary. It would be good to know how much would be your responsibility and which providers are in the network.
Take into consideration the possibility to rent external units from manufacturers that sell their brands. The cost of renting such an external stimulator depends on the period of time you will need it. For example, you will have to pay around $390 for a 90-day rental, while for a 120-day rental you will have to pay around $420. Ask at a local medical supplies retailer if there are available any rental options.
Look on the Internet for slightly used or refurbished external stimulators because these are cheaper. This way you may be able to save around 60% of the costs of a bone growth stimulator.
https://www.thepricer.org/wp-content/uploads/2022/02/bone-growth-stimulator-cost.jpg
380
610
Alec Pow
https://www.thepricer.org/wp-content/uploads/2023/04/thepricerlogobig.png
Alec Pow
2022-02-08 09:22:15
2022-02-05 00:44:28
Bone Growth Stimulator Cost