Last Updated on October 2, 2020 | Written by CPA Alec Pow
First Published on October 2, 2020 | Content Reviewed by

CFA Alexander Popivker
Are you searching for a brand new look? Do something to your hair, and while you're at it, think about having box braids rather than any common hairstyle. But what exactly are bo braids?
Box braids are known as personal plaits that are typically divided into very small squared off parts or boxes. They can be made using hair of any length, however, there are cases when women choose to use synthetic hair to make longer braids and to increase the hair's thickness, fullness, and density.
It seems that a box braided hair is not a new type of hairstyle. In all honesty, you see well-known celebs having this trendy box braids and cool hairstyle, like Janet Jackson, Alicia Keys, and Beyoncé Knowles. A couple of the best features of these braids are that they are not fixed or attached to your scalp, and they can be made into many different styles.
The box braiding technique normally takes a great deal of time to get done, however, the wait is all worth it seeing that the final look is certainly stunning.
Also read our articles about the cost of cornrows, Balayage, and hair extensions.
Typical Price of Box Braids
Box braids are normally services done inside a beauty salon. That being said, just how much do box braids cost? The rates really depend on the beauty parlor or the hairstylist you choose to work with, however, there are other elements that impact the final price. Usually, box braids rates can vary from $75 to as much as $475, depending upon the following factors:
the length of the hair
the size of the braid
the style of the braid
the age of the consumer
the experience of the hairstylist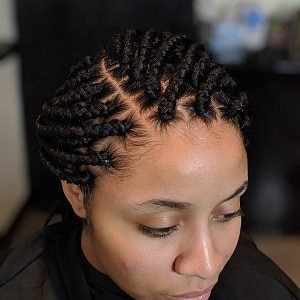 This kind of service is done manually by the stylist, and that's why it can take quite a few hours to get done. If you opt for smaller braids, it can take around 7 hours, if not more, to have them done. More hours are wasted if your hair is long, so the reason why the cost is this high is pretty obvious. Longer hair box braids will cost roughly $200 to $475.
Medium box braids can vary from $160 to $350 and can be finished within 3 to 4 hours. On the other hand, the bigger size braids can just take 2 to 3 hours and can cost around $120 to $250, if the general style is much simpler than the one used for the medium ones. If for example, you wish to have a complex box braids style, it might take a lot more hours to complete and a much higher final price.
Prices for Kids and Teenagers
Regardless of the sizes, box braids rates substantially differ based on the consumer's age. The figures provided above are the costs for adult clients. The expense of box braids for kids and teens is pretty different.
Depending upon the length of the hair and the size of the braids, the cost for kids with ages between 2 and 12 varieties from $70 to $255. For teenagers ages 13 to 18, the expense can range from $180 to $310.
Extra Expenses to Consider
Before the stylist starts working on your box braiding, your hair should be correctly prepared first. It must be shampooed, conditioned deeply, and/or treated with hot oil. This can cost anywhere from $10 to $20. For hair extensions, the cost will start at around $15 for grownups and $7 for smaller children or teenagers. The expense is somewhat higher for natural extensions.
https://www.thepricer.org/wp-content/uploads/2020/10/box-braids-cost.jpg
380
610
Alec Pow
https://www.thepricer.org/wp-content/uploads/2023/04/thepricerlogobig.png
Alec Pow
2020-10-02 08:41:56
2020-10-02 08:41:56
Box Braids Cost