Christmas Vacation to Aspen Cost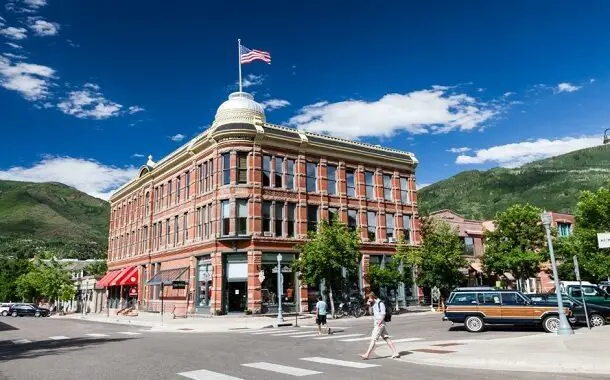 Christmas is the time to forget about work, leave all the stress behind, and just focus on having a good time with your loved ones. What better way could there be to do all of these than going on a trip? A vacation helps you to forget about all the stressful things inf your life, and give your undivided attention to your loved ones and to make some beautiful, cherished memories that you will never forget.
For a successful trip, the first thing that you need to do is pick a vacation spot. This needs to be in line with your budget and preferences regarding the type of entertainment that you are looking for. If you want to have a once-in-a-lifetime experience and go on a vacation that you would remember for the rest of your life, Aspen will prove to be the ideal destination during Christmas. The city has a lot to offer. Everything, from its historic streets to its beautiful mountains, makes for a wonderful spot for Christmas celebrations.
One benefit of opting for a Christmas vacation to Aspen is that a lot of holiday packages are introduced during this time so that you can enjoy a trip at the best price possible.
The cost of the trip
Plenty of options are available when it comes to accommodations. You have a wide range of townhouses, condos, cabins, hotels, and vacation rentals available at your disposal among which you can make your selection, depending on the duration of your trip, the amenities you are looking for, and the availability and price of the accommodation. The average cost of accommodation in Aspen during Christmas lies somewhere between $1,500 and $12,000. You also have the option of selecting a mountainside cabin if you want a relaxing weekend away from all the buzz during your Christmas celebration. For example, booking a room at 5 star Jerome Hotel, for two adults and a child from Dec. 23 to Dec. 28 will cost you $10,390, while getting a room at 3 start Annabelle Inn for the same period will set you back only $1,966.
This is How Much It Costs to Become a Ski Instructor
Transportation tends to be a cause of worry when you are on vacation since this is something that can cost you quite a bit. If you are looking for luxury transportation, Smiddy Limousine Corporation is an option that you can try. Colorado Mountain Express is another option that you have if you are looking for privately chauffeured services. Since Aspen is an intimate town, you will find that pretty much everything is within walking distance. Public bus service is available as well, and you can also make use of free skier shuttles. A one day Aspen Snowmass Lift Ticket will cost $145 for adults and $92 for children. Thus, transportation is something that you should take into account when planning your trip to Aspen.
The primary activity Aspen is known for is skiing and during Christmas, it is all the more fun. Although a bit costly, it is certainly worth the money as it offers you an experience of a lifetime. Skiing would cost you around $3,000 to $5,000 on average per person for the full trip, with equipment and instructor being included in that price. If you need to rent the equipment, then you will spend around $50 per day on Ski equipment, around $36 for snowboard rental, and around $10 for helmet rental.
If You Like Cold Trip Destinations, Then Check Out The Northern Lights
If you are looking for exquisite dining experiences, Zane's Tavern, Asie, and Campo de Fiori Ristorante are some of the options that would not let you down.
You need to keep in mind that since it is Christmas, most people go on vacation. Hence, you would need to make your booking and get the promotional packages well in advance since most of the deals offered tend to be limited and are given on a first-come, first-served basis. Therefore, you will need to move fast if you want to celebrate Christmas in Aspen.
Should the average working Joe visit Aspen?
Aspen is beautiful during Christmas. The skiing resorts are the highlight of the town, and it certainly has a lot to offer. While the prices to visit this place might be a little high, overall, you will find the vacation to be highly enjoyable. Thus, if you are looking for a luxurious vacation destination to celebrate Christmas, to have a fun time, and some new experiences, Aspen will not disappoint. It is the perfect spot for a family holiday. Take a look at various deals offered during Christmas to ensure that you get your vacation at the best price. Remember to make sure that going on this trip won't hurt your financial security and take your time with the research to make sure you take advantage of the best prices.
For Other Great Trip Destinations Browse Our Travel Category
https://www.thepricer.org/wp-content/uploads/2016/12/trip-to-aspen-for-christmas-cost.jpg
380
610
Alec Pow
https://www.thepricer.org/wp-content/uploads/2023/04/thepricerlogobig.png
Alec Pow
2016-12-13 11:43:31
2022-12-23 18:19:56
Christmas Vacation to Aspen Cost