Cost To Build A Detached Garage
We live in times when finding a parking space close to home has become a matter of luck. Therefore, car owners who live in a house with a courtyard can consider themselves privileged by fate. If you still have the chance to park your car in a yard, it would be a shame not to take advantage and build a suitable space where it will be sheltered from the weather, the sun's rays, or the "greeting messages" of pigeons and other flying birds.
We are talking about a garage, which should be included, if possible, in the construction project of a house from the start. The garage can also be built after you have completed the house, and in this article, we will show you the costs involved in this project.
How Much Does It Cost To Build A Detached Garage?
There are several factors that will affect the cost of building a detached garage such as the place where you are living, the size of the garage, whether you already have a garage that has to be demolished and removed, and what features would you like to include.
When building a new home or upgrading to a new garage, these days, only a few people opt for a single-car garage. Instead, they choose a garage large enough to accommodate two to four cars, plus other things.
Another important cost factor is the grading of the land when the site where the garage will be built is not landscaped and graded properly. Also, for ideal drainage, you can install a graded slab and concrete footings.
You should expect to spend around $60,000 to build a two-car detached garage, while the costs for a four-car detached garage would increase to $89,000. But you can find out more about the costs involved with installing a new detached garage of different sizes by taking a look at the tables below.
| | | |
| --- | --- | --- |
| Item | Cost per square foot | Cost |
| Four-car garage | $129 | $116,864 |
| Two-car garage | $90 | $172,800 |
What about the prices of materials?
| | | |
| --- | --- | --- |
| Item | Cost per Unit | Cost |
| Electrical wiring | Hourly or flat fee | Varies |
| Doors | $300 to $1,200 each | $300-$2,400 |
| Windows | $350-$800 per window | $350-$1,600 |
| Asphalt roofing shingles | $100-$120 per square foot | $900-$2,000 |
| Roof trusses and support beams | Prices vary | Varies |
| Concrete materials | $90 per cubic yard | $2,400 |
What are the extra costs?
You will have to buy at least one main door and one overhead garage door for your new building. The overall costs for this project will significantly increase if you are going to purchase high-end materials and more than two doors.
You might also like our articles on the cost of converting a garage, building a traditional garage, or installing a garage door opener.
Also, the cost will get higher if you want to install organization systems or other upgrades.
There is a great demand on the market for smart vehicle charging stations. Now you can install one in your own home for the price of around $1,500.
Plan on spending another $320 to $380, if you would like to install automatic door openers.
The stages of building a detached garage
Before starting the actual construction of the garage, it is good to draw up a plan. It should contain information about the dimensions of the garage, how many doors/windows you want it to have, what materials you prefer, who will do the work, etc. Below are the steps required to build a detached garage:
Choosing the location of the future garage – will it be attached to the house or not, will it have room for two cars, etc.;
Obtaining the necessary approvals and documentation, to be able to start the works.
The discussion with the contracting company and the signing of the contract (if you delegate the construction of the garage).
Pouring the screed – the screed is a mixture of sand and cement. For a homogeneous mixture, it is advisable to use a concrete mixer.
Casting cement – this should also contain thick wires, which provide stability to the construction. The cement foundation should be at least 4 inches thick and don't forget the spaces for water drainage.
Building the walls – regardless of the material chosen, now is the time to build or mount the walls. Leave the tiles as close as possible to each other to prevent dust or snow from entering.
Covering the garage – you can cover it with metal, polycarbonate plates, or other materials.
Painting – choose a paint adapted to the materials used. For example, if you are using wood, you will need a varnish.
Choosing doors and accessories – opt for garage doors adapted to your needs and accessories to help you quickly find the things you need.
Functional areas in the garage – in addition to the area intended for the car, you can set up a workspace, shelves, or cupboards with tools.
Final thoughts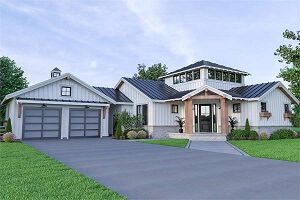 Building a detached garage is not a simple DIY project that you can start over if something went wrong, or you can improve at will. That is why, if you are not very skilled in the field of construction, seek the support of specialists. You can find numerous construction companies on dedicated digital platforms and the advantages are multiple. First of all, knowing exactly what they have to do, the builders will complete the project in a much shorter time, and you will be able to benefit from the desired garage sooner. Also, you won't waste materials, and that means less money is spent.
By taking on such a project yourself, with the idea that you will save money, you might actually end up spending some extra money and waste a lot of time in the process.
https://www.thepricer.org/wp-content/uploads/2022/09/detached-garage-construction-cost.jpg
380
610
Alec Pow
https://www.thepricer.org/wp-content/uploads/2023/04/thepricerlogobig.png
Alec Pow
2022-09-23 08:32:13
2022-09-23 22:21:44
Cost To Build A Detached Garage