ANA is the acronym for the American Nurses Association, which is the only full-service professional organization that represents the interests of more than three million registered nurses in the United States of America. These interests are represented through the constituent member nurses associations, the workforce advocacy affiliate, and specialty nursing organizations.
How much does an American Nurses Association membership cost?
The American Nurses Association membership cost will be influenced by a few factors such as the type of membership you apply for and the place where you are living. For example, the Only membership type is available, as its name says, only on a national level and costs around $200 per year or $18 per month. In case you want to join the local States Nursing Association on a national level, you should be prepared to spend anywhere between $220 and $550 per year, depending on the state you work in. For instance, the costs in California would be around $285 per year, while in Michigan the annual fee is almost $270.
You might also like our articles on the cost of chiropractor school, ultrasound technician school, or nurse scrubs.
A cheaper alternative is the e-membership, which costs around $55 per year, but has limited benefits.
In case you are not a Registered Nurse, you can choose the subscriber option which is available at a cost of $35 per year.
According to a member of the AllNurses.com forum, the annual cost of an American Nurses Association membership in the state of Illinois is around $525.
American Nurses Association membership details
There are two types of memberships the American Nurses Association has to offer:
ANA & State membership;
Only membership.
With the Only membership type you have many benefits and discounts, and you have full voting rights in the American Nurse Association.
With the ANA & State membership, you become a member of the American Nurse Association and also a member of your local state's nurse association.
Both of these memberships offer a lot of benefits to the members such as:
national conferences and meetings;
monthly nursing webinars;
the option to earn contact hours;
discounted independent study modules;
member-only discounts, on auto insurance, long-term care insurance, liability insurance, long-term life insurance, and financial planning;
ANCC certification discounts;
access to Drug Name Error Finder Tool, CINAHL®, PubMed, and Global Disease Alert Map Citations;
subscription to American Nurse Today;
a career center.
The e-membership option we mentioned above is available only in certain states and offers a virtual American Nurses Association membership. This membership will not include certain benefits.
When talking about the benefits offered by the state's nurse association membership, we can mention the state's association newsletter, job networking opportunities, representation in the state house on critical problems, education development, and local networking opportunities.
Important things to consider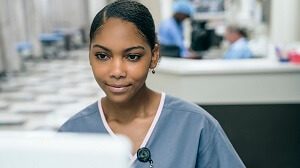 The Only membership type is not available in all 50 states of America. According to the official website of the association, this membership is available only in South Dakota, Hawaii, New Mexico, New York, Georgia, Tennessee, Wyoming, Colorado, South Carolina, Louisiana, Nevada, North Carolina, Florida, Washington D.C., West Virginia, Delaware, Pennsylvania, and Montana.
You are eligible to join the American Nurses Association only if you are a Registered Nurse. However, you can become a subscriber if you are not a Registered Nurse. This option offers you access to the digital content on the website.
According to the Union Facts website, the American Nurses Association has 195,884 members in 2022.
How can I save money?
If you want to save money on this membership, you can choose one of the reduced options such as the ANA e-membership or the ANA Only membership.
Make sure you pay in full instead of paying every month if you want to get a reduced rate.
However, if you can not afford to pay the cost of the membership for one year, you can pay per month.
There are nurses that say that being a member of the American Nurses Association is not worth the cost, but it is your decision if you want to join them or not. You can do your own research as there are online forums where people are talking about the advantages and disadvantages of being a member of the ANA.
https://www.thepricer.org/wp-content/uploads/2022/04/ana-membership-cost.jpg
380
610
Alec Pow
https://www.thepricer.org/wp-content/uploads/2023/04/thepricerlogobig.png
Alec Pow
2022-04-13 06:47:13
2022-04-11 21:23:13
Cost to Join the ANA