Cost to Refelt a Pool Table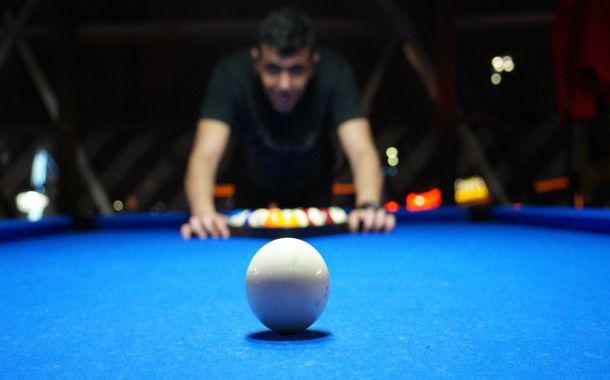 With time, the pool table felt will need to be fixed either to replace bumps, rips, or broken areas or to just change the color to match the overall room's design, which is usually the primary reason the felt is going to be replaced.
Just how much does it cost to refelt a pool table?
Usually, the felt for the pool table can cost anywhere from $50 to as much as $200, and this will not include the expert labor expenses if you want to have an expert install it. Cuts, if the product is acquired independently, will be made in 7, 8, or 9 feet cuts, depending upon the size of the table.
You might also like our article about the cost to go bowling.
If you instead opt to have an expert set up the brand-new felt, the expenses can vary anywhere from $275 to $550, depending upon the labor and products you pick.
According to an interview with Steve Omer on Angie's List, his expert costs begin at $325.
One online merchant,
PoolDawg.com
, offers pool table felts for a price that varies anywhere from
$95 to $190
. The rate will considerably depend upon the size of the pool table and the kind of felt that's going to be bought and installed. Name branded felt can cost more than an off-brand.
The site PoolFelt.com has a list of pool table felts offered by various businesses, and the cost for the felt can be anywhere from $85 to $575 for the products alone.
Pool Table Fixers, Inc. charges $315 for a total re-felt and tune-up, however, this rate will not consist of the felt material expense. Throughout their expert service, they will set up the brand-new felt, while also checking out the table's condition after the rails, pockets, and old felt have actually been gotten rid of.
Refelting a pool table explained
The expert setup expenses discussed above will consist of the fabric and staple removal, the setup, leveling, and seam waxing.
Pool table felt can practically be found in any color, and a lot of specialists will provide about 30 to 50 color options. When it comes to material, popular types consist of the stain-resistant Teflon or the basic wool, nylon, and/or polyester. The most typical type, according to the Cuesight website, is a woolen fabric. This felt will be thick, heavy, and will be comprised of a minimum of 60 percent wool. When you touch it, it will have a felt feel you will probably be accustomed to feeling. The 2nd most popular type is worsted wool, a felt that does not seem like the normal felt, and if you look close, it will not have weaves inside the fabric. This felt will typically be utilized in tournaments and for those who want a premium playing experience in the house.
Popular pool table felt colors are Blue, Camel, Khaki, Gold, Electric Blue, Brite Pink, Bottle Green, English Green, Taupe, Olive, Red, Dark green, Championship green, Standard green, Brilliant Gold, Purple, Euro Blue, Navy, Brown, Burgundy, Wine, Steel Grey, Titanium, Charcoal, Black, Brite Orange, Brite Blue, and Brick.
What are the additional expenses?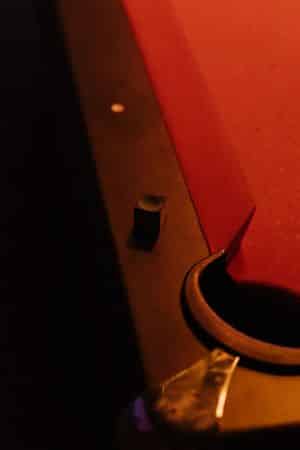 If setting it up by yourself, extra materials will be required such as glue and staples to hold the brand-new felt. This should not cost more than $45.
When refelting a pool table, numerous pool table owners also decide to change or fix the cushions. Depending upon the density, the expense of the cushions alone can be $40 to $150, depending upon the quality. When it comes to labor, you should be ready to spend about $30 to $50 each or about $150 to $325 overall.
The pockets, particularly if they are made from leather, might have to be changed too. Depending upon the material, leather pockets can cost about $50 to $150 each, while rubber pockets can cost $20 to $45 each. Due to the time needed to change these pockets, the expenses to install them can vary anywhere from $20 to $45 per pocket.
As soon as the pool felt is taken out, if any chips are visible on the slate, they will have to be fixed with a special filler to smooth the table out. The products will cost about $10, however, if you were to have an expert fill in the chips and cracks, this might be another $75 to $200 to get the job done, depending upon the complexity of the task.
Tips to keep in mind
With the correct amount of care, the pool table felt ought to be able to last about 7 to 15 years.
How can you save some money?
If the pool table needs to be moved from one place to another, some services will provide a discount rate on pool table refelting if you were to bundle the services together.
https://www.thepricer.org/wp-content/uploads/2021/03/pool-table-refelt-replacement-cost.jpg
380
610
Alec Pow
https://www.thepricer.org/wp-content/uploads/2023/04/thepricerlogobig.png
Alec Pow
2021-03-18 09:06:07
2021-03-18 09:06:07
Cost to Refelt a Pool Table