Windows are a really important element in any home, and that's why they require periodic maintenance. The connection with the outside environment brings a double benefit, which is translated by a beautiful view of the landscape and having the right element to welcome friends and relatives who pass by the house. For some of the damages that can occur in the case of windows, the solution can be reglazing.
How Much Does It Cost to Reglaze Windows?
The cost to reglaze a window will vary, depending on factors such as the size of the glass pane and windows, the total number of windows, and the material used for the frame and window.
Plan on spending anywhere between $300 and $750 for reglazing a traditional window. This price range will include the window repair, the material cost, and the labor cost. It may take fifteen minutes to one hour to reglaze a single pane of glass.
Expect to pay around $1,510 to reglaze a large-size vinyl or wood window. It would cost you anywhere between $650 and $1,220 to replace three panels of a bay window.
For instance, if a section of an average window is cracked or rotted, you will have to pay $200 to $550 to repair it.
Cost summary for window reglazing
The cost of reglazing a window is relatively low unless you have to replace the entire window, a windowpane, or a window glass.
In the table below you will find the average costs for double-glazed windows and single-glazed windows, including the glass replacement.
| Average Window Reglazing Cost | $300-$750 |
| --- | --- |
| Professional Labor | $75-$200 per window |
| DIY Job | $25-$120 per window |
| Glazing Putty or Sealant | $12-$120 |
| Window Glass | $10-$25 per square foot |
Window glazing overview
Years of use, harsh weather conditions, and sometimes lack of maintenance can lead to worn and cracked windows. In order to protect them, regular care is required, regardless of the type of frame from which the windows are built, from vinyl, wood, and aluminum frames to thermal insulation frames, so that they last longer and protect the home.
A window is made of panes of glass, mounted on the window frame. The space between them is filled with glazing putty.
Why it is important to reglaze windows?
It is important to reglaze windows because it brings many benefits such as:
Offers protection to the windows after restoration.
It will help control the temperature inside the house
It keeps the storm windows or wooden windows weathertight.
It prevents energy loss, air leaks, and loss of heat.
It keeps the window glasses in place and so the windows will need less fixing.
The energy of your house will be increased.
Signs you need to reglaze your windows
There are many signs that show you that you have to reglaze the windows immediately. Some of these include:
The window edge is not covered properly.
Cracked glaze falls off the window glaze.
More than ten to fifteen years have passed since the windows have been glazed.
Air and heat leakage from the house.
The windows must be reglazed after you replaced them.
Cost of sealant or glazing putty
There are three types of putty on the market and the price will be different for each of these. In general, you will need less than a pint of glazing to reglaze a small pane or a single window. Expect to pay around $100 for a 20 oz. container of glazing.
Of course, the costs for a double-pane window will be higher than for a single-pane window. You can find sealants and putty at any hardware store. The window glazing cost will be determined by the size and number of windows.
You will have to buy a larger container if you have large windows and so your costs will increase.
| Quality of the Putty | Cost Range |
| --- | --- |
| Premium Quality | $75-$120 |
| Mid-range Level | $40-$75 |
| Budget-friendly | $15-$40 |
The cost of glass replacement
There are also situations when you have to replace a cracked glass or a broken glass. Or you will just want to remove the old glass from the window frame and install new glass.
Plan on spending anywhere between $6 and $12 for single-pane glass and anywhere between $12 and $22 per square foot for double-pane glass replacement.
Single-pane glass can break very easily but can take any shape. This is why most people choose double glass windows. It meets the standards of modern building codes and is very durable. This can be bought from any hardware store and can be cut in any size and shape you need.
Cost for a window reglazing professional
You will have to pay anywhere between $55 and $160 per window for hiring a professional to come and reglaze your windows. The cost will depend on the labor time, the window's condition, and the place where you are living.
Usually, it is necessary to be very careful when reglazing or replacing the windows of an old house. It is recommended to hire a professional glazer to replace an old window with a double-paned window or to glaze it.
You might also like our articles about the cost of window sill plate replacement, window blind installation, or window glass replacement.
Cost of a DIY job for reglazing windows
If you choose to reglaze windows on your own, it will cost you anywhere between $25 and $110. Expect to spend much more for window glass replacement or window replacement.
It is not hard to reglaze a window yourself. This way you will save on labor and professional costs.
DIY Process for reglazing windows
If you are thinking about reglazing the windows on your own, there are many online tutorials and guides that may help you. Also, you can watch the video below and follow the steps presented here.
Necessary tools
The tools you need when reglazing windows include: the paint, sealant or glazing putty, double or single pane glass (if necessary), razor knife and putty knife.
A step-by-step guide to reglaze windows at home
Investigate the window's condition
To test if your window has to be reglazed, you can place a knife blade in the cracks and if it fits there then you must reglaze the windows. After that, you have to establish how many windows and glass panes you need to repair.
Remove the damaged glaze
Remove the faulty glaze using a scraper or a razor knife. Take care when you chip off the glaze from the window not to break the glass.
Also, you can use a heat gun to soften the glaze if it is hard to remove. But be careful because it may affect the paint of nearby areas.
Remove the faulty wood and glass
Only the wood and glass will remain in the frame after removing the glaze. If these are damaged you have to remove them.
Replace the wood and glass
Take measurements of the old pieces of wood and glass and purchase the same size from any hardware store.
Reglaze windows
The glazing compound must be kept at room temperature or warm. This way it will be easy to give it any shape.
Paint the glaze
You should leave ten to fifteen days before applying the paint. This step is not mandatory but may increase the lifetime of the glaze.
Things to pay attention to when purchasing glazing putty
You should expect that your new reglazed windows will last ten to twenty years. To make sure this improvement will last as long as possible, you will have to consider some important features when buying glazing putty, such as:
Weatherproof
Regardless of what brand you buy, the glazing putty has to be weatherproof. You will just waste your money if this does not survive in any weather conditions.
Drying time
The main feature you should look for is the drying time. You will finish the work and paint the surface faster if it dries quickly. Buy the product that will dry faster than others.
Elasticity
The glazing putty has to remain elastic in the container before it is applied to the window and dried up. Verify it before buying. You should avoid the ones that get hard in the container.
Shrinking
In general, the low-cost putty shrinks after drying up. This will expand the smoothness of the glazed surface and will make the holes visible. Try to avoid this type of product.
Yellowing or marks
There are some glazing putty brands that may leave marks or yellowing on the window after applying and drying. Buy the glazing putty that offers a bright appearance after drying.
What is better? Replacing windows or reglazing windows?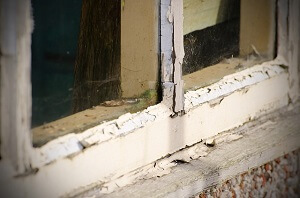 In general, it is hard for people to decide between replacing or reglazing windows. In the case of reglazing, when the old putty runs out, the windows are filled with new glaze. In most cases, it is an easy job and takes very little labor and time.
When replacing a window, the old one is removed and a new set of wooden windows or metal windows is installed. This process takes more time and labor.
Your decision depends on the window's condition. If it's still in good structure and the glass panes are also good looking and only the glaze is affected, then you should choose to reglaze it.
On the other hand, if the window is too old and the glass panes are cracked, you should replace it. In the case of old house windows, it is more beneficial to replace them instead of reglazing.
Tips for saving money
When reglazing a window, there are some routes you can choose in order to save money. These would include:
The cost for single glazing will be half the cost of putting double glazing after glass repair.
You can reglaze windows on your own. This is a DIY job.
Buy an elastic window putty that will last a long period of time.
Try to use the remaining putty from any previous work, if it is still in good condition.
Use the traditional hard linseed oil putty.
The previously used glass can be used again.
Replace the old glasses with single-pane glass.
FAQs
How long does window glazing last?
Window glazing may last 10 to 39 years, depending on the putty type, window materials, putty quality, and others.
How long does it take for the window glaze to dry?
Depending on the type of glaze, it may take 5 to 30 days for the window glaze to dry. For instance, water-based glazing takes 5 to 15 days to dry, while oil-based glazing may take 15 to 30 days to dry.
Is it difficult to reglaze windows?
The difficulty of this job depends on the glass pane condition and window condition. If you only need to place in putty you can try a DIY job, but if you have to replace a damaged frame or wood and remove the window, then you should hire a professional.
Can I reglaze windows without removing them?
Yes, windows can be reglazed without having to remove them. If the wooden frame and glass pane are in good condition, you can reglaze the windows without removing them.
https://www.thepricer.org/wp-content/uploads/2023/04/cost-to-reglaze-windows.jpg
380
610
Alec Pow
https://www.thepricer.org/wp-content/uploads/2023/04/thepricerlogobig.png
Alec Pow
2023-04-19 06:19:45
2023-04-11 12:17:17
Cost to Reglaze Windows