Cost to Travel to Manila Philippines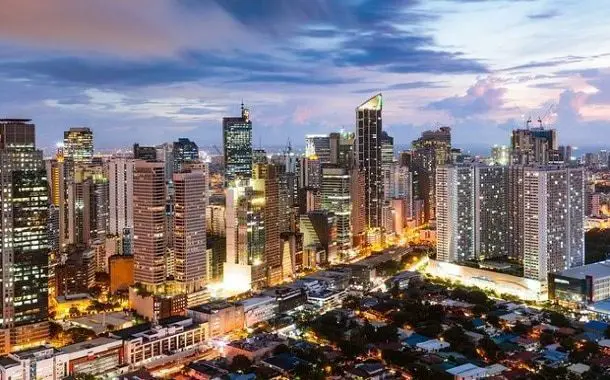 Planning a trip to the capital of the Philippines? Manila is a huge city with many landmarks, historical museums, parks, and festivals to see.
Manila is also known as the center of business and education in the country. It is composed of sixteen territorial districts including Quiapo, Intramuros, Ermita, and Malate.
Without further ado, let's take a look below at how much a trip to Manila costs.
Flight Cost to Manila
The flight cost to Manila depends on several factors like where you are from, the airline, and how early you will book your ticket. If you are from the USA, you can get round trip tickets for $588.04 (₱
29,011.00). You can also visit the Skyscanner page to search for cheap flight costs from your area.
The cheapest time to fly to Manila, Philippines is during September. Months of March and April have the most expensive tickets due to Holy Week.
Did you know that we also have articles about the cost of a trip to: Vienna, Honolulu, and Las Vegas?
We also recommend to plan and book your tickets in advance to get the best deals.
Accommodation Cost in Manila
There is a variety of hotels in Manila to choose from, depending on your needs and preferences.
Budget hotels in Manila cost from $21.02 – $58.60 (₱1,037.00-₱2,891.00) per night with breakfast included.
Five-star hotels like Raffles Makati cost from $260.93 – $633.69 (₱12,873.00 – ₱31,263.00) per night, depending on the room type. Keep in mind that accommodation prices may change, depending on the season.
Food and Dining Cost
The cost of food in Manila can be estimated at about $7.30 (₱360.00) on average per day. Keep in mind that prices may differ, depending on the restaurant. As you may already know restaurants may be a little more expensive compared to "carinderias", which are cheaper. If you want to eat in a fast-food restaurant, try eating at Jollibee, which is the most popular fast-food chain in the Philippines. You can get a Chickenjoy meal for as low as $1.52 (₱75.00) or a Burger Steak meal from $1.00 (₱50.00). Or, try Mang Inasal, which is known for its unlimited rice and 2pcs-in-1 paa (chicken leg) for $2.21 (₱109.00).
Transportation Cost
Get around Manila by riding in one of these modes of transportation:
By train: Fares range from $0.24 – $1.22 (₱12.00 – ₱60.00) per person, depending on the distance.
By Philippine Jeepney: Fares start at $0.16 (₱8.00) per person for the first four kilometers.
By tricycle: Fares start at $0.16 (₱8.00) per person, depending on the distance.
By bus: Fares start at $0.20 (₱10.00) per person, depending on the distance.
By calesa: Fares range from $1.00 – $1.42 (₱50.00 – ₱70.00) for two people on a one-hour ride.
Sample Trip Cost of a Person on a Budget
Let's say you are from the USA, traveling alone, on budget, and planning for a four-night stay. The approximate cost would be:
Flight cost: $588.04 (₱29,011.00)
Accommodation cost: $21.02 (₱1,037.00) x 4 = $84.08 (₱4,148.00)
Dining cost: $7.30 (₱360.00) x 4 = $29.2 (₱1,440.00)
Transportation cost: The fares may vary, but let's say you allocated $2 (₱100.00) for transportation every day. $2 (₱100.00) x 4 = $8.00 (₱400.00).
The total cost would be $709.32 (₱34,999.00). However, we recommend bringing some pocket money for shopping and souvenirs in Manila. This means that one trip to Manilla will be fairly cheap if you don't spend recklessly. It will also be something you will remember because the city is really nice to visit.
https://www.thepricer.org/wp-content/uploads/2020/07/manila-trip-cost.jpg
380
610
Alec Pow
https://www.thepricer.org/wp-content/uploads/2023/04/thepricerlogobig.png
Alec Pow
2020-07-30 06:20:14
2020-08-15 23:04:13
Cost to Travel to Manila Philippines