Cost of Costco Passport Photos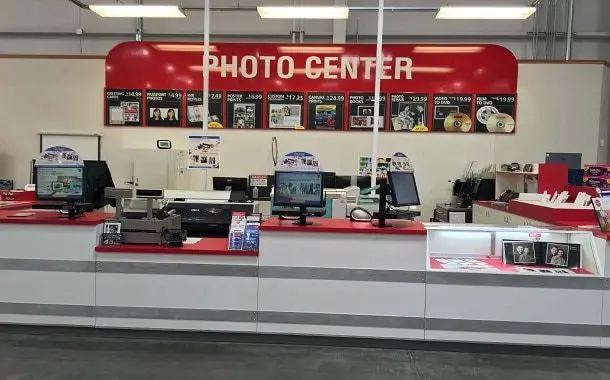 Costco photo center is one of the most trustworthy and well-known photo services provider centers in the USA. It has skillful and experienced photo shooters who are really keen on making professional passport photos for their honorable customers. For this reason, regular customers visit this photo center frequently and any time they need to renew their passports, to get fresh photos. Certainly, you are thinking about the cost and other facilities of these services. Don't worry! We will go through everything within this article…
How Much Do Costco Passport Photos Cost on Average?
Costco offers one of the cheapest prices as compared to brands offering similar services. Although there are a few companies offering similar price ranges for instant pictures, you should take into account that they usually won't offer the same processing for passport photo sizes. At Costco, you will pay a fixed price of $4.99 for the total 4 copies passport-sized photos that are really great in terms of quality, much better than what everyone else offers at this price range.
Costco also offers other kinds of pictures in different shapes and sizes, at great prices for new and existing customers. The classic calendar fee is $8.99 with a shipping fee of $21.95. The canvas print cost is $45.99 with a framed image of 14*14, not bad considering the maximum framed (40*60) price is $349.00. Costco also offers you collage prints sized at 20*30, at a price of just $9.99. The price of a gallery print photo is $9.99, while a single, small photo won't cost more than $0.17.
There are a total of 672 Costco photo centers across the United States from where you can receive your photos. All you have to do is to upload your raw picture online with full instruction or take your photos to the nearest Costco store. If you go to the store yourself, you won't have to spend anything on shipping, because it will be free.
Costco Photo Center and other Photo Center Price Comparison
There are many passport photo service brands in the USA. These other brands are really costly when compared with Costco, often offering lower quality photos.
Sam's Club delivers two pieces of passport size photos for $4.99, while Costco provides 4 copies for the same price. The customers of Walmart get two pieces of passport size photos for $7.50, while Right Aid delivers the same copies for $8.00 with $1 allowed token. With the same process CVS customers pay $10.00, Walgreens customers spend $12.00 and the UPS photo service center is taking $13.00 for the same just two passport size photos.
Need an International Driver's License? It Costs This Much
The Importance of Passport Photos
Passport photos are a very important thing for travelers who frequently go abroad for their business and traveling purposes. Your passport photos must be up to date and be of the highest quality to ensure an easy pass over any borders.
There are some outstanding international rules for creating your passport photos to go abroad. Would you like to upload your pictures for making new passport photos in the Costco photo center? You must know something that is so important for you if you want to go abroad soon: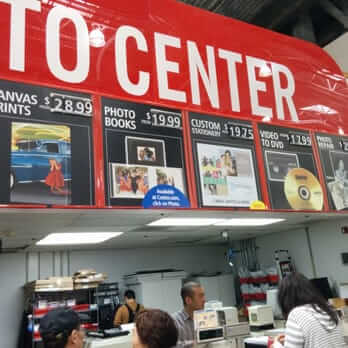 Passport Photos Dimensions and Print Materials
Passport photo width and length must be two inches and using glossy/matte paper for proper printing. The perfect dimension of the passport photo is a minimum of 600*600 pixels and the maximum 1200*1200 pixels. This is one of the visual aspects required for these photos. Don't forget to ask your providing companies about dimensions and sizes to make sure you get accurate photos.
Walmart No Offers Fishing Licenses, And This is How Much They Charge
The Graphic Specs for Passport Picture
The requirement for the proper passport photo is off-white/plain white color background. Remember, other colors are not acceptable for the standard photos.
Passport Photos Date
This doesn't seem important, but in fact, is one of the key elements of the photo: A present photo of yourself is perfect for your passport, but you can use one no older than six months. This is because you might look different in an older picture. Your physical appearance might have changed, you might have altered your hairstyle, reduced, or gained weight.
Should the average working Joe get passport photos at Costco?
Costco is offering one of the most professional passport photo services in the US. If you want to make sure that you won't have any problems with your passport photos at the border, then Costco is right for you. If the price is the most important for you, then you won't be disappointed, as Costco has the lowest prices for the quality.
https://www.thepricer.org/wp-content/uploads/2017/09/Costco-Full-Photo-Department-passport-photos.jpg
380
610
Alec Pow
https://www.thepricer.org/wp-content/uploads/2022/01/thePricer.png
Alec Pow
2017-09-29 13:30:31
2020-08-15 22:22:12
Cost of Costco Passport Photos