Crushed Stone Delivery Cost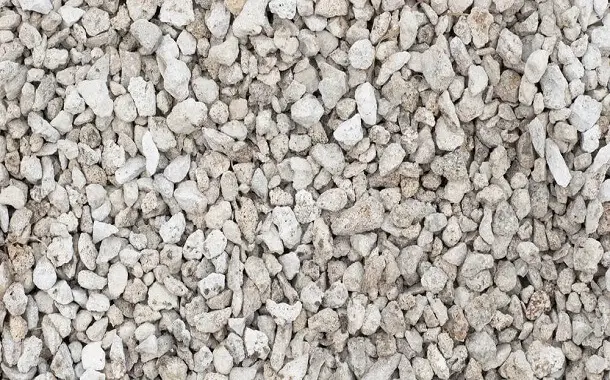 If you make an assessment of the most popular building materials, crushed stone will be included in the top three. This inorganic granular material is the result of crushing rocks and boulders. In the production of concrete and concrete products, crushed stone will be used as aggregate.
Suppliers of crushed stone provide supplies for the construction sites of residential complexes and infrastructure facilities.
How Much Does Crushed Stone Delivery Cost?
The cost of crushed stone delivery is influenced by a few factors such as the amount of stone you order, the size and type of stone. Also, the price is greatly influenced by the place where you are living. For instance, the costs are almost half in rural areas compared to the big cities.
You might also like our articles about the cost of normal gravel, class 5 gravel, or crushed asphalt.
Plan on spending anywhere between $32 and $55 per cubic yard of clean crushed rock and $15 to $37 per cubic yard of minus crushed rock. These costs can be double for delivery and spreading of the rock. In general, delivery is free of charge for distances of up to 10 miles.
In the table below you will find the average prices for crushed stone/gravel delivery in some cities from the United States.
| City | Average Price Paid |
| --- | --- |
| Charlotte, NC | $750 |
| Boston, MA | $760 |
| New York City | $840 |
| Trenton, NJ | $575 |
| Manchester, NH | $860 |
| Philadelphia, PA | $675 |
How much does the pea gravel delivery cost?
The pea gravel is a small hard stone with a size of 3/8 inches, similar to a pea. In general, it is smooth and round, with no sharp edges. This is often used in decorative landscaping and home gardening projects like accenting gardens and flower beds.
You should expect to pay anywhere between $42 and $46 per ton or around $36 per cubic yard of pea gravel delivery. The costs will increase for other colors than gray and will decrease for significantly large quantities.
Crushed stone delivery details
There are two types of crushed stone: clean and minus. Both of them are available in a large variety of colors and sizes. Even so, they are used in different ways.
In general, minus crushed stone has a size of ¾ inches and contains sand, dirt, and smaller pieces of rock as well. This type of rock is used as a base material for driveways, porches, walkways, patios, and driveways because it will lead to no drainage problems seeing that it packs down tightly.
On the other hand, clean crushed stone does not contain sand, dirt, or smaller pieces of rock. All the pieces of this rock have the size of ¼ inches. This rock is not recommended as a base because it does not pack tightly. However, it can be used for driveways without drainage problems. Also, it can be ideal for flower beds, decorative pathways, plant beds, and walkways.
It is recommended to talk to a professional if you have problems with improper drainage, muddy conditions, or excessive erosion and you don't know what type of rock to choose.
In general, crushed stone can be bought by the cubic yard, which is 27 square feet. So, you will have to determine the size of the surface you need to cover and how deep you want the rock to be before placing an order. To get an idea, for a 324 square feet area that is one inch deep you will need one cubic yard. But if you want it to be 2 inches deep, the one cubic yard will only be enough for 162 square feet.
The main material used in road construction is crushed stone. The most popular is crushed granite.
The crushed granite stone is used for the arrangement of the lower layer of the road surface, for the construction of tram and railway lines. Due to the use of crushed granite, the road can be operated for many years.
The surface of the road, based on crushed granite, will be extremely durable and very resistant to adverse external influences. Crushed granite stone is frost resistant, has a degree of resistance of 1400, wear class is I-1, and meets all state standards.
It is not easy to extract crushed granite stone, which is probably why it costs a little more than the price of crushed limestone or gravel. A huge granite stone is broken by an explosion, then it is crushed in a special crushing machine. The crushed granite stone is then sorted according to fractional indicators.
What do 20 tons of delivered crushed stone look like?
https://www.thepricer.org/wp-content/uploads/2022/02/Crushed-Stone-delivery-cost.jpg
380
610
Alec Pow
https://www.thepricer.org/wp-content/uploads/2023/04/thepricerlogobig.png
Alec Pow
2022-02-15 08:11:57
2022-03-13 22:45:26
Crushed Stone Delivery Cost