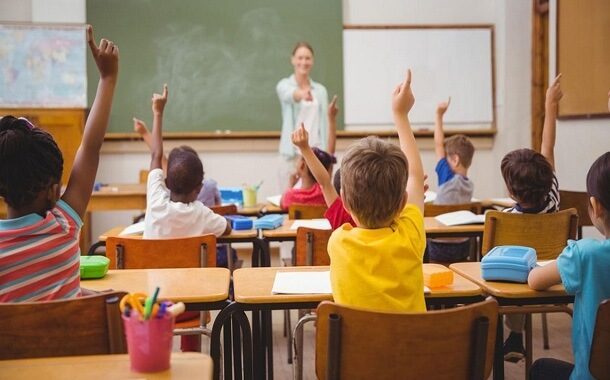 Elementary schools are often referred to as grammar or grade schools. They typically cover kindergarten to eighth grade.
Typical Costs
Since public schools are funded via local, state, and federal government sources, they do not require tuition fees. However, several school districts now charge from to 0 for school supplies, special programs, field trips, and other 'extras.' For instance, Mary Munford Elementary School in Richmond, VA costs $45 for kindergarten that includes $30 as a field trip fee and $15 as an activity fee. Furthermore, the school charges $53 for first grade, $70 for the second and fifth grades, $60 for third grade, and $80 for fourth grade, which covers the activity fee, school supply fee, field trip fee, and reading program fee. Usually, there are no fees for students who attend traditional half-day programs because most states only fund a half-day of kindergarten. Some public schools charge a tuition fee of $1000 to $5000 for full-day kindergarten that is of six hours.
On the other hand, private school tuition fees for elementary students vary from $2000 to $50,000 or more in one year, depending on the teaching style and focus of the school, the ratio of teachers to pupils, whether it is nonsectarian or religious, the location and demand. According to the National Center for Education Statistics, it was estimated in 2008 that the average private school tuition fee for elementary students was $6,733 for all private schools, $15,945 for nonsectarian schools, $4,944 for Catholic schools and $6,576 for other religious institutions. As estimated by the National Catholic Education Association, the average parish elementary school tuition fee is $3,673. For example, the average tuition at nine inner-city Catholic schools in Cincinnati is $4,600 with scholarships offered by a nonprofit foundation.
If You Want Your Kids To Get Martial Arts Classes, Then This is What You'll Spend
The report by the National Association of Independent Schools says that its member schools charge an average median tuition fee of $17,669 for the first and third grades for day students and $43,680 for residential or boarding school elementary students. However, the cost of specialized programs can be relatively higher. From 2012 to 2013, the Landmark School in Massachusetts that specializes in educating students with learning disabilities charged $48,200 for day students and $64,200 for residential pupils.
Additional Costs
Most private and public schools require students to wear special school uniforms that can cost from $25 to $200 per outfit if you purchase a mix-and-match standardized clothing from a retailer and from $100 to $500 or more per outfit for buying a specific uniform item from an official provider. For parents who work, the before and after school care can cost from $300 to $800 a month for private schools and from $100 to $500 at public schools each month. However, for low-income students, it could be free.
According to the School Nutrition Association, the average cost of buying school lunch at public school is $2.08, while a lunch bag costs $3.42. Low-income students can apply to qualify for free or reduced-price lunches. In many private schools, the cost of lunch is included in the tuition fees or the annual charges of $500 to $1000 or more. For example, the Swain School in Allentown, PA costs $880 per year for grade school lunches.
If You Want Your Kids To Learn How To Swim, This is How Much You'll Spend on Swimming Lessons
Usually, public schools offer free bus service for low-income students, whereas other students may be required to purchase an annual bus pass costing $100 to $325 or more. The Jeffco Public School in Colorado charges $150 to $200 per child for a bus pass. While most parents prefer providing transportation to private schools themselves, the actual cost varies from $300 to $2,000 or more. For instance, Ravenscroft in Raleigh, NC charges an annual bus fee starting from $360 to $1750, depending on the location of the student.
Discounts
Studying in a private elementary school can give you the opportunity to avail discounts in a few ways. Many schools offer a sibling discount of 5-25% if multiple children from the same family are enrolled in that school. Some schools feature full or partial scholarships or waive fees for pupils coming from low-income families. Moreover, there are tuition payment plans and education loans that allow you to stretch out the tuition fees paid over a year or longer.
https://www.thepricer.org/wp-content/uploads/2016/10/elementary-school-prices.jpg
380
610
Alec Pow
https://www.thepricer.org/wp-content/uploads/2023/04/thepricerlogobig.png
Alec Pow
2016-10-28 00:02:35
2023-09-12 13:31:22
Elementary School Cost