Last Updated on June 4, 2021 | Written by CPA Alec Pow
First Published on June 4, 2021 | Content Reviewed by

CFA Alexander Popivker
EMP 180 Weight Loss is a personal weight loss program that's designed to work with your lifestyle. EMP will teach you the skills necessary for achieving and maintaining an Empowered Bodyweight forever, while also keeping you healthy, at least according to the company.
EMP 180 Weight Loss specializes in helping people find the perfect balance between diet and exercise, both to fit their lifestyle. With specialists located throughout Vienna, Woodbridge, Virginia & Maryland, EMP will help you learn how food fuels your body as well as finding an appropriate workout program for you.
How much does Emp 180 Weight Loss cost?
The company, Emp180weightloss.com does not display their pricing on the official website; instead, they ask for you to call them directly. Even if you do not live in Virginia or Maryland where they have available locations, there is a remote client program available that will let you participate no matter where your living location is.
You might also like our articles about the cost of programs such as the 40 Day Reset Diet, Awaken180, or Idaho Dynamic Fatloss.
Though the official website does not post prices, we found people who shared their experiences online. According to the company's Facebook reviews, they paid about $4,700-$5,800 for a program. It is important to note that people were also faced with a $30 consultation fee just to find out more about the program and how it will help them. Though we cannot confirm that this list provides an exhaustive and up-to-date account of all current prices, it can still be used as one resource in your overall research process. For more information about pricing or dieting information from the company themselves, you should try to contact them directly.
A member of a DCUrbanMom forum thread anonymously claimed to have paid $285 a week, which includes most food and the use of an oscillation platform. The user also stated that they were given counseling and coaching included in this price. It seems that the only thing that wasn't included, diet planning-wise, was dinner.
How should the Emp 180 Weight Loss Program work?
An in-person Program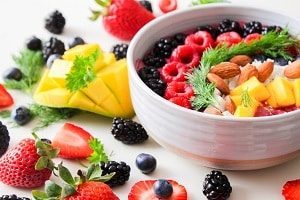 The company claims that the program will focus on combining nutritional sciences and address emotional reasons for weight gain in order to make you lose this extra fat. Through their custom plan, they seek to teach people how to prepare meals at home, choose the right foods when eating out with friends or family members, as well as schedule proper meal times.
The EMP Inner Coaching program will make you feel empowered and in control of your weight. You'll have access to personalized coaches, who are with you every step of the way as they teach you a technique that addresses both psychological and emotional causes for overeating in today's world. They're there not just when it comes to teaching you how to think positively or picking out healthier foods while eating out but also to help you prepare healthy meals at home using meal plans designed by them.
Along with meeting with a personal coach, the weight loss program also provides nutrition and workout tips from professional nutritional coaches. You'll be able to meet weekly in person or by phone for guidance on your diet as well as long-term health advice that will help you reach your goals without having to worry about it later.
The company incorporates innovative technologies that have been scientifically proven to be effective in influencing people's behavior and eating habits. One of these is the EMpowered audio program, which has an excellent track record for helping clients who are trying to make positive changes by reducing their consumption of unhealthy foods.
A remote Client Program
The Remote Client Program is available to those who cannot make it to a physical location. The program allows you to lose weight at home. Upon signing up for the company, they will send you an EMP audio program and all of the necessary items required for your personal coach to help you lose weight successfully. Every week, clients meet with their coach in a one-on-one video or audio session and get the same advice as if they were meeting face to face. They also receive weekly shipments of EMP 180 food products that will help them reach their weight loss goal more quickly by lowering blood sugar levels while boosting metabolism rates.
https://www.thepricer.org/wp-content/uploads/2021/06/emp180-weight-loss-cost.jpg
380
610
Alec Pow
https://www.thepricer.org/wp-content/uploads/2023/04/thepricerlogobig.png
Alec Pow
2021-06-04 07:42:25
2021-06-04 07:42:25
EMP 180 Weight Loss Cost