Eyemart Express Eye Exam Cost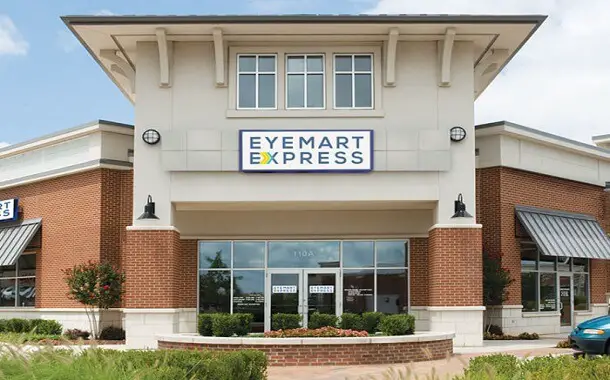 Founded in 1990 by Dr. Dough Barnes in Appleton, Wisconsin, Eyemart Express is the second-largest independent optical retailer in the United States of America, with locations in more than forty states. They offer a wide selection of high-quality branded and private label frames with fair one-hour service in all offices at a very attractive price.
The company co-locates with optometrists who independently perform eye exams and sell glasses.
How much does an eye exam cost at Eyemart Express?
The cost of an eye exam at Eyemart Express will depend on the type of eye exam you need and your geographical location, as each office is independently owned, even though all of them are under the "Eyemart Express" brand name. However, you should be prepared to spend anywhere between $60 and $85 for a basic eye exam, while for a contact lens exam, you would have to pay even more than $120.
According to their official website, Eyemart Express accepts multiple vision insurance policies. You can even visit their official website and search to see if your current plan is accepted. If so, you can use your insurance and the company will offer a promotion like offering a second pair of eyeglasses for free. Though, this promotion may vary from one location to another.
For example, according to a review on Yelp, the cost of a contact lens exam at an Eyemart Express location in Abilene, Texas is around $120. Another reviewer said that he had to pay almost $80 without insurance for an eye exam at a location in Eugene, Oregon.
You might also like our articles on the cost of an eye exam at Sam's Club, LensCrafters, or Target.
According to a member of the online forum Reddit, the cost of an eye exam at Eyemart Express and two pairs of glasses that are ready the same day is around $230.
In the table below you will find the average costs of different eye exams at Eyemart Express.
| | |
| --- | --- |
| Service Provided | Price |
| Complete eye exam | $62 |
| Comprehensive eye exam | $89 |
| Eye exam (billed) | $125 |
| Eye exam (quoted) | $73 |
| Eye exam and glasses | under $210 |
| Hoya digital lenses | $315 |
| Three pairs of glasses and one pair of prescription sunglasses | $315 |
| Two pairs of glasses | $473 |
| Two pairs of glasses | $179 |
| Two pairs of glasses | $118 |
| Two pairs of glasses | $341 |
| Two pairs of progressive lenses | $251 |
| Two pairs | under $400 without insurance |
Note: The services and prices listed in the table above were taken from different Yelp discussions.
Eyemart Express eye exam overview
A routine ophthalmological exam involves the measurement of diopters and examination under a biomicroscope. In the case of small children, there is the possibility of measuring dioptres from the age of 6 months, with a special device.
In adults, during a routine ophthalmology consultation, a computerized keratorefractometry will be performed, a biomicroscopic examination of the anterior and posterior pole, and optical correction (glasses, lenses) will be prescribed if necessary. Depending on the age, other investigations and measurements must be carried out.
A complete eye exam is recommended around the age of 40, then at an interval of 2 years, and after 60, at an interval of 1 year. After 40 years, the presbyopia begins to appear, and the risk of glaucoma increases, and after 60 years there is an increased risk of age-related macular degeneration, cataracts, and other diseases, which is why periodic check-ups are important.
Important things to consider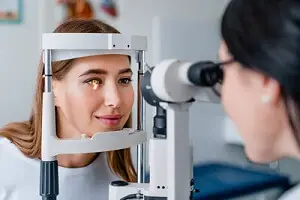 Considering that all Eyemart Express locations have an independent optometrist, you should look at what reviews the doctor has because the opinions will vary.
Keep in mind that, as per law, you are not obliged to fill your prescription at the location of your eye exam. This means that you can buy your eyeglasses online through discounted eyeglass retailers like Zenni Optical or other retailers like Walmart or Costco, for instance.
Eyemart Express offers more than two thousand frames from brands like Michael Kors, Burberry, Dolce & Gabbana, Versace, Nike, Ray-Ban, Disney, and Coach, which you can choose from. Their family of brands includes Eyewear Express, Vision 4 Less, and Visionmart Express. Some of the children's favorite brands include My Little Pony, Jonas Paul, and Paw Patrol.
All the frames bought from Eyemart Express come with a free one-year frame warranty, offering families with kids extra value. We all know that it can be challenging for children to keep glasses in the best condition when they are worn every day.
In order to keep your glasses in tip-top shape, you should clean them properly with warm water, mild soap, and lens cleaner.
Tips for saving money
Before making an appointment at Eyemart Express, make sure you look in the local circular ads and online for any special promotions and/or coupons the company has to offer. For instance, at the time this article was written, they offered a limited-time $39.95 eye exam at some of their locations. Also, you can join their free official e-mail program to receive coupons in the future.
Eyemart Express offers a 20% discount on everything from lenses to frames and accessories if you are a military member, teacher, veteran, first responder, or health care worker. So, the next time you go to your local Eyemart Express location bring a valid ID.
https://www.thepricer.org/wp-content/uploads/2023/03/Eyemart-Express-Eye-Exam-cost.jpg
380
610
Alec Pow
https://www.thepricer.org/wp-content/uploads/2023/04/thepricerlogobig.png
Alec Pow
2023-04-04 06:21:43
2023-03-30 10:48:04
Eyemart Express Eye Exam Cost