Farrell's eXtreme Bodyshaping Cost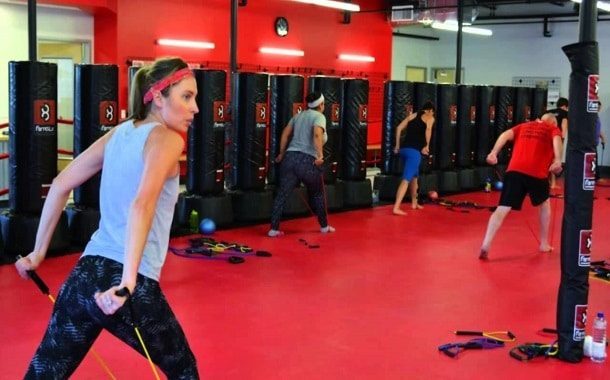 Present in 10 states with more than 60 centers, Farrell's eXtreme Bodyshaping gym aids you to tone muscle, drop weight, and reach your goals of becoming much healthier.
Launched by Lance Farrell, who opened his very first place in Des Moines, Iowa, in 2001, Lance has actually grown this franchise with a very simple and straightforward approach to help motivate you to live your life with power and better goals.
Pretty different from your normal fitness center, the franchise concentrates on a 10-week challenge created to enhance all physical fitness levels, no matter what your objectives or experience are.
Just how much does Farrell's eXtreme Bodyshaping cost?
The Farrell's eXtreme Bodyshaping fitness center, from what we managed to find online, offers its subscriptions in "10-week challenges", which you need to pay in full if you wish to make the most of this opportunity. Nevertheless, for new members, they did have a three-day free trial subscription at the time of this publishing, which gave people a glance at how the program really works. Depending upon the place you want to register for, the expenses for the whole 10-week program will be in the $399 to $500 range in the beginning, with repeating 10-week billing periods after that for about 20 percent less, again, depending mostly upon the place you went for. The Frequently Asked Questions page specifically mentions the expenses can differ according to the expense of operation in the region or city.
For instance, Sioux Falls, South Dakota, through their official directory site, stated that a 10-week program for brand-new customers would cost $414, whereas the Peoria, Illinois place had a $399 fee. All of these costs were found on the main directory site link, and we recommend that you check these prices out too to see what the place closest to you might cost.
Like numerous fitness centers, promos can be available from time to time, such as a deal we discovered on a coupons website for the fitness center in the past, which dropped the expenses to $20 for a three-week pass, an $80 value. While this deal was expired at the time of this publishing, it does no harm to search for an offer to possibly save money on a subscription.
What should be included in the program fee?
For the 10-week charge, the health club states that the rate will always include a student handbook, your gloves, wraps, 3 physical fitness assessments, before and after photos, nutrition counseling, general training, all strength training, cardio kickboxing, and the chance at a $1,000 transformation reward. This looked pretty standard throughout all areas, however, it might change at any time.
Also, as part of the program, the Frequently Asked Questions area points out that the program will consist of orientation, 59 classes, a coach, a supportive group, and individual guidelines.
Each physical fitness assessment, together with the business's heart-rate tracking system will aid to show just how much you have actually changed through the program, including your body fat, endurance, flexibility, and general strength.
What is Farrell's eXtreme Bodyshaping?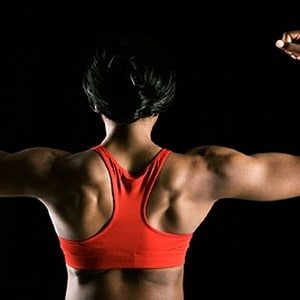 The franchise notes that it isn't your normal gym; rather, it must be considered as a thorough, group physical fitness program boot camp, developed for members of any age.
Kickboxing – The High Interval Intensity Training (HIIT) style of kickboxing the franchise uses consists of a 45-minute cardio exercise, aiding you to burn undesirable fat. Throughout these sessions, you will find out how to develop the needed kickboxing abilities on the heavy bag to aid in self-defense, establish much better hand-eye coordination and develop bone density.
Strength Training – The strength training classes are developed to aid establish lean, strong muscles, all while staying in a safe and fun environment. These classes, according to the business's sales brochure, will concentrate on muscle isolation, developed to build muscle tones and lean mass, all while being pressed to your limitations. All of these instructor-led classes turn into part of your 10-week program and will concentrate on both upper and lower body muscle confusion.
Nutrition – Coaches, as part of the program, will aid you to understand how your body works, giving suggestions on a meal plan as you participate to aid to increase your strength, endurance, and energy.
You might also like our articles on the cost of Wisconsin Athletic Club membership, Pure Barre membership, or Aero Trainer access.
Personal Coach Access – Coaches will aid to hold you accountable, giving your best, and aid you with your dietary plan to be sure you see your desired results.
According to one ESPN991.com post, the sessions are 45 minutes a day or about 4.5 hours of workout weekly.
Tips to keep in mind
If you follow the classes and the dietary program, the business guarantees you will see excellent results; nevertheless, if you do not see any results in the enhancement part, then the business will reimburse all of your money. They do ask you to call your closest fitness center for more information.
Jenny M., on EverydayTeacherStyle, did a fantastic job breaking down what she experienced, in addition to her before and after photos, while participating in the program.
To see some meal plan concepts the business provides, they do have a range of meal preparation cards available on Pinterest.
One LiveJournal entry stated that most class sizes will differ; nevertheless, the biggest class holds about 40 individuals usually, with a flooring capability of 65 that's typically never met. The availability, according to the post, would considerably depend upon the time of the day.
https://www.thepricer.org/wp-content/uploads/2021/02/Farrells-eXtreme-Bodyshaping-cost.jpg
380
610
Alec Pow
https://www.thepricer.org/wp-content/uploads/2023/04/thepricerlogobig.png
Alec Pow
2021-02-17 09:25:55
2022-09-23 06:56:27
Farrell's eXtreme Bodyshaping Cost