Fitness 19 Personal Trainer Cost
Fitness 19, a company founded in 2003, decided to buck the trend of traditional gyms by offering people a simple gym with low monthly fees.
How much does a personal trainer cost at Fitness 19?
Costs for fitness trainers at your local Fitness 19 gym can range from $60 to as much as $90 per session hour, but reading through this article, you'll find that there are options available if you're interested in getting a bulk deal. For example, 12 sessions will cost around $650, and the more people who get involved means less money overall.
You might also like our articles about the cost of an independent personal trainer, an LA Fitness personal trainer, or membership at the TITLE boxing club.
One notable example is a PissedConsumer.com user who claimed that they spent $660 on 12 sessions or about 55 dollars per session.
Details on personal trainers at Fitness 19
A Fitness 19 Personal Trainer like other fitness trainers helps their clients commit more effectively towards diets, spends time motivating them during workout sessions as well as helping avoid injury during exercise routines. There's no better way than having an experienced professional on hand who knows how best to aid someone with their unique needs such as body fat computation.
To ensure you stay in shape even when not at the gym, your personal trainer will provide weight lifting and running guides as well as food diaries to keep track of what you eat. And since it's always so hard to remember all the instructions from a session with someone else, they'll also have you keep an activity journal. You will usually spend anywhere from 60 to 90 minutes on each season.
Any additional expenses to consider?
Along with the cost of the fitness trainer, you will also have to consider the cost of the actual gym membership. It will be a must, to be able to train using their trainers. This membership will usually have a price of about $25 depending on the location but might be cheaper if you manage to land a discount offer.
Important things to remember
Personal trainers at the best gyms in town often have a high turnover rate, so you have to know what that will mean for you: If you will want to pay for more than one session ahead of time, it's likely that your trainer will change throughout those sessions.
Working out with a personal trainer can be very insightful and beneficial for your health if you are serious about weight loss. However, please make sure that is what you want. Following the program they give will yield great results but only if it's done correctly – not following their advice would only lead to poor results and a waste of money.
Is there any way to spend less?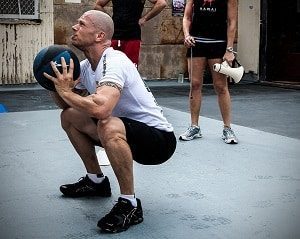 It is possible to save hundreds of dollars by doing some training yourself. You could learn the most common exercises and then reduce the amount of time you spend using a trainer for basically the same results. There are lots of great phone apps and websites that can be used in order to get good quality information on training exercises, so take advantage of those also.
With gym membership rates rising every year, it is important to do some research on the different prices at gyms around you. Compare other gyms in your area and get a feel of what you're paying per session before committing to anything long-term. Once you're sure you want to commit to one gym, be sure to commit for as long as possible, because the longer you pay for it, the cheaper it will usually get.
You can talk to personal trainers that train independently. These can be cheaper and might even offer better results than trainers working for brand-name gyms. And the best part will be that you will be sure you will always work with the same trainer, so they know exactly your level and general training schedule.
If you're joining the gym for the first time, be sure to ask about a newcomer discount. Those will usually be available year-round.
https://www.thepricer.org/wp-content/uploads/2021/07/fitness-19-personal-trainer-cost.jpg
380
610
Alec Pow
https://www.thepricer.org/wp-content/uploads/2023/04/thepricerlogobig.png
Alec Pow
2021-07-01 21:18:25
2021-07-01 21:18:25
Fitness 19 Personal Trainer Cost