How Much do Grammy Tickets Cost? Can You Buy Grammy Tickets?
Last Updated on October 2, 2023 | Written by CPA Alec Pow
First Published on October 5, 2021 | Content Reviewed by

CFA Alexander Popivker
The Annual Grammy Awards are a prestigious award ceremony that recognizes outstanding achievements in the music industry. Often referred to as simply 'The Grammys', this annual event has been running since September 1959 when musicians were first awarded by NARAS (National Academy of Recording Arts and Sciences of the United States). Famous recipients included Ella Fitzgerald, Frank Sinatra, and the Kingston Trio. With over 863 awards given out so far and counting, there is no better way for recording artists and producers alike to be recognized for their hard work.
The Grammy Awards are a time to celebrate the best music of that year. During this ceremony, high-flying artists hold performances and present the awards.
The Grammy Awards are given out to honor musicians who have made significant contributions to the music industry. It is congenerous to other performance arts like the TV Emmy Awards or Academy Awards.
There are a number of different requirements that one must meet in order to receive an invitation. These include being nominated for Grammys and/or a voting member or associate of the NARAS. The Recording Academy is a professional organization for those involved in the recording industry. The Academy includes musicians, producers, and engineers, to name just some of its members. So how much do tickets to the Grammys cost?
How much do Grammy tickets cost?
If you're part of the music industry, then your voting status allows you to buy a ticket, and in this case, Grammy tickets are priced at around $250 each. Grammy Nominees will not be charged. The Grammy Awards show is not open to the general public, and tickets go only to those whom a Recording Academy member has invited.
You might also like our articles about the cost of tickets to the BET Awards, Ellen's Show, or Universal Studios Orlando.
Grammy Awards – related costs

Academy members can have a guaranteed place at this prestigious ceremony by continuing to pay their dues every year. The costs per year are $110, $190 for two years, and dues for three years would be $270.
Important things about the Grammys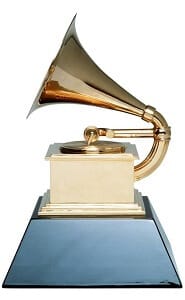 The Grammy Awards have always been one of the most exclusive events in music. The only tickets available to the public are those given out as special invites or by artists themselves (notably Beyoncé). In case you were able to buy any ticket, it is just a worthless piece of paper even if certified, and can't actually get you into the theater as the ticket purchases are not available to the general public.
The Grammys is the only major music award show that is not based on sales figures or chart positions. This means they give awards to artists for their technical proficiency as well as for overall excellence in all areas related to recording, such as composition, which makes this event very different from other prestigious ceremonies like The Academy Awards and Golden Globe Awards.
To be eligible for a NARAS Grammy, the recording or video must be released in the United States between October 1 of the previous year and midnight on September 30 of the current year. Entries are submitted by record labels as well as members of the Academy and are reviewed to determine eligibility and placement.
Through a series of ballots, NARAS voting members select five nominees for each award and, ultimately, the winner; voters vote only in their areas of expertise. The winners are announced during a televised ceremony.
If you want to get a ticket, you must be an associate or a member of the Grammy voting commission. A list of the prices will be sent directly to them via e-mail. The NARAS strictly controls the presence at the ceremony, and it is limited, being based on the principle of first come, first served. One complimentary ticket may be requested by the nominees who are not members of the Academy, while the nominee members can request two extra tickets.
Since the first Grammy Awards in 1959, the statuette presented to the winners is a gold-plated gramophone, also known as a phonograph or record label. The Grammy name is a tribute to the gramophone and its revolutionary impact on the music industry.
Although you might not be able to land Grammy tickets, you might still be able to go to an afterparty following the show, which is also a great way of seeing your favorite stars up close.
The Grammy Awards have been held since 2000 in Downtown Los Angeles, at the Arena Called Crypto.com Arena.

Are the Grammys the same as the Latin Grammy Awards?
The Latin Grammy Awards are not the same as the Grammy Awards, although they are related.
The Latin Grammy Awards, also known as the Latin Grammys, are a separate set of awards specifically dedicated to recognizing outstanding achievements in the Latin music industry. These awards honor artists and recordings in genres such as Latin pop, reggaeton, salsa, bachata, and others. The Latin Grammy Awards were established to celebrate the contributions of Latin and Spanish-language music to the global music scene.
How can I save money on Grammy Awards tickets?
If you're not nominated or a member of the Academy, then it might be worth looking into other ways to score tickets to the Grammy Awards. TV shows, record labels, and radio stations often hold contests where they give away free passes as prizes for winners. The chances are slim but don't let that stop your dream from happening. Try entering these types of competitions when given the opportunity.
The SeatGeek website is an excellent resource for finding Grammy award tickets. A few weeks before the event, it's also wise to check if any are available on third-party markets like Craigslist or eBay as they could be cheaper than what you'll see at an official box office ticket outlet.
According to MTV.com, Being a VIP isn't the only way to get in. Becoming a seat filler for the show is also possible, and is the best way to save money when participating in this ceremony.
https://www.thepricer.org/wp-content/uploads/2021/10/grammy-awards-cost.jpg
380
610
Alec Pow
https://www.thepricer.org/wp-content/uploads/2023/04/thepricerlogobig.png
Alec Pow
2021-10-05 07:05:06
2023-10-02 11:20:40
How Much do Grammy Tickets Cost? Can You Buy Grammy Tickets?