Last Updated on August 1, 2020 | Written by CPA Alec Pow
First Published on May 11, 2016 | Content Reviewed by

CFA Alexander Popivker
It is so easy to be tempted by the future acquisition of a drone, but very few models are actually so easy to handle as the new Hover Camera drone.
A less known Asian company, entitled Zero Zero Robotics, hopes to fix the drones' amateur users' biggest problem by launching a very easy to fly model. Pictured rather as a drone that flies on its own, Hover works more for capturing selfies or for recording action clips, while the pilot focuses on an extreme sport maneuver rather than controlling the flying creation.
Unlike other drones, Hover Camera flies on its own. It can take pictures of 13 megapixels and shoot at a 4K resolution.
To materialize this project, the Zero Zero Robotics company has received 25 million dollars in funding from a significant number of investors, and the final result seems to be in line with the expectations.
Here's Another Great Drone That Will Follow You, The Lily Drone
Basically, it is almost impossible to damage it due to its rigid bars that protect each of the four propellers of the quadcopter. In lines of selfies, Hover is built around a 13-megapixel main camera, making it quite powerful in generating 4K video content. The lack of a mechanical gimbal could be a concern for people that hoped to obtain stable footage, with no shaking, but the creators assure you that the Hover Camera uses advanced algorithms of electronic stabilization which should give similar results.
The Hover Camera drone is controlled through a smartphone application. The device is portable, can be folded at the size of a small book and it weighs only 250 grams.
The Asian company obtained 25 million dollars in funding, and 2,000 drones are already available for a beta program.
For now, the price has not been established, but producers are trying to keep it under $600.
Looking For a Cheaper Gadget For Selfies? Here's The Cost Of a Selfie Stick
Although it is flying on its own, the drone has a few options that you can activate with a button, and these include facial and body recognition, floating in one place, user tracking, and 360-degree panoramic recording. However, if you have the necessary knowledge, you can fly the drone as you like, with almost Swiss precision.
Under no circumstances, this product was created to be a serious competitor for DJI. It is dedicated to extreme sports and entertainment enthusiasts who want to capture their fun activities without too many buttons. Hover Drone camera should be available this summer, but there isn't a precise purchase price available just yet.
Hover Camera drone characteristics: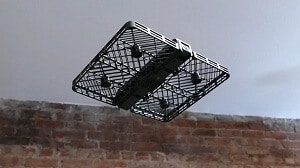 • It weights 250 grams;
• It has a 13 megapixels camera and 4k video;
• Photographs 360 grade;
• It has a Qualcomm Snapdragon 801 quad-core processor, of 2.3 GHz;
• It requires no patent or to be registered on the drone database;
• It is controlled by an application from any smartphone.
Interested In Other Gadgets? Take a Look At Our Gadget Category
Should the average working Joe get a Hover Camera drone?
Hover Camera would be extremely fun at parties because it has the ability to "follow", using facial recognition. In addition, it can rotate during a flight to capture outstanding views. That being said, if you aren't a professional athlete or celebrity and you don't have a real good use for the Hover Camera, then be sure to get it only if this won't hurt your financial safety.
https://www.thepricer.org/wp-content/uploads/2016/05/hover-camera-drone-cost-at-release.jpg
380
610
Alec Pow
https://www.thepricer.org/wp-content/uploads/2023/04/thepricerlogobig.png
Alec Pow
2016-05-11 02:14:00
2020-08-01 22:31:57
Hover Camera Cost