How Much do Senior Pictures Cost?
Usually, high school students take senior pictures during their senior year or before the school year starts. These are usually done by a professional photographer.
How Much Do Senior Pictures Cost?
The cost of senior pictures is affected by several factors such as the place where you live, the number of poses, the photographer you choose, the number of pictures you need, and the outfits.
The average cost of a senior pictures package would be anywhere between $30 and $350. For instance, the price for a large package that includes eight 5×7, four 8×10, and one 11×14 picture is almost $510, while for a small package that includes four 5×7 and 8×10 pictures you will have to pay around $90.
Some photography studios may offer an "a la carte" based package, where you can choose the exact types of pictures you want. For instance, the price of an 11×15 picture would be anywhere between $220 and $330 and a 5×7 picture may cost anywhere between $30 and $60.
If you choose Bentley Photography, you will have to pay anywhere between $30 and $130 for one of their photo sessions. Also, they offer twelve different photo packages with prices that start at around $185 and go up to more than $1,650.
The photographer Palmer Photography charges around $200 for ninety minutes session that includes eighty or more photos, six clothing changes, and outdoor or indoor sessions. The cost of other packages would be anywhere between $95 and $155.
A popular photo studio chain among students is Prestige Photography. They charge around $30 for a basic session and almost $60 for the ultimate session. These costs will not include the picture you buy once the session is complete. Plan on spending around $230 for unlimited poses and around six sheets of photos at the Sears Portrait Studio, which is another popular photography studio.
According to the RoshSillar.com website, the price for senior portrait sessions would be anywhere between $130 and $310 for the sitting fee. This cost will depend on the reprint package you choose, the number of locations, and the change of clothes.
In the table below you will find the average costs for different types of photo packages in various states across the United States.
| Geographical Location | Type of Package | Price |
| --- | --- | --- |
| Seattle, WA | This is the session fee for a single fitting | $330 + cost of prints |
| Cleveland, OH | You will get a small picture package, with 3 outfit changes and 3 scenes | $682 |
| Mesa, AZ | You will get unlimited poses and outfits, during a 75-minute session | $1540 |
| Indianapolis, IN | 1-11X14 and 2-8X10 or 3-5X7 prints | $323 |
| Traverse City, MI | Six edited prints, coming from 1 outfit change and one location | $308 |
| Tulsa, OK | Full rights over the photos from a 3-hour session in a studio | $605 |
| Boston, MA | In the studio for 2 hours | $528 |
| Chicago, IL | One-hour session with a basic photo package | $440 |
| Denver, CO | 200+ picture package with a one-hour session | $603 with CD |
Senior pictures – short presentation
An average senior photo session may last one to three hours. During this time, most students will wear anywhere between three and five outfits.
You might also like our articles on the cost of Walgreens photo prices, Fedex/Kinkos photo prices, or Meijer photo prices.
The inclusions will depend on the type of package you choose. In general, you will be able to choose the location where to take the pictures depending on the theme. Also, if you have something in mind, a senior photographer may recommend you her/his favorite spots.
Which are the additional expenses?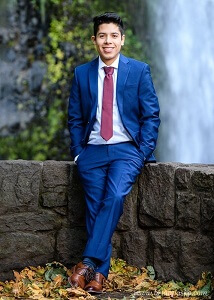 Expect to pay an additional fee for each extra pose outside of the photo shoot packaging guidelines.
Some photographers charge a sitting fee, besides the cost of the pictures. In general, this would be anywhere between $55 and $110 and will be charged regardless of the number of pictures you choose to buy.
If the photographer has to travel further than his location, fuel surcharges may be applied.
If you want your pictures to be edited, some photographers may charge anywhere between $30 and $55 per hour for this job. Usually, retouching is offered for free, but at some photographers, you may have to pay $30 to $55.
Depending on the number of photos taken, you will have to pay $55 to $160 for creating a CD with full rights and your photos.
If you need more pictures than what you'd get based on the package you choose, you will have to spend $7 to more than $28 per picture, depending on the amount/size.
In general, a headshot for your yearbook may be an extra cost.
Important things to consider
If you need some ideas about how your senior pictures should look, you can browse websites like Getty Images and Pinterest.
Tips for saving money
Talk with your high school colleagues and see if they have any connections with the local photography studios. Most of these may offer special promotions or coupons to local students.
You can save a lot of money if you choose to take on senior photography yourself as we live in an age of digital photography. Also, you can hire an amateur photographer and still pay less than if you were to choose a professional studio.
Try to negotiate the cost because most photographers will be more than happy to work within your budget.
Another way to save money is to take pictures inside the studio instead of driving around the city to find the best natural scene.
https://www.thepricer.org/wp-content/uploads/2023/05/high-school-senior-photos-cost.jpg
380
610
Alec Pow
https://www.thepricer.org/wp-content/uploads/2023/04/thepricerlogobig.png
Alec Pow
2023-05-16 06:37:55
2023-05-11 07:32:23
How Much do Senior Pictures Cost?