How much Does a Bronze Statue Cost?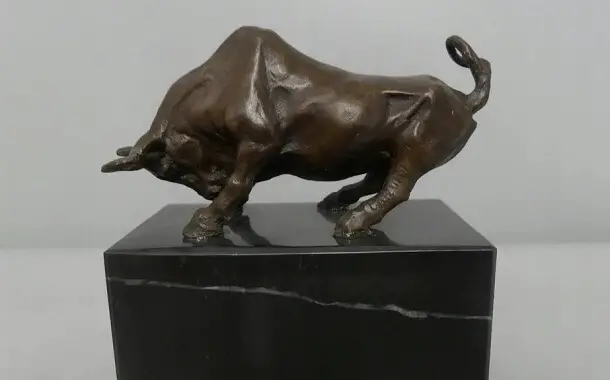 A bronze statue is the perfect gift idea. Its realistic details are intended to create an ideal gift for statue collectors, for Christmas and Valentine's Day, or for any birthday or anniversary. It can also be a gift that you can bring for the housewarming of friends or family members.
How Much Does a Bronze Statue Cost?
The cost of most bronze statues would start at around a few thousand dollars for smaller models and go up to tens of thousands of dollars for the larger and more intricate models. This price range is so wide because bronze statues are complex and their individual cost is affected by many factors.
Factors that affect the cost of a bronze statue
The cost of a bronze statue is affected by several factors, but in this article, you will find some of the most important things for a first-time buyer.
Size
The raw material, time, and labor needed to make a bronze statue increase as its size increase. So, the larger bronze statues are more expensive than the smaller statues.
Keep in mind that this is not an actual rule, but more of a rule of thumb. However, in some cases, smaller statues may cost more than larger statues. For example, when they are very intricate or commissioned.
You may be able to buy small bronze figurines and statues for less than $1,200 or even less than $550. On the other hand, 1:1 bronze statues of life-size human and animal replicas cost, in general, some thousands of dollars, and the average price is anywhere between $5,000 and $12,000. If the design becomes more complicated this price range will increase significantly.
Casting technique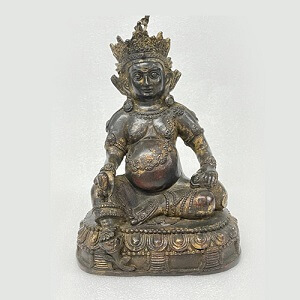 In order to lower the final cost, most foundries will cut corners, especially in ready-made statues. Though, this is not an ideal option for the buyer. Especially for first-time buyers, it will be hard to make the difference between a cheaply made bronze statue and a high-quality statue, as you will need a decent amount of knowledge in expert casting to understand which is which.
In order to avoid the risk of paying for a bronze statue more than it is worth, you should only buy from reputable foundries. For instance, foundries that use the ancient casting technique called the "Lost Wax Process" create beautiful patinas and life-like details.
You might also like our articles on jade, peridot, or diamond mounting.
Also, it is important to mention that well-built bronze statues will last a lifetime, while others will not.
The cost of a bronze statue will also increase if you choose to buy directly from a very famous foundry or a replica of a famous design.
Level of detail and design
High-quality bronze statues are cast in such a way that they can replicate even the most complex designs, like birthmarks and patterns in clothes. But these details come at a cost. Expect to pay anywhere between $5,000 and $12,000 or even more than $16,000 for an intricate bronze statue with many details.
Purchase ready-made or commission?
One big question when looking to buy a bronze statue is whether to purchase a ready-made model or commission a new statue. A commissioned bronze statue is a statue that is built from the ground up exactly as you specify. But the cost of commissioned statues is much higher.
Depending on your specification, the cost of commissioning a bronze statue is anywhere between $12,000 and more than $105,000.
A much more affordable and popular option is to purchase ready-made bronze statues.
Where can I purchase a quality bronze statue from?
You find a bronze statue for sale all around the Internet, from general marketplaces such as eBay or Amazon to niche Facebook groups. Even though there are many places where from you can buy a bronze statue, there are only a few places where you should actually go to purchase them.
It would be best if you could purchase the statue you like in person, from a trusted local foundry. Though, this your options will be limited. Also, you may not find many reputed foundries where you live.
How to get the best cost on a bronze statue?
This article should help you to get an idea about what you should pay attention to when purchasing a bronze statue. However, it won't be that easy to get a fair a price on a bronze statue, especially on a customized one.
So, the best way to get the best possible price is to purchase directly from a reputed seller.
https://www.thepricer.org/wp-content/uploads/2023/02/bronze-statue-cost.jpg
380
610
Alec Pow
https://www.thepricer.org/wp-content/uploads/2023/04/thepricerlogobig.png
Alec Pow
2023-02-14 06:26:34
2023-02-09 11:45:42
How much Does a Bronze Statue Cost?