How Much Does It Cost To Remove A Yelp Review?
Reviews determine the reputation of a brand in the online environment and influence the behavior of consumers towards the products and services of the respective company; a statement that is still relevant, according to the most recent data appearing in the American Local Consumer Review Survey 2017, conducted by Bright Local.
According to the study, 97% of participating consumers stated that they read online reviews, which means that for business page administrators, reviews should be a priority. 85% of consumers trust online reviews as much as personal recommendations.
This, while a percentage of 84% cannot always tell when a review is fake. Thus, you can only conclude that, when you receive a wave of negative reviews, you face a serious image blow, which can lead to a decrease in the number of sales, as well as the trust of clients or collaborators.
In case your business has negative reviews on Yelp, you want to immediately reduce their impact. But before trying to solve this yourself or get help, you should find out how the Yelp system works.
The average consumer is highly influenced by Yelp reviews. There are more than ninety million reviews for more than two million businesses. This platform has around two hundred million unique visitors per month. Now, Yelp is covering more than twenty countries.
How Much Does It Cost To Remove A Yelp Review?
Based on our research, the cost to remove a Yelp review is somewhere between $350 and $1,000, depending on several important factors like the reputation management company or removal service you're going to, the amount of work they have to put into removing the review, as well as the difficulty.
The service will also include exploring the situation that led to the client leaving the negative review as well as building a direct strategy for an almost guaranteed removal.
But in order to find out which is the lifetime value of a new client, you have to calculate how much an average client spends per visit, how many visits they have per year, and how many years they might remain as a client.
After that, apply this amount multiplied by your conversion rate of the percentage of leads that become clients compared to the total advertising expenses. So, you will get the average client acquisition price.
Let's say that you are losing twenty-five clients per year due to bad reviews on Yelp. Considering the calculations above, each of these clients has a lifetime value of $1,100.
In case you don't solve this problem and an online reputation management program costs around $11,000, you will lose almost $17,000 per year.
So how much does it cost to remove negative Yelp reviews?
Fake Yelp reviews
Yelp is a great website to find reviews on local businesses, from boutiques to salons and restaurants. In case you are dealing with an unhappy client who leaves a bad review, the first thing you need to do is to solve the issue directly with them (this is also good customer service). You may have to look for other options if the customer is still unsatisfied with all the solutions you proposed.
Though, in general, a business will learn how unsatisfied an actual client is by other means first. Typically, they will complain in other ways, if they are real clients. For instance, they will ask to talk to a manager in a restaurant, store, and so on.
Also, these negative reviews may come from an Internet spam bot or troll, a nefarious competitor, an ex-spouse, or an ex-employee trying to destroy your worthy online reputation.
According to a study conducted by the Harvard Business School, 20% of Yelp reviews are fake. The study included both positive and negative reviews.
Yelp Allows a Reviewer to Remove or Modify Bad Reviews
In case a real client posts a negative review, you can contact them directly and ask them to remove the review from Yelp or at least modify it. In order to find out if the review is honest you have to respond to it immediately with a very polite private message.
If you respond to the person who left the review, you have a better chance of getting them on your side. By not answering, it might seem in the eyes of others that you do not care, or that you admit your fault.
Also, make them a good offer for a full refund or a discount on the next purchase and maybe they will remove or modify the bad Yelp review. Usually, when a regular client is treated this nicely, they are very likely to accept the offer.
If the customer does not respond to the private message, you can post your offer in a public comment.
What should a business do if a reviewer demands payment for review removal?
Yelp is against demanding payments to remove a review. The action of requesting something to remove a negative review may be illegal and is extortion.
Offering Great Customer Service
Angry clients post negative and sometimes fake reviews because they just want attention. When they receive good attention and are allowed to vent without being provoked about issues, it usually calms them down a lot.
Use non-combative, open words like "We know this is upsetting to you, and we would like to make it better". If your business responds immediately with a good offer to solve the issue, it would not necessarily be seen as a negative review.
According to Yelp's internal research, one-third of clients will modify a review if a business sends them a private message within one day of the negative review posting.
What is the value of a five-star review on Yelp?
The five-star rating on Yelp is very valuable. For instance, before the pandemic, an unfavorable rating on Yelp for a restaurant could close the business. On the other hand, an increase in the star rating of one-half star for a restaurant grew business by an average of 20%.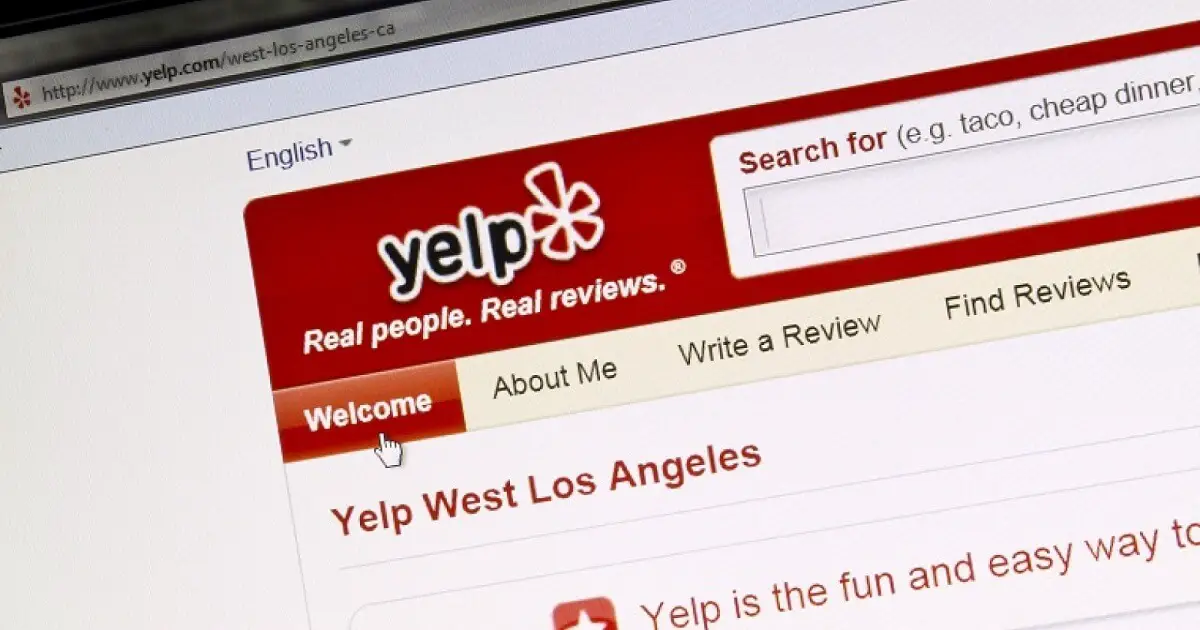 Can a business remove its Yelp page?
A business is not able to remove a Yelp page; only Yelp is allowed to do this. They believe this offers worthy customer service and that clients have the right to know about the reputation of companies.
Yelp will only remove a business listing when the company is in violation of its basic guidelines, and this happens when:
the company is located in a country where Yelp is not present;
the business focuses only on Business-to-Business services and does not sell to clients;
the business has no physical location and is present only online.
Business owners should ask Yelp to update their business listing in case they permanently or temporarily close their business. Even though the listings for closed companies may remain on Yelp for a long period, they won't be able to receive any additional reviews.
Reviews removed by Yelp's algorithm
Yelp has an issue with false reviews. They use a filtering system that not only tries to remove fake and spam reviews but they sometimes make the mistake of also removing reviews from real clients. Yelp's system algorithm may consider a real customer review that offers a five-star rating, unreliable.
This situation may appear in case many five-star reviews appear in a short period of time.
Can a business delete a negative Yelp review?
It is almost impossible for anyone else other than the reviewer to delete a negative review on Yelp. Only if the review violates the terms of service, Yelp allows companies to mark the post for review for Yelp moderators.
You might also like our articles about the cost of Korblox, Waze advertising, or a rose on TikTok.
The Yelp moderator must decide to delete a review, based on any evidence submitted by the company or included in the review itself.
Reasons for deleting a Yelp review include: the reviewer has a proven conflict of interest; the post contains prohibited language; it is blatantly false or fake.
A Yelp moderator will rarely agree to delete a review. Usually, a controversial post is moved to the reviews section at the bottom of the listing and marked as unreliable.
When should a business report a bad review to Yelp?
Yelp will delete a negative review in case it violates the content guidelines of Yelp, and this happens when:
contains confidential information about patrons or employees of Yelp or of the company;
contains apparent conflict of interest;
is threatening in any way to others, promotes violence, or contains hate speech;
seems to be a former employee or a competitor;
contains inappropriate content, like derogatory, racist, lewd commentary, and offensive language;
it is posted by someone affiliated with the company;
it is plagiarized from some other source;
is promoting a competitor or another company;
it is about the wrong company;
does not present a real client experience;
challenges another Yelp review in the first place;
presents extraordinary circumstances such as media-hyped stories.
Can a business sue Yelp for bad reviews?
Yes, a company can sue Yelp, but it probably won't stick in court. You will spend a lot of money to hire an attorney to help you with the accusations against Yelp. Over time, Yelp had to deal with many lawsuits like this.
But no business got a court order to force Yelp to take down a review. Yelp is not responsible for the content that users post as reviews, as it is protected under Section 230 of the 1996 Communications Decency Act (CDA).
A company can sue the negative review poster if the reviewer can be identified and the post is defamatory.
Asking for positive reviews goes against Yelp's terms
Asking for reviews is prohibited through Yelp's conditions and terms.
However, most companies don't take into consideration this rule and still solicit reviews.
https://www.thepricer.org/wp-content/uploads/2023/06/yel-review-removal-cost.png
380
610
Alec Pow
https://www.thepricer.org/wp-content/uploads/2023/04/thepricerlogobig.png
Alec Pow
2023-07-04 10:29:27
2023-07-01 00:29:55
How Much Does It Cost To Remove A Yelp Review?