How Much Does MedExpress Cost?
MedExpress is an urgent care center with more than 145 locations across the United States. They offer convenient, high-quality health care at an affordable cost. The majority of the MedExpress visits cost less than 10% of the average emergency room price. Also, they provide a wide range of health care services, employer health services, prevention, and basic wellness.
Their mission is to help the health system to work better for everyone and to help people live healthier lives.
How Much Does a MedExpress Visit Cost?
Similar to any urgent care center, the costs to benefit from the services offered by MedExpress will depend on various factors such as the reason for your visit, your health insurance coverage because the company does accept the majority of insurance plans, the tests you need, and the location.
If you don't have health insurance, you should be prepared to spend anywhere between $150 and $250 just for a visit, without any extra testing. Keep in mind that this price range is available for those who don't have any insurance and don't need extra testing, like X-rays or bloodwork, for example. Though, the costs for simple physicals may be much lower, depending on whether there are any promotions, the time of the year, and the location. For example, during the start of the school year, MedExprees offers sports physicals at the price of $40 to $50, depending on the location of your center.
Does MedExpress accept insurance?
When talking about health insurance, the cost will be greatly affected by your specific health insurance policy as there are many different insurance plans on the market. Some may have to pay nothing for the deductibles, while others may have to pay more than $100. In order to know for sure what you will be responsible for when visiting a MedExpress location, you should contact your health insurance provider and ask about it. Also, you can visit the MedExpress official website to see what insurance plans they accept.
You might also like our articles on the prices of Amen Clinics and CVS Minute clinics.
In the table below You will find the average costs of MedExpress services paid by some of their previous clients.
Location
Price quoted or paid


Based on Yelp

Watchung location
$210 without insurance
Tampa Bay location
$129 without insurance
Mars, PA location
$200 without insurance
Mars, PA location
$50 after insurance
Mars, PA location
$109 without insurance
Lodi location
$200 for just visit
Lodi location
$217 for just a visit without insurance
Culpeper location
$220 without insurance
Clearwater location
$120 after high deductible insurance
Cinnaminson location
$119 without insurance
Charlottesville location
$200 for just the visit
Charlottesville location
$210 for visit + $25 for after hour service fee + $50 for strep test
Charlottesville location
$40 insurance co-pay plus another $69 for the visit
Services and treatment options
X-rays
Allergies
UTI
Stings/Bites
Strep Throat
Burns
Flu/Cold
Sprains/Strains
Cuts
Skin Ailments
Alcohol/Drug Screenings
Respiratory Illnesses
Ear Infection
Physicals
Flu Immunizations/shots
Lyme Disease
Frostbite
Lice
Heat Exhaustion
Labs
MedExpress schedule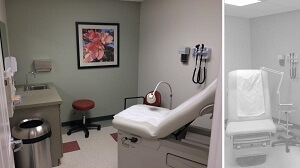 According to the MedExpress official website, all of their locations are open 12 hours a day, every day, from 08:00 a.m. until 08:00 p.m. Though, this schedule may vary and you should check with your nearest location for the exact hours.
You don't need to make an appointment as long as you come during open hours.
MedExpress FAQs
Which is better? Emergency Room or MedExpress?
Make sure urgent care is the right choice for you, before rushing out to your closest MedExpress center. In some situations, a visit to the emergency room (ER) is absolutely necessary, even though MedExpress medical team is able to treat a wide range of injuries and illnesses.
Can I still go to MedExpress if I don't have insurance?
Yes, you can still visit MedExpress even if you don't have insurance. But you should be prepared to pay $150 to $250 for a self-pay service, depending on the type of visit.
Does MedExpress offer immunizations and vaccines?
Yes, MedExpress offers a wide variety of immunizations and vaccines for adults, including the Tdap (whooping cough vaccine, diphtheria, tetanus) and flu vaccine. Though, the availability of the vaccine depends on the location of the medical center. So, you should call your nearest center to see if they have the vaccine or immunization you need in stock.
For children, MedExpress does not offer routine child immunization, except for tetanus shots (if necessary, because of an injury) and annual flu shots (for kids four years and older).
How can I pay my bill for MedExpress?
You can pay your MedExpress bill online by visiting their Bill Pay Portal, from their official website. And if you don't have access to the Internet, you can call their customer service department at the phone number 888-249-6365 Monday through Friday from 08:00 a.m. to 07:00 p.m. ET to help you with your payment processing.
https://www.thepricer.org/wp-content/uploads/2023/03/MedExpress-cost.jpg
380
610
Alec Pow
https://www.thepricer.org/wp-content/uploads/2023/04/thepricerlogobig.png
Alec Pow
2023-03-17 06:49:45
2023-03-13 14:25:10
How Much Does MedExpress Cost?