Cost of A Trip Around The World
Last Updated on December 30, 2022 | Written by CPA Alec Pow
First Published on June 3, 2014 | Content Reviewed by

CFA Alexander Popivker
When you think about this kind of trip, the first question that comes to your mind is about its price — how much does a trip around the world cost? The answer could be the difference between going and not going
So?
Depending on your traveling style, timing, and destination, the exact answer could differ quite a bit, but this article will give you a starting point to get a general idea on the average budget.
If you want to see the hard numbers, just scroll down to this section. Otherwise, take a look at how we got to that numbers and if you should trust them or not.
What variables will affect your costs?
These are some of the things that will have the most influence on the cost tally for your trip:
The type of food you eat – Your eating habits will influence your budget more than you'd think, depending on where you eat; at street vendors, supermarkets, restaurants, local houses, or Buddhist monasteries.
Accommodation – Each of the places you choose to relax or sleep in, like hostels, hotels, guest houses, and long-term rentals have different prices and will affect your budget quite a lot.
Activities – visiting museums, going out for adventures every day, and participating in all kinds of events could bring up the total cost of your trip substantially.
Where you go – Some parts of the world are more expensive than others. India, Southeast Asia, and Central America will bring the cost down. Europe, the USA, Australia, and Japan are going to cost more.
When you go – it has a huge influence on the overall cost of an around-the-world trip. Prices in a given location can vary wildly depending on the time of year you're there. Also known as seasonality.
Check Out The Price of The Most Expensive Foods In The World
What is generally included in the cost of a trip around the world?
This type of trip offers a lot of possibilities in terms of activities, the countries you want to see, and the foods you want to eat. There are really only a few archetypal things that people spend their money on when they travel and can be summed up easily: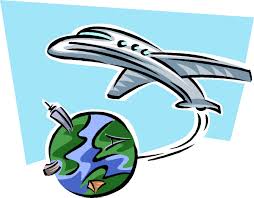 Plane tickets – traveling long distances. The average price for tickets from a medium-cost airline will be in the $3,500 – $5,500 range for every person, which will also include taxes. The funny thing is that this average price hasn't changed a lot in the last 20 years.
Just tag $3,300 on your budget spreadsheet and if this will turn out to be a lower number, that will be a sweet bonus.
Accommodation – where you plan to sleep and rest. Accommodation can range from the cheapest dormitory-style hostel to a very luxurious hotel or resort. Never go on such a trip without booking accommodation or think that you will figure something out there, that turns out to be a very bad idea in most cases. You can even mix the different types of hotels for the perfect price. This will be the most expensive part of the trip after you get the plane tickets.
When figuring out the cost per night, plan on $90 – $250 in expensive regions and $50 – $70 in inexpensive ones.
Food/Drink – your daily meals. This can range from restaurants to street food to supermarket menus. The prices can vary for every meal and it may not seem like a lot of money, but on a long trip it could sum up to big numbers, so the less you'll spend, the cheaper your trip around the world will be.
Normally you should plan on $1 – $10 per meal for every person in inexpensive regions and up to $30 per meal per person in expensive ones.
Activities – this is what you'll do besides eating and sleeping on your trips. These things can include tours, museums, adventure activities (rafting, zip-lining, Zorbing), and elephant riding. Although some will seem expensive, you should try as many activities as possible, as these are the things that will stick to your memory when you get home.
Depending on the activity you can expect to pay anywhere from $5 to $200.
This is What You'll Spend on a Trip to Disney World
Ground transportation – along with the airplane, you'll have to use other ways of travel. They include trains, buses, ferries, moto-rickshaws, regular rickshaws, barges, taxis,  tuk-tuks, or giant catapults.
Costs will vary depending on how fast and the means of transportation you pick in each country.
Here is how much an RTW (Round The World Trip) will cost*
Most people that have gone on these kinds of trips come to a consensus that a year on the road will cost you somewhere in the range of $25,000 – $35,000 in total.
An average would be $30,000 so if you break those numbers into monthly expenses, a trip around the world will cost one person around $2,500 per month with all costs included.
*Seeing that there are many variables to take into account for every person planning a trip like this, you shouldn't take these numbers as the hard and unchangeable truth.
Although each day will mean a place to sleep and 2 to 3 meals, a longer trip could, in fact, cost less, seeing that you won't need to fill each day with activities
If you have different numbers from your own trip around the world, please contact us and send us your information so we can update the article.
Browse our Travel Category For Similar Articles
Should the average working Joe go on a trip around the world?
If you have the necessary funds to do it, then a trip around the world will be something you will never forget, but don't start it blindly; figure out all of the predictable expenses in advance, so you don't have any surprises. Also, be sure that going on this trip won't hit your wallet too hard. For the best experience, when figuring out the countries you want to visit, be sure you avoid war zones and dangerous countries.
https://www.thepricer.org/wp-content/uploads/2014/06/trip-around-the-world.jpg
380
610
Alec Pow
https://www.thepricer.org/wp-content/uploads/2023/04/thepricerlogobig.png
Alec Pow
2014-06-03 16:16:20
2022-12-30 12:56:09
Cost of A Trip Around The World