MAC Makeup Appointments Cost
With their skilled and experienced makeup artists, MAC offers a number of services to suit any occasion. MAC makeup appointments are available with a MAC skilled artist for various fees, ranging from full makeup service to just tips on application. The Makeup artists at the company's flagship stores or the ones inside a retailer like ULTA beauty offer quality cosmetics and specialist skills that can be tailored specifically to your needs.
How much do MAC makeup appointments cost?
The prices of an appointment at this salon can vary depending on what service you need. For example, a walk-in demo would be free, and a 30 to 90 minutes appointment would only require the cost of one session, whereas some full sessions are complimentary as long as customers buy a certain number of items. During our research, we could out that if you buy MAC products worth $50 you can benefit from a free session, but if you do not purchase anything, the prices may vary, as shown in the list below.
15-minute Focus Feature – Everything from a bold lip, sculpted face, or smoky eye can be done here. It will be a quick application that will only be used for one feature of the face – $15
30-minute Express Makeup – Your existing makeup will be improved to create a full makeup look – $30
60-minute Full Makeup – Everything you'd usually include in a full makeup look, from skin prep, skincare, all the way to lashes and lips. – $60
Teen Makeup – It is personalized for each individual and designed for teenagers up to 16 years old – $40
Bridal Makeup – You can choose any two of the features – sculpted face, skin, eyebrow styling, eyes, or lips and is available for up to three different people – $150, up to 3 for 90 minutes
False Lashes (10 minutes) – You will have the lashes professionally fitted and positioned, trimmed, and customized – $10
Tattoo Cover-up – You can take advantage of this package to have varying products used to cover one of your tattoos for a period of time – $10 (time varies)
Brow Services (15 minutes) – Arch, lengthen, and fill in your eyebrows – $15
30-minute "Focus Feature" Lesson – Go through a lesson that has the objective of teaching you some tricks about makeup, everything from a sculpted face to eye contrasts. – $30
90 minute "Full Makeup" Lesson – An extended version of the focus feature lesson. – $90
Makeup in 10 minutes – An expert will help you to explore different techniques, products, or shades – Free
Note: You should use these prices just as an estimate. Make sure to book an appointment before your visit. You can see prices in the area and order products online at maccosmetics.com.
You might also like our articles about the cost of esthetician classes, eyelash lamination, or self-makeup courses.
A member of the WhattoExpect.com forum that worked at one of MAC's stores said that you have to buy products worth at least $50 if you want to take advantage of a free makeover session. Also, she mentioned the fact that you must make an appointment beforehand if you want an artist that would not be disrupted by the store's chores.
MAC makeover options
Service makeovers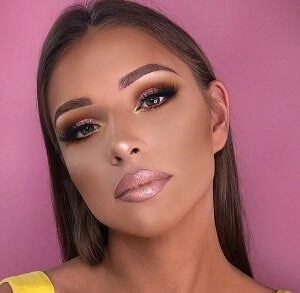 The full-service makeovers offer a longer and more defined experience than the complimentary sessions. This is because instead of trying to sell some products in-store, artists focus on providing clients with what they ask for, which can be much more personalized as well. You won't have to worry about the artist walking away from your session, as they'll be dedicated and committed until it's finished. Moreover, the session will be held in an enclosed area. You can make an appointment ahead of time or walk-in on any day, but the company does recommend calling first.
The stylist will first want to know what type of makeover you're looking for and ask about your event plans so they can better understand the style and color scheme that would work best. Once the stylist has gathered all of your information, they will be able to determine which products best fit you and then discuss how they work during this process. If a customer wants a specific product from one session but not another brand, it is allowed for them to purchase these items.
Complimentary sessions with a purchase
If you are thinking about taking advantage of a complimentary session, the stylists inside the store will first ask about your needs and interests to find out what type of style suits you best. They can help pick out products for you that are in line with those preferences, explain any benefits associated with them, and talk up the latest trends within their industry.
As you finish your payment and you're ready for your makeup application process, the stylist will usually do their work near one of many counters in an open area. They may need to walk away from time to time so another customer can be served. To help you look your best, the makeup artist will discuss current trends and then create a unique look that is tailored to meeting all of your needs. You can expect them to use some new products during this time as well.
During the complimentary makeup session, any existing makeup will be removed if necessary. A bare face is often highly recommended as it ensures that your skin can breathe and best absorbs the product used on you. The stylist will apply the makeup while answering all of your questions and providing tips to ensure that you can do this at home with ease. In the end, you should receive a list of all the products that were used. The stylist may encourage you to purchase more from them, aside from what you originally bought.
Important things to consider

It is best to book an appointment, even if you think the store will not be busy. The weekends, prom seasons, and holidays are usually the time when they are the busiest.
If you want to find out what is the closest store to your location, go on their website and use the official store locator tool.
One Reddit user strongly recommends buying $50 worth of the product since you can get not only the product but also a complimentary session. According to their workers, the makeover was just as good if not better, than when they received personal service.
https://www.thepricer.org/wp-content/uploads/2021/10/mac-makeup-appointment-cost.png
380
610
Alec Pow
https://www.thepricer.org/wp-content/uploads/2023/04/thepricerlogobig.png
Alec Pow
2021-10-09 12:01:45
2021-10-08 12:02:14
MAC Makeup Appointments Cost