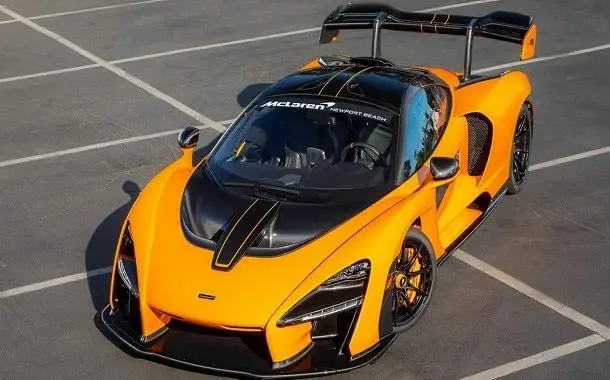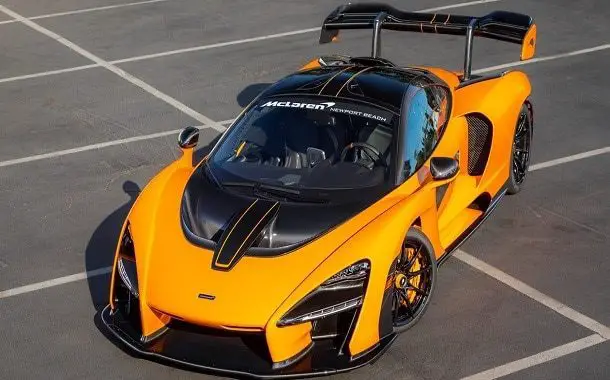 In 2020 McLaren Automotive celebrated one of the greatest personal achievements in the history of motorsport – the victory in the 24-hour race at Le Mans in the first attempt – with a special edition of the 720S Coupe supercar.
To honor the initial victory in 1995 and to bless the memory of Bruce McLaren, a limited series of five McLaren F1 GTR-style streetcars (plus a prototype) were built. These very special cars were not typical F1 but were upgraded to a tribute to Bruce McLaren's dream – to create an authentic racing experience on public roads. Named the F1 LM (from Le Mans), the cars have more horsepower, in combination with a lightweight, improved aerodynamics, GTR-style body.
You might also like our articles about the cost of a Bugatti, a Jaguar, or an Aston Martin
All five units will feature several factory upgrades, including new polished ports and engine cylinder heads, a 24-carat gold heat shield, OZ aluminum rims, four exhaust finishes with satin gold finish, an improved aerodynamic body, fully customized interior with a set of titanium nitrite pedals, racing seat belts with central fasteners, but also numerous LM inserts for both interior and exterior.
Customers interested in this car will have to choose between a combination of different exterior and interior colors, but offering as standard a portfolio of unique features:
Choosing two exterior paint themes – McLaren Orange or Sarthe Gray.
The side of the body painted with Ueno Gray at the bottom, the rear bumper, and the front bumper at its bottom.
"McLaren 25 Anniversary Le Mans" logo on the side panel of the body.
An air intake on the roof finished in glossy black and polycarbonate rear windows.
Carbon fiber air intakes on the wings.
Unique LM rims with five spokes, which refer to those worn by F1 GTR # 59 and are engraved with the inscription "Le Mans".
Golden brake calipers.
Body components finished in glossy black for contrast.
Choice of two black Alcantara interior themes, personalized, with accents in McLaren Orange or Dove Gray.
Carbon fiber racing seats.
Headrests embroidered with the logo "McLaren 25 anniversary Le Mans".
Marking the steering wheel at 12 o'clock, related to the color of the interior accent.
Dedicated plaque with the logo "McLaren 25 anniversary Le Mans".
Mats with the logo "McLaren 25 anniversary Le Mans".
Owners of the 720S Le Mans will be able to experience the amazing performance offered by the 4.0-liter M840T engine that produces 720 hp. The car will be able to do 0-100 km/h in 2.9 seconds, 0-200 km/h in 7.8 seconds, and run at up to 341 km/h. A carbon fiber Monocage II central structure and a Proactive Chassis Control II suspension system help ensure that the 720S is the lightest car in its class, with unmatched dynamic capacity.
To further improve the connection with motorsport and for more appropriate use on the circuits, a set of titanium bumpers and six-point seat belts from the MSO Defined range can be fitted to the passenger compartment. Carbon fiber and satin-finish air intakes, manual gearshift paddles, and extensive sill decorations are also available.
As capitalism taught us that with a limited supply, demand will be high and, when demand is high, so are prices. With only 500 units to be built—and all already booked—the Senna's exclusivity alone makes its $964,996 'base' price, but it can jump over $1.2 million.
Driving experience feedback
Supposed to be a race car instead of a road car this means that there is no so much attention given to the passenger comfort: the Senna makes you feel every bounce and rim in the road, which is tremendous for aggressive driving, but not so pleasant for a summer road trip. The Senna's race mode decreases the ride height by 3.8 centimeters in the front, and 3.04 centimeters in the rear, and reverses the dampers into hardened mode. Turning is memorable, and the Senna offers nothing short of racecar performance, with the only element holding it back being the tires. Bringing everything to a freeze is a set of high-performance brakes that will stop the Senna from 124 mph in only 99 meters.
https://www.thepricer.org/wp-content/uploads/2020/11/McLaren-Senna-Cost.jpg
380
610
Alec Pow
https://www.thepricer.org/wp-content/uploads/2023/04/thepricerlogobig.png
Alec Pow
2020-11-26 13:53:55
2022-03-24 16:07:37
McLaren Senna Cost