Meijer Supercenter is a store chain with its headquarters in Michigan. This company was founded in 1934 and in the year 1962 it has been credited for pioneering the concept of a modern superstore. There are more than 250 Meijer Supercenter locations in the United States of America and half of them are located in Michigan.
You can find a small section called Meijer Photos in any of these shopping centers. The company decided to join the photo printing business as well due to the high demand for photo printing and thanks to their popularity among customers.
If you need to print a passport photo all you have to do is go to one of the Meijer Photo locations and ask them to process it for you. You will just have to wait for a few minutes. The prices charged by Meijer Photos depend on the type and size of photos you need to process. In the table below you will find the latest Meijer Photo prices.
SIZE
PRICE

Prints & Enlargements

4×4
$0.35
4×6
$0.40
4×5.3
$0.40
5×7
$1.69
8×10
$3.69
8×12
$3.99
6×8
$2.19
8×8
$3.49
10×13
$8.99

Cards

4×8 Greeting Card
$0.65
4×8 Double Sided Stationary Card
$1.49
5×7 Greeting Card
$0.87
4×8 Double Sided Greeting Card Pack of 25
$1.39
5×7 Double Sided Greeting Card Pack of 25
$1.75
5×7 94lb Folding Cards with Envelopes Pack of 25
$7.25
4×8 Greeting Cards with Envelopes
$0.88
4×6 Greeting Card
$0.59

Photo Books

8.5×11 Custom Cover Landscape Photo Book
$37.99
8.5×11 Hard Cover Keyhole Photo Book
$26.99
8×11 Soft Custom Cover Photo Book
$21.99
8×11 Hard Custom Cover Photo Book
$36.99
8 1/2×11 Double Sided*
$23.99
12×12 Lay Flat Photo Book
$77.99

Calendars

12×18 Year on a Page Calendar
$11.99
8.5×11 12 Month Calendar
$21.99
8.5×11 18 Month Calendar
$26.99

Gifts

 
11×14 Acrylic Wall Art
$34.99
5×7 Acrylic Block
$16.99
Natural Tote
$21.99
Ornament – Embossed Wreath
$19.99
8×10 Puzzle 30 pieces with Box
$16.99
4×6 Beveled Glass Print with Brass Pin Stand
$30.99
15oz White Ceramic Photo Mug
$11.99
20 oz. Stainless Steel Water Bottle
$26.99
50×60 Super Plush Fleece Blanket Landscape
$52.99

Additional Products

 
Passport Photos
$8.99
DVD – Meijer
$3.99
DVD Archive
$6.99
Brand Review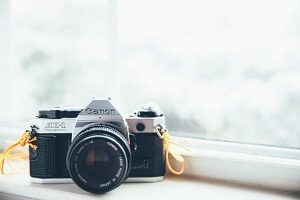 As we already mentioned above, Meijer Photo prices are highly influenced by the type of photo you need to process. For example, you will have to pay around $12.99 for a Meijer passport photo, while a 10X24 metallic print made here costs $19.99.
You might also like our articles on the cost of Costco passport photos, Kodak Kiosks, and Photo Kiosks.
At Meijer Photos you can also print T-shirts, blankets, or mugs. Be prepared to pay around $27.99 to print an Adult T-shirt XXL, which will be shipped to your home. Other services offered by Meijer Photos include the printing of calendars, postcards, brass pin stands, DVD covers, sweatshirts, and many more.
On the basis of Meijer Photos' success are the reasonable prices and the large variety of photo types. Also, they offer you the possibility to have your printed products shipped at home and have them picked directly from the store. Moreover, they offer discounts on selected printed products, depending on the quality and quantity of the products purchased.
When it comes to printing photos, Meijer Photos has always been the best option for many customers thanks to the quality of printing, advanced equipment, and professionalism. Besides the services offered and the quality of the products, their stores are spread all over the United States, which makes it very easy for you to have your photos printed while shopping around. Also, loyal customers are offered bargains and huge discounts. If you want to find more information about Meijer Photos you should go to one of your closest local stores or visit their website.
Meijer Photos FAQs
How long does it take for Meijer Photos to print photos?
At Meijer Photos you can print a wide variety of products such as canvas, prints, greeting cards, photo books, and many more. Most of these are ready in one hour or even less.
Does Meijer Photos scan photos?
Yes, Meijer Photos does scan multiple photos, negatives, or slides and saves them as separate files.
Does Meijer Photo develop 35mm films?
Yes, Meijer Photo develops 35mm films, but also APS, 120/620, 828, 27, 26, 110, and 4×5 sheet films.
How do I upload photos to Meijer Photos?
All you have to do is to check their website, click on the "Upload Photos" section, and select the photos you would like to print from your computer. All the photos will be added automatically in albums named after the upload date. However, you can always change the name of your photo albums and move the photos from one album to another.
What type of files can I upload on the Meijer Photo website?
The accepted type of files accepted by Meijer Photo website include .jpeg, .jpg, .png, .bmp, .gif, .tiff. The website won't accept Word Documents, PDF, RAW or PSD (Photoshop) files.
Can I download my photos back to my computer?
Yes, the Meijer Photo website lets you download your photos back onto your computer.
Can I edit my photos using the service of Meijer Photos?
Meijer Photos offers its clients basic photo editing tools which allow them to rotate, crop photos, or apply special effects such as sepia or black & white.
How can I pay for my order on the Meijer Photo website?
In case you placed an order on the Meijer Photo website you can pay with your credit card online.
Can I use more promotions and discounts on the same order?
You can use only one promotion/discount code per order, but you can split your order into multiple orders and use a discount/promotion for each of these.
https://www.thepricer.org/wp-content/uploads/2022/04/Meijer-Photo-prices.jpg
380
610
Alec Pow
https://www.thepricer.org/wp-content/uploads/2023/04/thepricerlogobig.png
Alec Pow
2022-04-30 08:16:29
2022-04-29 06:42:31
Meijer Photo Prices