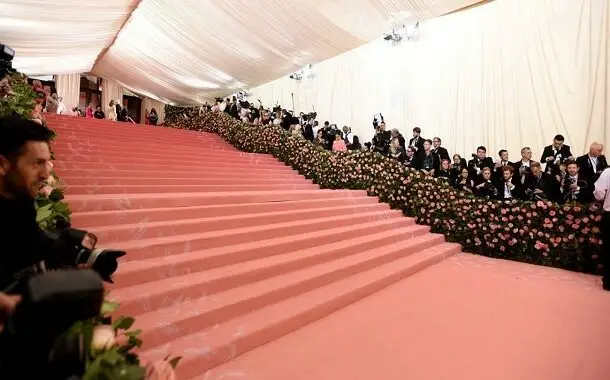 One of the most important social events of the year is, of course, the MET Gala, a fashion world version of the Oscars.
A lot of people are looking for a way of snatching an invite, especially considering the many big names that attend year in and year out.
How much are the MET Gala tickets?
Up until Anna Wintour took over the event and its running in 1995, tickets were around the $1,000 mark. But from 1995, prices have risen so much that nowadays you won't find a ticket below the price of $30,000.
To understand exactly how the prices have increased year after year, you should know that in 1960, an individual ticket wouldn't be more than $100. It is expected that tickets will see another increase this year as well, getting closer to $35,000.
Individual tickets aren't the only way of getting inside the MET Gala. You can also purchase a full table, which will be priced at around $275,000.
You might also like our articles about the cost of tickets to the Grammys, Bet Awards, or Ellen Show.
The cheapest way of landing an invite to the MET Gala is of course to be a celebrity. Most celebrities will have both their tickets and the clothes they wear to the event paid for them.
Major fashion houses will take on the job of dressing each celebrity and getting them invited to the gala, in exchange for the advertising possibilities through exposure and participation at a charitable event.
How can you get invited?
You can't just buy a ticket online and attend this gala. In fact, the final say as to who can and cannot attend this event will be left to Anna Wintour, Editor-in-chief at Vogue and Global Chief Content Officer at Conde Nast.
Met Gala differs from other charity events in this aspect and not only requires an invitation to enter, but the waiting list is usually pretty long. Just because you manage to get an invite from one place or another, won't mean that you will actually be able to go inside.
Each year, around 700 guests will be accepted to this event.
Only if you're considered worthy enough for such a glamorous event by Wintour will you be allowed to pay for your invite and attend, because this is basically the main income source for the Costume Institute.
Also, although you will be able to get a full table for the event, this won't mean that you can just invite whoever you want to join you. Your guests will also have to be approved by Wintour before they can sit at the table.
There have even been instances where celebrities were banned from the Met Gala. One of the most memorable occurrences was former president Donald Trump being banned for trying to get his wife inside at the gale, in 2004.
But what exactly is the Met Gala?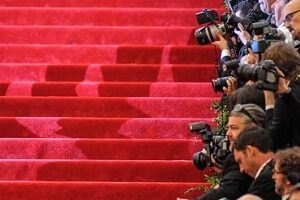 The Met Gala is one of the most popular charity events, which aims to raise money for the Metropolitan Museum of Art's Costume Institute.
It's known as the biggest fundraising event in all of New York, but also a chance for musicians, Hollywood actors, models, and designers to walk on a red carpet, showing off some of the newest and most popular costumes.
A report by Forbes has shown that till 2017, the Met Gala event has managed to raise a whopping $175 million in donations for the Costume Institute.
The last few years were all eight-figure ones, with the gala bringing in around $15 million just in 2019.
Most of the money is usually made from donations and sponsorships, and not from ticket or table sales, which is why the guests are so thoroughly vetted.
Met Gala tries to hold a different theme each year, with designers burning brain cells in finding the most out-of-the-ordinary costumes for celebrities. For example, the theme of 2021 was "In America: A Lexicon of Fashion", where guests were pushed to explore American Fashion and the modern vocabulary around it.
The Costume Institute relies so much on this gala to stay open that in 2020, due to the global pandemic, it was very close to a financial crisis that would have probably closed it for good.
In fact, even though the gala was canceled, people that were already on the guest lists were asked to make donations instead of asking for a refund on the ticket.
https://www.thepricer.org/wp-content/uploads/2022/04/met-gala-ticket-cost.jpg
380
610
Alec Pow
https://www.thepricer.org/wp-content/uploads/2023/04/thepricerlogobig.png
Alec Pow
2022-04-14 06:45:26
2023-09-12 17:06:20
MET Gala Tickets Cost