How Much Does NJ Diet Cost?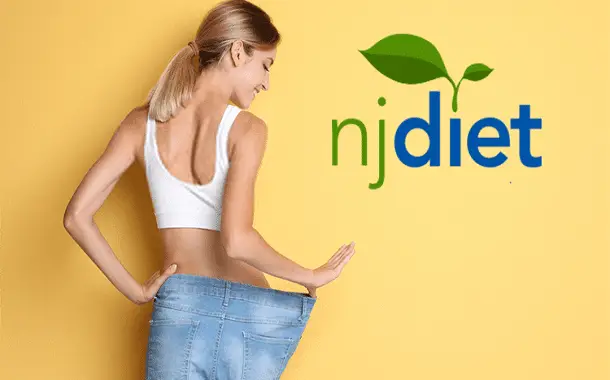 The NJ diet is one of the most popular doctor-supervised diets. Some go as far as to call it a "feeding" program because customers receive pre-approved meal plans after getting a personal consultation to figure out their body needs.
The company states that its main objective is to help its customers lose weight as fast as possible but in a healthy way. Some past clients stated that they have managed to lose up to 45 pounds in just 40 days while also staying healthy.
The company even offers a money-back guarantee if the results aren't the ones you were hoping for, as a way of showing just how confident they are in their program.
The company has locations both in New Jersey and New York. It has designed a great way of improving people's health while also promoting losing weight in a healthy way.
How much does the NJ Diet cost?
The cost of the NJ diet will start with a fee between $30 and $99 for the consultation and evaluation fees, according to online sources. This fee will usually depend on whether you take advantage of any ongoing promotion offered by the company.
For example, registering on their website will currently get you an initial consultation for just $27. It is at this point that the company staff will take the needed tests and then go over the costs you will have to incur for the program.
Also read about the cost of a personal nutritionist, personal fitness trainer, and almond milk.
As for the expected NJ diet program cost, it is somewhere between $1,500 to $2,100 for the first 40 days. This is according to reviews left on their Yelp page, although a doctor that used to work in one of their locations stated in a comment that the costs should only range between $500 and $2,000, based on the specific needs of each customer.
How does the program work?
You can't start this program without having a saliva sample taken and your hair genetically scanned through DNA testing, so that the staff can understand how your body functions.
This scan is used mostly to get an understanding of factors such as daily caloric intake, basic metabolic age, other metabolic factors, bone mass, muscle mass, visceral fat rating, body water, body fat, weight, and so on.
The consultation is also when you will get a bioenergetic balancing scan so that you can receive a correct diet plan based on your body's specific needs. The company states that this test will examine no less than 2,000 biomarkers.
And the consultations don't stop here. Your progress will be monitored by the center every 10 to 15 days, with an emphasis on your hormonal balancing.
Both a nutritionist and a physician will supervise you and go over these results to get the best data before they decide on the exact meal plans and supplements you need to see the best results.
As each individual will have a different energy and fat storage, metabolism, appetite, and general body composition, these hormone healing diet plans will vary greatly even between customers within the same age groups.
These tests will open the road to a customized weight loss plan made for each client, with very clear personalized calorie counts and only consisting of approved foods and supplements that are safe and will work for your body type. From what we could gather online, these diet plans will have you avoid using PAM-like ingredients, butter, and even oil while cooking.
There are also people that said they had to give up bread, potatoes, and even salad dressings, but this would still depend on how your custom plan was designed. The official NJ diet website has an "About us" section where it is noted that you will get about 10 different eating tools to help you know what to eat at every meal.
Doctors involved in the program state that patients should lose anywhere between 2,000 and 7,000 calories of toxic fats that would be used as fuel once they start using the supplements, which means that they won't be hungry while losing a lot of body fat.
You might not notice a sudden weight loss as the program starts, as it will take a while to get the hormones balanced first, as this is needed for the toxins stored as fat to be burned.
Based on the reviews you can read online, most clients that have managed to follow the weight loss program have seen the desired results within a 30 to 40-day period.
As the program reaches its end, you will go through another bio-energetic scan to see whether your body shows any biological preference for any foods.
NJ Diet plan reviews online
Although you won't find a big number of honest NJ diet reviews online, there are around 50 reviews left for the Clifton, New Jersey location on their Yelp Page, with a total grade of 4.5 out of 5 stars.
The few negative reviews related to the NJ diet plan talked about people gaining weight back as soon as the program was finished and the price, which was too high for some people. There were also clients talking about deceptive advertising practices. As for the positive reviews, those talked about how well the program worked for most people especially as it is medically supervised.
NJ Diet offers only natural supplements
All centers will only use all-natural supplements that contain no stimulants and no hormones, being customized for all patients that try the program.
https://www.thepricer.org/wp-content/uploads/2020/07/nj-diet-review.png
380
610
Alec Pow
https://www.thepricer.org/wp-content/uploads/2023/04/thepricerlogobig.png
Alec Pow
2020-07-15 07:48:07
2023-05-19 09:36:29
How Much Does NJ Diet Cost?