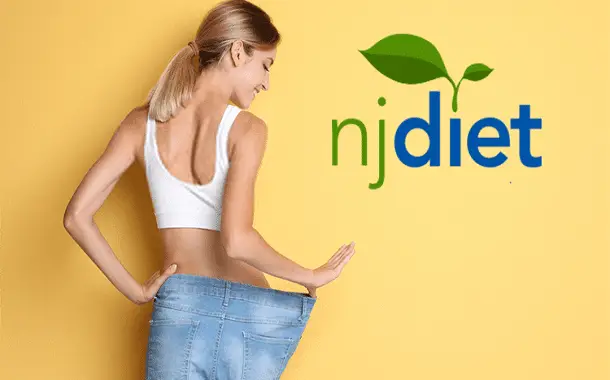 The NJ diet is a doctor-supervised "feeding" program where consumers are provided pre-approved meal strategies according to their body needs.
According to the firm, it's targeted to aid consumers reduce weight quicker, in a healthy way, sometimes as much as 45 extra pounds in 40 days. They are so certain with this claim that they also use a refund guarantee in case you do not meet your preferred results.
Found in New York and New Jersey, this special approach is made to help people reach both a healthy weight loss as well as improve your general health.
How much does the NJ Diet cost?
For the assessment and evaluation charge alone, the expenses reported online are in the vicinity of $30 to $99, but this cost can vary depending on the promo that they are providing. For example, at the time of this publishing, you can register on their website and obtain an appointment for $27. During this time, the business will take some tests and clarify the expenses and also what the program can do for you.
Also read about the cost of: personal nutritionist, personal fitness trainer, and almond milk.
When it comes to the specific diet program, if you were to sign up, the expenses typically start at $1,500 to $2,100 for the very first 40 days, according to the reviewers on the Yelp page, yet according to one comment from a doctor who works there, the prices can range from $500 to $1,900, depending on your specific requirements.
How does the program work
Before you start the program, the people in charge of this program will genetically check your hair as well as take a saliva sample in order to understand how your body works. This check will help them take a look at your weight, body fat, body water, natural fat rating, muscle mass, bone mass, metabolic age, standard metabolic age, daily calorie intake, together with a number of various other aspects. A bioenergetic balancing scan will also be done to aid tailor a personal diet strategy for your personal demands. This examination, according to the company, will examine more than 2,000 biomarkers.
Every 10 to 15 days, the center will check your accomplishments, particularly your hormonal harmonizing.
Being overseen by both a nutritional expert and also a doctor, these check-ups will help figure out which meal plans, exercises as well as supplements you require in order to see your desired results. These hormone recovery diet plans will vary, depending on your body type, and will aid control your cravings, metabolic rate, power, and fat storage.
After these examinations, clients are then provided a personalized diet strategy with a tailored calorie count, which will certainly include authorized foods and supplements that will benefit your body. These diet strategies, from what we can see, will make you stay clear of food preparation with oil, butter, or PAM-like components. Some people also said they had to quit salad dressings, potatoes, and also bread, but once more, this would considerably vary depending on your personalized plan. The "about us" section noted you will make use of 10 various eating tools which will enable you to understand exactly how to eat.
According to Dr. Arthur Turovets, patients will not be starving due to the fact that the body will be burning anywhere from 2,000 to 7,000 calories of harmful fats for fuel as the supplements enter the body to burn a great deal of body fat. Because all of the contaminants are saved as fat, you will not see any weight loss up until the hormonal agents are balanced first.
As a whole, if they follow this program, many clients, from the reviews we checked out online, will see improvements in 30 to 40 days.
At the end of the program, they will do one more bio-energetic check to show you which foods your body shows an organic preference for.
The reviews online
The reviews online were rather limited, however according to the Yelp web page we talked about earlier, near 45+ customers offered the Clifton, New Jersey location a 4.5 out of a 5-star evaluation. The majority of the favorable evaluations specified it actually works as long as you follow the program, while a small minority of unfavorable evaluations asserted they gained the weight right back after finishing the program, the cost was expensive as well as some stated the advertising and marketing were deceptive.
Tips to know
All of the supplements the center uses are all-natural and will certainly have no hormones, no stimulants, and are personalized for every single patient who walks through the doors.
https://www.thepricer.org/wp-content/uploads/2020/07/nj-diet-review.png
380
610
Alec Pow
https://www.thepricer.org/wp-content/uploads/2022/01/thePricer.png
Alec Pow
2020-07-15 07:48:07
2020-08-15 22:58:03
NJ Diet Cost