Onelife Fitness Membership Cost
At Onelife Fitness, the club prides itself on supplying the supreme physical fitness experience to every member all of the time.
With this objective in mind, they claim to have made the best gym in the market in Georgia, Maryland, and Virginia.
The reported Onelife Fitness membership fees
The price of a Onelife Fitness membership, just like for a lot of other health clubs, will significantly depend upon the kind of gym membership you register for, the discounts being offered and the location you wish to have as your gym.
According to our research, day passes, if you were to go on this road, would cost about $20 a day or $40 a week, however, when it comes to month-to-month rates, the specific rates are about $50 a month, whereas a couples/family membership can be an extra $30 monthly or so, plus $10 per kid you want to include in your account. This month-to-month rate all depends on just how much you will put down as the initial cost as the more you put down, the lower your regular monthly charge will be.
You might also like our articles about the cost of Farell's eXtreme Bodyshaping and the fee of a personal trainer.
The one-time registration charges, depending upon the promo being held, will vary anywhere from $0 to $150.
One member commenting on a Yelp review for the Alexandria, Virginia gym stated that they were asked to pay $10 per kid and another $30 to add their other half to their account.
A member on another Yelp review, this time for the Newport News, Virginia gym stated members were priced $80+ monthly for premium private classes.
On the main KC Onelife Fitness page, a $99 registration plan costs $45.99 a month while a $0 registration fee plan will cost $55.99 a month.
What will be included in the subscription?
All memberships come with a one-hour tailored meeting with a qualified gym, a free group training trial, 2 complimentary 3-day subscription cards, endless nutrition/meal planning, IHRSA travel benefits, and hydro massages. Tanning and towel services are optional subscription add-ons. Bed tanning, from what we could gather, can cost about $7 per session or $40 a month.
Different types of memberships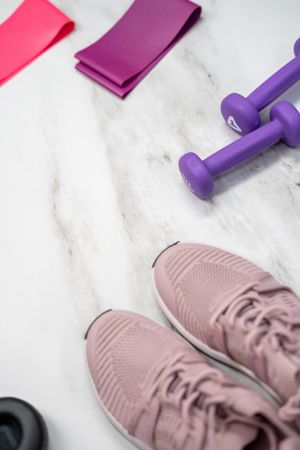 Couple + Family – A subscription made for either the whole family, including kids of the age of 18 or below, or a couple's subscription, made for you and your companion. Kids on a family subscription plan can benefit from the clubs' Teens and Health certification program, where they can find out how to utilize the equipment correctly and get a tailored exercise plan.
Multi-Club– With more than 30 places, the multi-club subscription alternative enables members to utilize all of the clubs with the additions discussed above.
Corporate Wellness – A special price tier developed for corporations with more than 10 workers.
The fitness center facilities provided (differ by place):
Professional athlete training program options
Basketball, volleyball, and racquetball courts
Cardio cinema area
Cardio equipment
Licensed physical fitness trainer access (for an extra charge)
Fast Fit 20 Circuits
HydroMassage beds
The indoor Grass training area
Indoor and outside pool
Kids club with entertainment for kids younger than 13
Outside training space
Personal fitness instructor studio
Rock walls
Saunas
Spa-inspired locker rooms
Women's only exercise rooms
Access to unrestricted group physical fitness classes, like Apex, Aqua Aerobics, Piyo, Hot Yoga, Bodypump, Bodycombat, Barre, Pilates, Yoga, Zumba, Cycling, Les Mills Classes, Aerobics and Kickboxing, among others.
How to save some money
The club lets you try everything out at any of their locations free of charge by registering for a free pass on their main site.
Also, look on coupon sites like Groupon.com before registering as the club has actually offered discounts several times in the past. For example, in the past, they provided a $19 one-month membership with one personal training session – a $100 Value.
It looks like the gym advertises on Valpak.com, a coupon-based business. At the time of this publishing, the club was providing a $29.99 monthly voucher, however, it is uncertain for how long this advertising rate would last.
https://www.thepricer.org/wp-content/uploads/2021/03/onelife-fitness-membership-cost.jpeg
380
610
Alec Pow
https://www.thepricer.org/wp-content/uploads/2023/04/thepricerlogobig.png
Alec Pow
2021-03-03 11:38:25
2022-12-12 08:29:58
Onelife Fitness Membership Cost