Preliminary Title Report Cost
Last Updated on June 29, 2021 | Written by CPA Alec Pow
First Published on June 29, 2021 | Content Reviewed by

CFA Alexander Popivker
A preliminary title report is a legal document obtained after the lawyer clears up any potential issues with ownership of your home and deems it OK to be sold.
You can think of the preliminary title report as a detailed list of all the costs related to buying or selling property. It includes things like settlement fees, title commitments, and insurance policies. It will sometimes be called a settlement statement.
With this document, both buyer and seller are protected. The property is free of any liens that have to be paid at settlement, while the individual acquiring it can buy with peace of mind knowing they're getting what they pay for.
Lawyers and real estate agents alike can benefit from this document, as it will give a clear insight into the property up for sale.
How much does a preliminary title report cost?
On average, a preliminary title report is going to cost anywhere between $25 and $150, depending on who you're working with to obtain it.
The cost of a preliminary title report is usually less than $50 each, according to the information given at Justanswer by one of their known lawyers.
You might also like our articles about the cost of deed transfer, to set up an LLC, or to write a will.
Any additional expenses to consider?
Title reports are a crucial part of your closing process and they come in two forms: a preliminary title report that can be free but doesn't cover everything and the full title report which can be costly. Not paying for the preliminary report will usually mean that you will have to pay for the title insurance.
If you are looking to have your title report filed by a lawyer, know that the preliminary document may be more expensive than just paying filing fees.
Important things to consider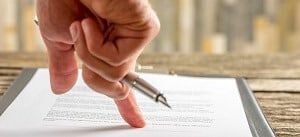 A preliminary title report will be done before the close of escrow. It'll show all ownership information, liens, and encumbrances that may exist on your property as well as covenants, conditions, and restrictions in place for any land parcels involved with this transaction. The status of the parcel is also checked to ensure it's not currently being used by someone else or subject to taxes or pending lawsuits from other parties.
With the help of a trusted real agent and/or lawyer, you can take care of all negotiations for your property sale. They will be able to provide information about closing settlement amounts that are required in order to complete any transaction. These professionals have access to records and evaluations which may be vital in making sure the price is fair for both parties.
When reading a report, it is very important to pay close attention to the owner's name and type of property. You should also look for any easements or CC&Rs that may be in place as well as taxes owed on the land before you file anything with them. If there are discrepancies about who owns what parts of the property then take care of this first so your filing process can go smoothly and without any problems.
Any way to spend less?
Lawyers are a dime-a-dozen these days. It's important that you find the one who is right for your case and has the experience, but don't let the cost scare you away. Remember: cheap isn't always great when it comes to services like this. A good lawyer might help you spend less in the end, by spotting issues that might lead to lawsuits.
There are a number of ways to get this report for free. If you're closing on your next home, talk with the real estate agent and escrow officer in charge before signing anything. You may be able to have an up-to-date title report from them at no cost.
https://www.thepricer.org/wp-content/uploads/2021/06/preliminary-title-report-cost.jpg
380
610
Alec Pow
https://www.thepricer.org/wp-content/uploads/2023/04/thepricerlogobig.png
Alec Pow
2021-06-29 10:39:48
2021-06-29 10:39:48
Preliminary Title Report Cost