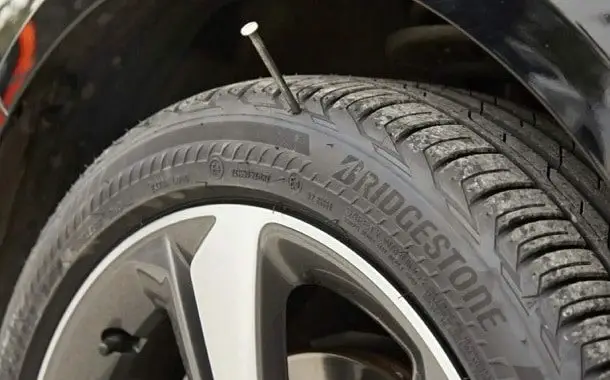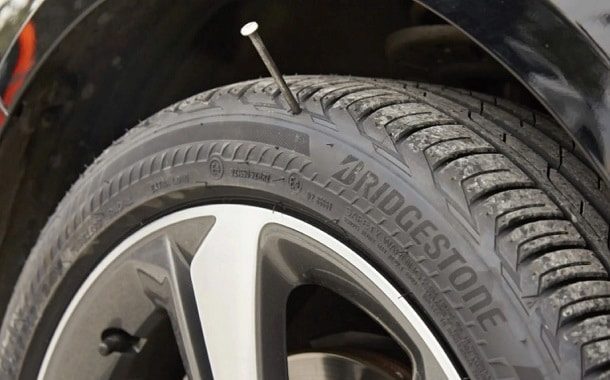 Also known as zero-pressure tires, run-flat tires are developed to support the weight of the automobile for a brief range (50-150 miles, usually at approximately 50-55 miles per hour) after losing air, offering the driver an opportunity to leave the highway and get to a service center without needing to pull over and repair the flat, put on a spare tire or call for help.
Common expenses
Run-flat tires usually have a cost of $150 to $500 per tire for a passenger automobile or about 35%-200% more than normal tires. For instance, for a 2010 BMW 328i sedan, Goodyear has normal tires for $111 to $192 or run-flat tires for $247 or $327. For a 2010 Mini-Cooper S Hardtop with 17″ wheels, Goodyear/Dunlop has normal tires for $146 to $174 or the models with run-flat innovation for $397 to $440 each.
You might also like our articles about the cost of snow tires, tire valve replacement, and tire installation.
Tires usually should be replaced in sets of 2, and most of the professionals suggest doing all 4 at the same time, bringing overall expenses to $300 – $1,000 for 2 run-flat tires or $600-$2,000 for 4.
What should be included in the sale?
The most typical kinds of run-flat tires have extra-strong sidewalls to aid support the automobile if the air gets away from the tire. In addition to enabling the vehicle to be driven to a service center without damage, these run-flat tires supply much better handling after a blowout. Nevertheless, stiff sidewalls offer a more difficult ride and run-flat tires normally weigh more than normal tires; the tread may not wear as long; and blowouts are still possible if the car is driven further than the optimum range (50-150 miles, depending upon the tire) or maximum speed (usually 50-55 miles per hour) after a tire loses air. Some customers also have a problem with the fact that vehicles that are factory-equipped with run-flat tires do not have a spare tire and jack. Edmunds.com offers an introduction of run-flat tires, consisting of the benefits and drawbacks of this system.
A known alternative, the Michelin PAX run-flat tire, has less-rigid sidewalls and depends on a semi-rigid "support ring" inside the tire. A special type of equipment is required to install and dismount PAX tires, making them pretty hard and costly to fix (and it can be tough to get to a store that deals with these systems). Michelin stopped the creation of these tires in 2008. Vehicles that came geared with PAX tires are the 2005-2009 Honday Odyssey Touring designs, 2006-2008 Nissan Mission, 2006-2008 Acura RL, and 2005-2009 Toyota Sienna.
Although run-flat tires are less than 1% of the tire market, a lot of BMWs and Mini-Cooper S designs come factory-equipped with run-flat tires (and have no spare tire or jack).
Extra expenses to consider
It can be tough to know when a run-flat tire has actually lost air, so they will be required to have a tire pressure tracking system (now likewise obligatory basic devices for brand-new vehicles). If the automobile has TPMS (there will be a control panel light), each time a tire is removed for service or replacement, the valve service set (valve core, cap, nut, o-ring) should be changed, at a normal expense of about $5-$10 per wheel. If the pressure sensor will need changing, that can cost $50-$250.
Looking for a run-flat tire
While not as common as basic tires, run-flat tires are readily available at vehicle dealers; tire shops like Firestone or Goodyear; and in-vehicle departments at merchants like Sears.
Run-flat tire makers include Pirelli, Kumho, Goodyear, Firestone, Dunlop, Bridgestone, Michelin, and Yokohama.
https://www.thepricer.org/wp-content/uploads/2020/12/run-flat-tire-cost.jpg
380
610
Alec Pow
https://www.thepricer.org/wp-content/uploads/2023/04/thepricerlogobig.png
Alec Pow
2020-12-07 00:19:40
2020-12-07 00:19:40
Run-Flat Tire Cost