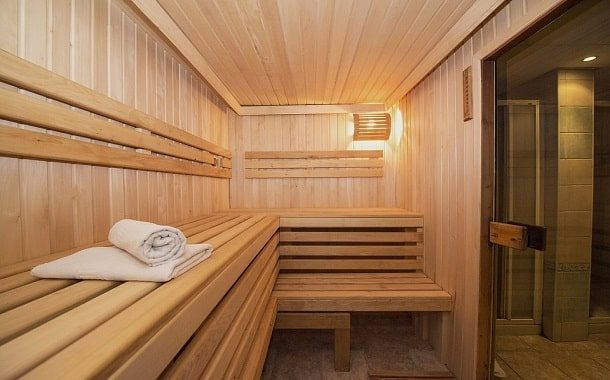 Imagine yourself in the relaxing comforts of your new sauna. You lean back and relax as you feel all your stress melt away while starting to build a light sweat. You start to breathe deeply, feeling refreshed from head-to-toe; it's almost like time slows down so life can just come into perspective for one second before picking up speed again full force. Saunas are proven to help you both in a physical and psychological way. It clears your mind and your body at the same time.
The sauna is a tradition in the Nordic region of Finland that dates back over 1,000 years ago. It has been mimicked similarly by Russia and Japan before being adopted all around the world. The traditional way to use it was going into it after rolling in snow for rejuvenation both physically and mentally. A sauna will either make you feel rejuvenated as if your mind just got hit with an ice bath or relaxed like nothing else can.
Different Types of Saunas
There are a variety of different types of saunas depending on what you're looking for. Some people prefer to install their own as a do-it-yourself project, while others may want the ease and convenience with prebuilt kits that come complete with everything needed for installation. Fiberglass or tile? Hardwood? Everything from a small 2-4 person sauna to a large 10 – 12 person space is available too – it's up to your preference. One thing is certain: whichever type you choose, these relaxing environments provide comfort from head to toe as they rejuvenate both body and mind in just minutes.
You might also like our articles about the cost of an inground pool, an above-the-ground pool, and a Thermospas hot tub.
Most saunas will last for a lifetime, and some can even be dismantled and taken with you when you move.
Indoor Sauna Prices
A sauna can be installed in any room of your house, as long as there is enough space. You could put one in a walk-in closet or basement to make it more convenient and private. A great advantage of an indoor sauna is that you don't need certain weather to use it. All year round, regardless if it's snowy outside or sweltering hot, you can still use the indoor sauna. However, because they are not connected with nature like outdoor ones are – venting has to be taken into account and nearby rooms will require extra protection from heat and moisture.
An average 2-4 person indoor sauna will cost anywhere from $1,500 to $3,000. Labor costs the same as your purchase price for this product (around the same amount). A typical 5-7 person sauna can be purchased at a much higher expense of about $5,000 with labor costing in an approximate range of $2,000 to $4,500.
Outdoor Saunas Prices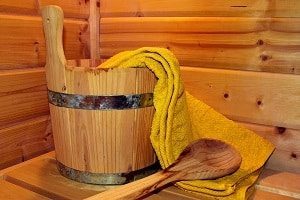 Outdoors sauna buildings are freestanding wood structures, typically made of cedar or redwood. These types of woods resist heat and moisture and that is why they make for great sauna buildings. For those who want to build their own outside spa but don't have any construction experience, a pre-cut kit can save you time and money because it comes with all the materials needed as already assembled parts that just need to be put together. The kit will usually cost around $2,000 – $4,000, while hiring someone just to put together the kit, including any electrical work needed, will cost you an additional $1,000 to $1,500.
Spending the extra money for a custom-built sauna is worth it if you want to be able to customize the interior and/or the exterior of the sauna and if you want to add any additional features. The cost will depend on how much work needs to be done, but a basic 5-7 person sauna will have a price that just starts at $4,000 and only goes up from there. The cost of labor will be similar to the cost of building the sauna itself.
Sauna Accessories
It can be difficult to find a sauna that has everything you need. You will most likely have to purchase items like rocks, a water bucket, and a ladle separately. You will also need to buy a thermometer and a hydrometer. The heater unit will also need to be connected to electricity, which means that you will have to hire a contractor to add the necessary wiring. The price of electrical work will depend on your location.
Running a sauna can be expensive, especially if you're using it constantly. Depending on how often the machine is being used and other factors such as location and size of the unit, running costs for an individual's monthly usage could range from $5 to $40 per month.
https://www.thepricer.org/wp-content/uploads/2021/04/sauna-cost.jpg
380
610
Alec Pow
https://www.thepricer.org/wp-content/uploads/2023/04/thepricerlogobig.png
Alec Pow
2021-04-27 07:42:51
2021-12-10 06:23:46
Sauna Installation Cost