Lawns are among the very first things people will see before entering your house. Keeping it in peak condition is something the majority of people have a difficult time doing. Given that the majority of people have extremely busy lives, a business like Scotts Lawn Service can be really great for you.
You might ask yourself just how much does Scotts Yard Service will cost and what's included in the care plan. These answers together with other typical ones will be addressed inside this article.
Scotts Lawn Service Average Cost
Scotts service is a total lawn care bundle that will do wonders for you. Given that every case is pretty different from the other, Scotts will personalize its service to fit the requirements of your yard. For that reason, there is no exact rate for their service.
You might also like our articles about the cost of lawn painting, yard cleaning services, or french drain installation.
Scotts
lawn service costs
would differ for each home. A client at ConsumerAffairs.com was billed $42 for one lawn service regardless of the size of the lawn. This charge will increase depending upon the amount of work required and the overall size of the lawn where the work will be done. A safe quote will usually be around $50 to $80 per service.
Additions
Scotts lawn care plan consists of everything your lawn might ever require. The service will be custom-made to your requirements.
Overseeding – this will provide an even spread of grass development all around the area. The grass will be picked by you. They have a considerable variety of grass to pick from.
Aeration – this means adding holes to your lawn to ensure the seeds permeate deep in the soil. This will offer the roots a strong grip to the ground to hold up against various types of weather.
Weed Control – It's a reality that no one wants or needs weeds. Scotts weed control formula will certainly prevent these pesky plants from destroying your yard. Weeds like dandelions and other broadleaf weeds will no longer be an issue.
Crab Grass Control – this kind of weed can be rather tough to keep under control. Scotts established a formula specifically made to fight crabgrass. With this formula, crabgrass will be a distant memory.
Bug Control – insects are found practically all over. This formula will certainly exterminate those bothersome pests that do nothing but destroy your yard. Grubs, webworms, and other bugs will definitely have their numbers lowered.
Lawn Food – this will keep everything fertilized and healthy all around the year. You can expect greener yards along with lusher grass thanks to this service.
Other Expenses to Think about
Lawn care service isn't the only thing Scotts can offer you. There are other services the business is able to provide. These services will contribute to the above quote.
Scheduled Service – Scotts offers scheduled upkeep that will be specific to every season. If you go for this service, your lawn will be in great shape throughout the year.
Needed equipment – there are lots of different types of devices that you could buy for maintaining your lawn healthy. Products such as seeders can be utilized to uniformly disperse lawn seeds. Other products such as aeration gadgets will aid the seeds to go deep under the soil.
Lawn Upkeep – Cutting and edging the grass of your yard is almost as crucial as fertilizing it. You can employ pros to do these services for an added cost.
Tree and Hedge Care – If you want to have your trees and hedges cut and fertilized, Scotts has a service for this too.
Purchasing Tips
Stumbling upon the ideal service for your requirements sounds challenging, however, it's much easier than you might think. See Scotts main site and tailor their lawn care plan to your requirements.
You can quickly look for other pros in your location utilizing sites like Home Consultant.
Scotts Lawn Service Expense Factors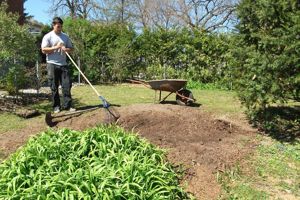 There are a couple of things that can impact Scotts lawn service quotes. These are the factors that can help you determine just how much you will have to pay for their service.
Size of your lawn – The larger your lawn, the higher the expense of the service will be. Larger areas will require more lawn seeds and will need more items such as weed control and fertilizer. This is the most important element.
The type of lawn – Different types of lawns will mean different costs. Bermuda for instance is typically commonly available, which makes it more affordable than Elite Bluegrass. Different strains will require different environmental conditions.
The Location – The distance from your house or facility to the closest Scotts location can impact the cost. If you live near a Scotts establishment, it will be less expensive considering that they will not have to spend all that much on gas in taking their team to you.
The types of additional services – If you want to include other services, this will contribute to your overall costs.
The general condition of your lawn – Whether your lawn is thick and filled with weeds, or dried and nearly dead, this will contribute to the final cost. Other aspects such as the environment will also determine what kind of lawn they will use which in turn can increase or reduce the expense of the service.
Doing It Yourself – if you want to do the entire care plan yourself, this will considerably impact the cost. There are lawn care bundles readily available online and physical shops that you can utilize and follow. Though there will be some devices that you will need if you want to do it yourself.
What Else You Should Know
Not too long ago, TruGreen has actually purchased Scotts Yard Care Business. This makes the 2 significant businesses one huge powerhouse. Both are professionals in lawn care and opting for either will definitely offer you what you need.
There are other businesses out there, like Lawn Doctor and Oasis Turf and Tree that can provide competitive rates for the very same service. You ought to get quotes from numerous businesses, so you can spot which one works best for you.
If you choose to do the lawn care yourself, you will need devices for seeding and for aeration. These are easy to make use of, however, the initial purchase needs to be taken into account price-wise.
If you pick an expert service like Scotts, you will definitely get your money's worth.
https://www.thepricer.org/wp-content/uploads/2021/03/Scotts-Lawn-Service.jpeg
380
610
Alec Pow
https://www.thepricer.org/wp-content/uploads/2023/04/thepricerlogobig.png
Alec Pow
2021-03-23 12:11:43
2022-03-13 22:54:35
Scotts Lawn Service Cost