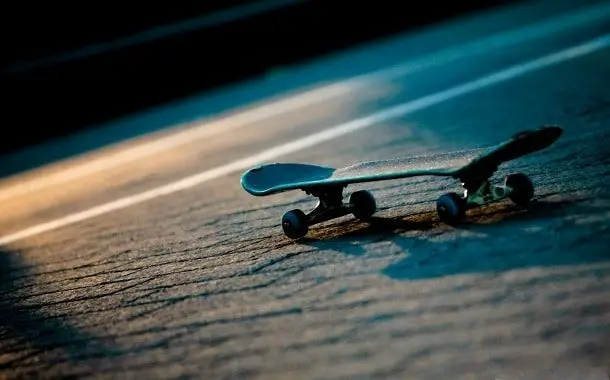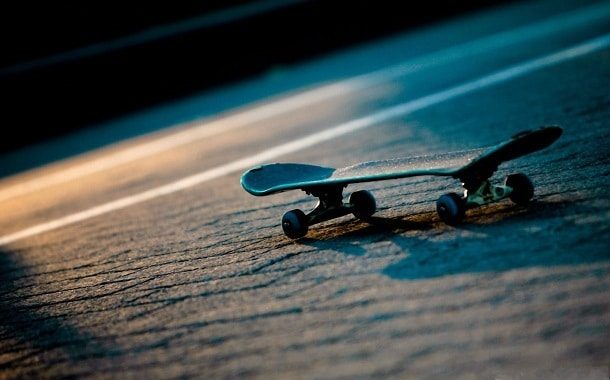 The skateboards' history is a rich one, full of innovation, but also of intrigue. The old types of skateboards were very similar to scooters.
These devices appeared in the early 1900s. The first types had a dent in the deck and in the dent was mounted a rod that had a handlebar at its bottom. This is how they could control the direction. We can say that those skateboards resembled more to our childhood tricycles.
Before going through a skate shop or starting to look online for a skateboard you must have a budget, and depending on that budget you should choose one.
If you are a beginner, always choose a deck with a smaller number, but not too small. Gradually you should choose and try other larger decks. The advantage of a smaller deck is that it's easier, spins faster, and its more helpful to do tricks.
You must decide what do you want it for, because if you just want to scroll with it then you should buy a cheap one. In case you want to put it under tests and try tricks on it, then opt for a professional one, complete, already assembled, or one that it's custom made.
Typical costs:
A complete skateboard usually cost anywhere from $50 to $200.
A custom made skateboard usually costs anywhere from $90 to $500.
Here are some prices for complete skateboards depending on the brand:
What do you need for a custom made skateboard?
Deck
Trucks
Wheels
Bearings
The deck should be chosen depending on the skateboarder's shoes number and height. If you go to a skateboard shop you should know that they also offer consultancy, so before buying something you should listen first.

The trucks are an important aspect of choosing the components. Their width should preferably be equal to the width of the plate or as close as possible.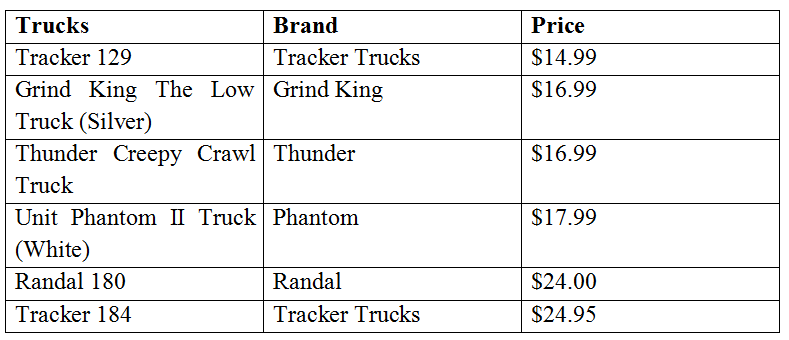 The wheels can be small and large (51-55mm and 56-60mm) and depending on the material they are made of they can be hard or soft. Soft wheels fit easily on ramps, slippery areas, potholes. The hard wheels are recommended for hard asphalt without holes, generally for the urban area. The high ones help for higher speed.
The main principle on choosing the bearings is their quality. It's one of two, either you buy good bearings, which are more expensive, or you buy the cheaper ones, which are less qualitative.

Here are some tips:
Don't choose to buy a board just because it's cool or it looks cool, your safety is above all.
Try to wear at least long pants, because you will fall a lot.
Should the average working Joe buy a skateboard?
The full price of a skateboard isn't one that will affect your budget too much, especially if you don't need a professional one and only plan to use it for fun. Using a skateboard will also enhance your leg muscles. This is why getting a skateboard won't be a bad idea. But sure to always use a helmet and any other means of protecting yourself when riding a skateboard, to be sure you keep yourself away from any danger.
https://www.thepricer.org/wp-content/uploads/2015/09/skateboard-cost.jpg
380
610
Alec Pow
https://www.thepricer.org/wp-content/uploads/2022/01/thePricer.png
Alec Pow
2015-09-21 23:22:58
2020-08-18 15:02:35
Skateboard Cost