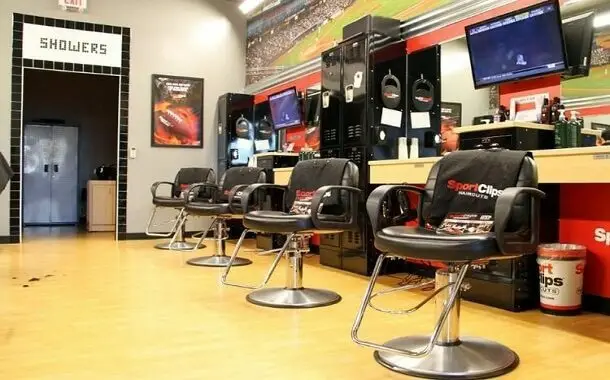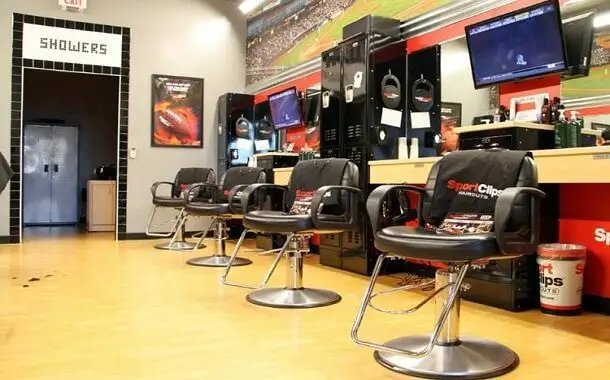 Barbershops are a sure business. As long as people's hair will continue to grow, there will be a job for barbershops and hairdressers. Spending a lot of time at the barber isn't something new. In the 19th century, during the golden era of men's hairdressing, it wasn't uncommon for normal men to hang out and socialize in all-male barbershops, sometimes wasting more time there than women used to waste at the salon.
One of the first inventions that shook the barbershop world were the safety razors. They cut down the time you had to spend at the barber abruptly and made a normal shave into a race occasion, instead of a regular habit.

One of the most memorable times in hair grooming history was the no-shave hippie culture, when a lot of barbershops had to close their doors, as the ones that survived had to make drastic changes in the services and types of hairstyles they offered. Men started to enjoy having longer hair and keeping it shaggier, while the visits to barbers became rare and lasted as little as possible. 
After that, barbershops made entirely for men started to fade and they were replaced by unisex salons, focusing not on socialization but on hair grooming services.

Sport Clips is a barbershop that tries to bring back the glory times of men's barbershops. One of its most important goals is making men feel like home while getting a haircut and pampering. Sport Clips is basically like your own man cave, where they combine great hair grooming services with an exciting sports-themed environment, where guys can watch sports on a flat-screen TV while getting their hair trimmed. When you pay for a haircut at Sport Clips, you get a lot more, a place where men feel like home.
Are You Getting Balder By The Day? Check Out The Cost of Bosley
Sport Clips Services

Along with traditional barbershop haircuts and hair trimming, Sport Clips also offers hot steamed towels, shampoo, massaging, and relaxing treatment. They can also cut, shave or trim your beard. They also offer their services in packages, the best being the MVP service package, that offers a great haircut, tea tree shampoo, hot steamed towel treatment, a scalp massage, and a shoulder and neck massage, great for everyone that needs to relax. The Triple play package will include a haircut, massaging shampoo, and steamed towel and shouldn't take more than 20 minutes to finish.
The Average Price of Sport Clips Haircut
Sport Clips haircuts are priced between $15 and $30. Kids up to 12 years old will have to pay the least, $15 per haircut. At the same time, older men, age 65 or more, will only have to pay $17 for a haircut. The most common haircut they offer is called Precision, which is unisex and is worth $19.

Sport Clips offers a Triple Play package, that consists of a Precision Haircut, along with a Massaging Shampoo and Hot Steam Towel, and costs only $22, which is a steal, considering the price of the Precision Haircut alone. If you have the money, we encourage you to opt for the Super Package MVP, which will include a Precision Haircut, A Scalp Treatment, a Hot Steamed Towel, and a Massaging Shampoo, all of these for $24. If you need additional services, they will cost less, $5 for two other additions, or $10 to three new services added to your package.

A Short Sport Clips History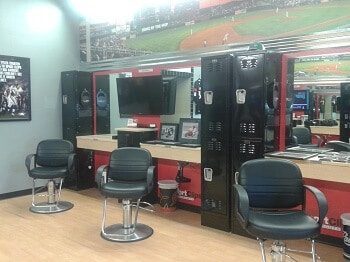 Sport Clips was founded in 1993, in Georgetown, Texas, by Gordon Logan. In present times, Sport Clips is one of the best and most loved men's salons, that offers a combination of old and new barbershop sensations, with massaging chairs all around the salon's shampoo area and a flat-screen TV in the lobby where you can watch the biggest sports events. This business works using appointments, but you can do a walk-in if you're in a hurry and didn't book in advance. With affordable prices and great services, Sport Clips has landed in the top 20 "Fastest-Growing Franchises" in the Entrepreneur magazine and in the top 50 Franchises.
Sport Clips are also known for their charity events. Their charity programs support military troops, being the known "Official Haircutter" of the Veterans of Foreign Wars (VFW), with special prices for veterans. At the same time, they sponsor a few NASCAR drivers, one of the most known being Denny Hamlin. Another program that they sponsor is called "help a Hero" and supports the education of service members through scholarships. They also fund a program that allows military troops to call their families at home while in mission. These programs also make you feel just a little better when you choose them for a haircut.

Should the average working Joe opt for Sport Clips?

There are a lot of reasons to get your haircut at Sport Clips. There are many reasons men have their haircuts at Sport Clips. For once, the prices are really accessible, way below the market average. The most obvious reason why men pick Sport Clips is that they can get a haircut in a place created especially for them. Their barbers are very professional and will give you a great look.
If you're uncomfortable getting a haircut in a unisex salon with women around, then Sport Clips should be your choice, as the vast majority of the clients will be males. When you go to Sport Clips, you're not going just for a haircut; you go for the experience, the man cave feel, the random chatter with other men, the sports, and a lot more. You will see a lot of fathers with their sons, as going to this type of barber with your child can be a great experience.

https://www.thepricer.org/wp-content/uploads/2017/05/sport-clips-salon.jpg
380
610
Alec Pow
https://www.thepricer.org/wp-content/uploads/2023/04/thepricerlogobig.png
Alec Pow
2017-05-26 17:44:56
2023-03-15 09:33:48
Sport Clips Haircut Cost