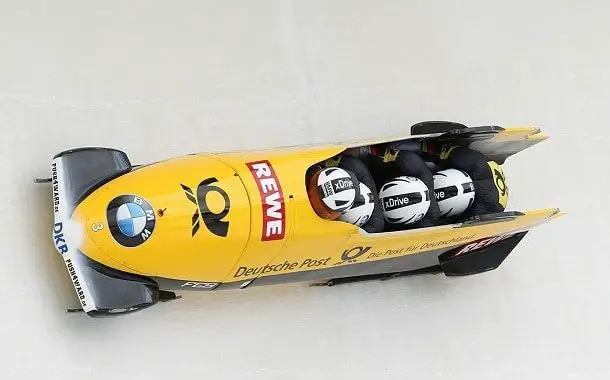 Bobsled is a sled that is utilized in the sport of bobsledding. Also referred to as bobsleighing, bobsledding is among the most well-known winter season sports. This sport is performed in pairs or in groups of 4 utilizing a big, gravity-powered bobsled, which will go downhill following a pre-made track.
Just how much does a bobsled cost?
An Olympic-sized bobsled can cost a minimum of $30,000, however, this cost can be a lot higher as the general design ends up being more complicated. In fact, it was reported that the United States Olympic team's bobsleds at the 2010 Olympic Games were priced at around $50,000. Nevertheless, some websites mentioned that costs can go higher depending upon the structure and fabric of the sled.
Also check out our articles about the cost of skeleton sled racing, bungee jumping, and running with the bulls.
Other sleds, which are not utilized for Olympic races, can be more affordable. If you are simply starting or are trying to find your very first bobsled, then you should be prepared to invest anywhere from $1,500 to $5,000.
On TeamUSA.org, there were a handful of bobsled listings, varying anywhere from $600 to more than $4,000. Truth be told, these were rates for somewhat utilized or reconditioned sleds.
If you only want to experience the adrenaline rush of bobsledding without purchasing your own costly sled, then you might be able to go to a ski resort and experience bobsled rides if they provide these sorts of rides. In Park City, Utah, they provide some bobsled rides for $175 per person, while Lake Placid, another popular location, provides rides for $95 per person.
What are the additional expenses?
Naturally, you can not go bobsledding without getting protective equipment. Therefore, you need to reserve a part of your budget for purchasing a helmet and other safety equipment. Be ready to spend, at a minimum, around $100 to $250 for just standard equipment.
Like any other vehicle, upkeep is a crucial element to think about. For instance, you will need to polish it prior to usage for much better efficiency. This is specifically important if you are riding in competitions.
If you wish to try the sport of bobsledding at a competitive level, you might want to find a trainer or ski resort that can provide bobsledding lessons.
Sadly, you can't just take your bobsled anywhere to ride it. You will have to pass a course to run, and these courses might have fees of their own. If you participate in any kind of competition, you will probably need to pay an entry cost.
If you own a bobsled, you are going to have to ship it to the track in order to utilize it, and this will normally require a trailer of some kind.
Tips to keep in mind
There is quite a risk in bobsledding. You should always use the proper safety gear, including a crash helmet, whenever on the tracks. Injuries and even deaths can happen given that it is a really fast-pace sport. If possible, try to talk to a skilled sledder before getting into the sport.
How can you save some money?
If you just wish to do bobsleighing for fun (and not to participate in any competitions), think about renting a bobsled instead of purchase one. You might also go to a ski resort that offers these kinds of rides.
https://www.thepricer.org/wp-content/uploads/2020/10/bobsled-cost.jpg
380
610
Alec Pow
https://www.thepricer.org/wp-content/uploads/2022/01/thePricer.png
Alec Pow
2020-10-12 12:02:07
2020-10-12 12:02:07
The Cost of a Bobsled