Last Updated on December 4, 2021 | Written by CPA Alec Pow
First Published on December 4, 2021 | Content Reviewed by

CFA Alexander Popivker
Aflac is an insurance company that was founded in the 1950s by three brothers who realized that they could help every American family feel better about life's unpredictability by offering products that cover any emergency situation.
Also in time, this company extended its portfolio from family insurance and now it has to offer personal, business, and corporate insurance plans as well.
How much does Aflac insurance cost per month?
The monthly cost of Aflac insurance is influenced by many factors including the type of policy that you want to sign up for, the applicant, the annual salary, and the deductible. However, the average cost of the majority of the Aflac insurance policies is anywhere between $10 and more than $30 per month.
For example, an applicant who is 55 years old and makes around $75,000 per year would have to pay anywhere between $70 and $100 per month, while an applicant who is 24 years old and makes $30,000 per year would have to pay $30 to $45 per month.
In the table below you will find the price estimates for short-term disability insurance.
| Salary | Monthly Benefit | Ages 18-49 | Ages 50-64 | Ages 65-74 |
| --- | --- | --- | --- | --- |
| $78,000 | $3,500 | $60-$95 | $65-$100 | $78-$120 |
| $60,000 | $3,000 | $50-$80 | $55-$85 | $70-$105 |
| $50,000 | $2,500 | $42-$70 | $45-$70 | $55-$90 |
| $40,000 | $2,000 | $33-$54 | $36-$55 | $45-$70 |
| $30,000 | $1,500 | $25-$40 | $25-$42 | $33-$55 |
| $20,000 | $1,000 | $16-$28 | $18-$28 | $22-$36 |
| $14,000 | $700 | $11-$19 | $12-$21 | $15-$25 |
The #1 selling product for the company is the personal cancer indemnity plan. It protects in the unfortunate situation of cancer, stroke or heart attack. The monthly premium costs are anywhere between $9 and $15 per individual, depending on its age. Also, if there is another applicant added the costs would increase at $10 to $25 per month.
Another product designed to cover the health problems is the personal sickness indemnity plan, which costs anywhere between $8 and $14 per month, per individual, depending on the age of the applicant.
For instance, according to a member of the Disboards.com forum, the monthly costs are around $20 and the policy covers any health problems such as coma or heart attack.
Also, a member of the WhattoExpect.com forum claims that the monthly costs of a policy are around $50.
Depending on the applicant's age, the costs of a hospital protection plan, a plan made to cover the hospitalization expenses, would be anywhere between $10 and $18 per individual, per month.
In case you want the accident indemnity advantage, a policy that pays out-of-pocket costs for an accident, then you will have to pay anywhere between $8 and $15 per month.
Aflac insurance details
Aflac is a great company to turn to if you need help paying medical bills. They offer short-term disability and supplemental plans, which will cover the expenses during times when an individual cannot work due to illness or injury, but it all depends on the policy. Aflac can also act as secondary insurance by picking up unpaid accounts from primary healthcare providers in case their coverage doesn't meet the requirements needed.
You might also like our articles about the cost of SR22 Insurance, Commercial Property Insurance, or Health Insurance.
Also, Aflac has to offer long-term care, cancer indemnity, hospital protection, and disability protection. In case you will have to stay in the hospital, with the indemnity policy the daily, weekly, or monthly cash benefit will be paid. In the situation of an accident, you will have all the expenses with the accident policy reimbursed. The disease-specific policy will cover the costs of any treatments related to the disease.
In case you will be temporarily disabled, expect to make around 5% of your salary per month during this time. For example, if you were to make $65,000 per year, you would get $3,250 per month. Depending on the insurance plan, there may be "per diem" expenses included, which pay a certain sum if you were hospitalized. For instance, you may get around $550 for every night spent in the hospital.
You can obtain an Aflac insurance by contacting an insurance broker or agent that represents Aflac.
If you are a business owner you can offer your employees Aflac insurance by opening a business account with Aflac.
What are the extra costs?
Your monthly costs may increase if you want to add a dental or a certain health policy. But you can also add other people to your insurance plans like your children or your wife.
The monthly premiums will get higher as your deductibles will get lower. The deductible is the sum of money that you have to pay before the insurance comes into operation.
Usually, people who have many health problems when signing up for an Aflac health insurance plan will have to pay more.
Important things to consider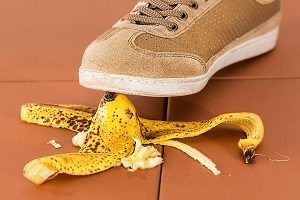 Many people are asking if it is worth it to purchase an Aflac insurance plan. A former Aflac representative stated on an online forum that it all depends on everyone's lifestyle.
Individuals can purchase cancer insurance, dental insurance, accident insurance, life insurance for children, or critical illness insurance, while short-term disability insurance, life insurance for adults, vision insurance, and hospital insurance are sold only through a workplace.
Unless you change your premium in the future it will not increase as you get older.
A medical underwriting process will be required if the medical amounts are more than $3,000.
Your benefits are transferable even if you quit the job.
Actually, the Aflac policies are not funded by employers, but by the employees. They will choose the right plan for them and the costs will be deducted from their salary.
Read the fine print carefully before signing the contract to know all the conditions and exclusions. You will want to know how you can be covered in case of a claim.
How can I save money?
There are employers that offer Aflac insurance packages to their employees. Check if yours does and ask how much will the company pay and how much you have to pay.
If you want to find out how much you would have to pay for insurance talk with an agent.
https://www.thepricer.org/wp-content/uploads/2021/12/aflac-insurance-cost.jpg
380
610
Alec Pow
https://www.thepricer.org/wp-content/uploads/2023/04/thepricerlogobig.png
Alec Pow
2021-12-04 13:04:52
2021-12-04 13:04:52
The Cost of Aflac