The Cost of Golden Globe Tickets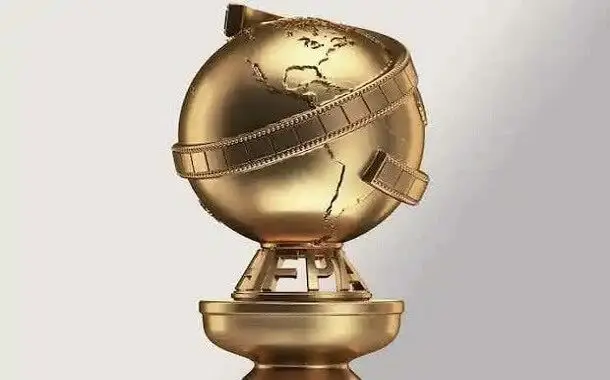 You've surely heard of the Golden Globe Awards, which are the first major movie awards of every year. Most probably, this is the most popular event after the Oscars. Any performer will get tremendous value when winning a Golden Globe Award, so this is surely not something celebrities would want to ignore.
The setting of the Golden Globe Awards is very intimate and will usually be smaller than the Oscars or the Primetime Emmy Awards. It takes place at the Beverly Hilton Hotel. Although it isn't the most watched awards show in the US, it is still considered the favorite awards show by celebrities, mostly due to its very exclusive format and relaxed setting. The ceremony has become more and more exclusive over the years, so the tickets are harder and harder to obtain. Usually, the formal ceremony will be preceded by a dinner.
Although a lot of people want to see these awards as close as possible, for most, their TV sets will be the closest they would ever get to the events. Of course, it would be a whole lot more fun to just be there in person at the awards ceremony.
But before daydreaming about having a drink at a Golden Globes round table and talking with stars like Ryan Reynolds through commercial breaks, let's see if this is at least possible or not. It turns out that it will be pretty hard to get your hands on a ticket at the Golden Globes. It will be almost impossible for you to attend the actual ceremony if you haven't starred in any TV series or movie destined to be nominated on Dec. 12, because the show is technically by invitation only.
The Golden Globe participants can mingle at will, which makes the event feel more like a party. This is why it is also the only award ceremony that won't hire seat fillers. This event will always feel full even without the extras. The show wants to give out a casual vibe for all attendees, as it was decided by the Hollywood Foreign Press Association a very long time ago. The organizers don't have to worry about some seats being empty when the show comes back to live after commercials, because the rightful owner is probably checking out the bar or talking to a celebrity somewhere. bar.
You might also like our articles on how much it costs to attend the Oscars, Grammy, or MET Gala.
But you are reading this article on ThePricer, so you must know that we didn't stop here with our research! Although the organizers will want you to think that only celebrities get to be a part of the Golden Globe Awards ceremonies, it is still possible to get your hands on a ticket, provided that you start looking as soon as possible and you have the right approach for this endeavor.
Keep in mind that the prices might be pretty steep. We're talking about upwards of $1,500, with some brokers charging over $22,000 for a more complex package. Although generally, you might be able to get a ticket for around $2,500. Considering that the seats are pretty limited, you shouldn't waste any time and try to get a seat before they are all sold out.
So what are your alternatives?
First off, if you consider using services like FindTicketsFast, you should know that we did give this a shot, but to no real success. None of the online ticket booking websites had seats for the Golden Globes. So where else should you look?
eBay and other auction websites
The first thing you should remember is to make sure that you're getting genuine tickets and that you will be able to use them to get inside. You will also have to make sure you have a decent amount of money ready because these auctions will most likely attract the attention of a lot of bidders and bidding wars are very common in the case of tickets to big events.
Ticket Brokers
There are quite a few ticket brokers online known to provide tickets to all kinds of exclusivist events. Keep in mind that the internet is also full of scammers, so you should make sure that the broker you're buying from is the real deal and that the tickets you receive are authentic. The first thing you should do before spending a big amount of money online is to check out whether the seller is genuine and most importantly, what is his online reputation. It's very important to stay safe because you really don't want to spend a big amount of money just to get duped and also miss the event.
Full packages from brokers
Some ticket brokers are able to provide a full package, including full red carpet access, dinner, the awards show, and even the chance of getting seated with celebrities, but this type of access will surely be far from cheap. For example, Cornucopia Events has a very limited number of tickets available, which include everything from red carpet access to the dinner and awards show, as well as a seat at a table packed with celebrities. These packages are around $22,000 per person.
Can't get your hands on a ticket? Just book a package at the Beverly Hilton
You might come to realize that for one reason or another, you can't get a seat inside the Beverly Hilton on the day of the big event. Is there anything you can still do to see the stars on the red carpet? If watching the show at home in your pajamas sounds really bad and you have enough money to afford to splurge, try booking a package at the Beverly Hilton on the weekend of the event. These packages usually come with access to after-parties held in and around the hotel, and in some instances, even bleacher seat access.
Although bleacher seats won't get you inside the event, they will, at least, help you see the celebrities you love in person, while they arrive at the event. If you opt for this alternative, make sure you get a package from the Beverly Hilton Hotel that includes not only room bookings but also Bleacher Seats access. These are the seats placed in front of the Beverly Hilton Hotel during the event. Only guests will be allowed to sit there. E! News talks in an article about the weekend packages at the Beverly Hilton Hotel, which they say would cost about $2,599. Keep in mind that these packages are very limited as well.
Are you only interested in the after-parties?
It might sound easier to get your hands on Golden Globe after-party tickets, but these won't be easy to find or cheap. This is why it is always better to just go with a reputable ticket provider. One with great reviews is VIP Concierge. They offer access to after-parties on the weekend of the event, where you can meet and even have a drink with your favorite celebrities.
https://www.thepricer.org/wp-content/uploads/2022/10/golden-globes-award.jpg
380
610
Alec Pow
https://www.thepricer.org/wp-content/uploads/2023/04/thepricerlogobig.png
Alec Pow
2022-10-05 12:49:42
2022-12-12 00:08:48
The Cost of Golden Globe Tickets