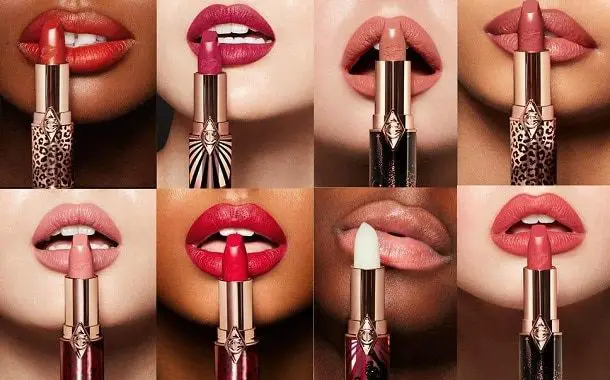 Ballpark Price quote: $5 to $10 for pharmacy brand names; $20 to $35+ for designer brand names.
Among the most convenient – and maybe most cost-efficient – methods to upgrade your looks is to purchase a brand-new lipstick shade. For a very small financial investment, you will have something that you can use over and over again and it can truly serve to brighten your face.
A Simple Upgrade
If you can't manage to spend lavishly on brand-new clothing and shoes for this season but are still interesting in getting a remake for your wardrobe, try out one of the newest lipstick colors. Just changing the shade you choose to keep up with the current makeup trends can be a fantastic way to feel like a new person.
Even better, a few of the lipsticks available for sale today are so cost-effective that you can get a couple of different shades and brands and try them on, depending on your general mood and your plans for each day. In al honesty, lots of writers have actually dedicated a great deal of writing to the fact that when the economy is bad and women need to cut down on other purchases, lipstick sales have usually increased, considering that this little product can provide the consumer an instantaneous lift in confidence without the expense threatening to hit the budget too hard.
The Low-High Range
Before you purchase a brand-new lipstick, it can be practical to know the average cost, seeing that there is a broad range in terms of what you can pay for this particular beauty item. It comes down to 2 fundamental classifications: drug-store brand names, which are cheaper, and designer lines, which charge more for their items. Lots of women would easily argue that they aren't sure if the lower end products are just as great, or if the higher-priced lipsticks deserve the additional expenditure. The niche experts say it's more of an individual choice and that it depends on each person's expectations.
On the low end of the spectrum, a few of the most at hand lipsticks you can get are stacked on the racks of most of the supermarkets, drug stores, and lower-end specialized cosmetic shops. They can be found in a range of colors and can typically be bought for about the cost of a sandwich or pizza. On the higher end of the price range, you can find lots of expensive cosmetic line lipsticks packaged in high-end cases and costing anywhere between 3 and 10 times the rate of their drug store competitors.
Also read our articles about the cost of manicures, perfect ankle boots, and Hermes scarves.
A few years back ABC's Good Morning America informally put various makeup cost points the test to see if ladies might notice the distinction in brand names. To this end, volunteers had half of their face expertly made up with the high-end cosmetics, while the other half had drug store brand names added to it. This was a test between a $22 lipstick and a $2 lipstick. Regardless of the large cost differences, the women were equally split on what they preferred, which just goes to show that high cost isn't always the better alternative.
Why Splurge?
While you might have the ability to find a big pool of economical lipsticks that you like, you might still choose to spend lavishly on the designer alternative. If so, you are definitely not alone. Lots of women feel it is worth the additional money to get a product from the cosmetic counter in a high-end shop. There can be a number of reasons for this choice. First off, cosmetic counters typically allow you to try out the color before you have to commit. Considering that what you see on television and how it will look on your face usually are not the very same, this can save you some bad lipstick experiences. Furthermore, cosmetic counters generally have makeup artists working at them that can advise on different shades that will work best with your lip texture and coloring. Lastly, a few of the more pricey brand names do tend to stay on your lips much better and keep them more conditioned. However, this is not a given truth. There are a lot of examples of affordable lipsticks that last for a full day and keep your lips moist, while a few of the designer brand names might wear away immediately. So you might need to experiment to find the best consistency and guarantee it will do the job.
Questionable Active ingredients
No matter how much you spend, when you think of lipstick, you most likely take into consideration the color and how moisturizing it feels. However in reality, in the last few years, there has been some attention concentrating on what your lipstick is really made from. Some very widely circulating reports have actually called attention to the reality that lead, crushed beetle shells, and even cow brain tissue is included in a few of the popular lipstick formulas you can currently get from the market. According to the United States FDA, the lead quantities are very small, the brain tissue is no longer real and beetle shells are rather safe. All in all, the reports state that the majority of lipsticks available today are actually really safe. If you are worried about this, however, you can find a great number of natural or environmentally friendly alternative lipsticks.
Putting the Color to the Test
If you aren't sure what color to go for, some specialists recommend trusting that Mother Nature knows you the best and for that reason, staying with a color that is rather closer to your natural shade, just a bit deeper or more improved will do wonders. When shopping in a drug shop where the lipstick is sealed, your best bet is if there is a color example on the lipstick cover, to hold this up to your face in a mirror, where the most natural light shines in. See yourself in the mirror to see how it works for you, or even better, ask a good friend for an opinion.
What to Go for
In addition to the vast array of colors you can discover when talking about lipsticks and the different cost points, the finish you go for can also give you a range of options. Here are a few of the popular formulas you can get your hands on:
Matte Lipstick
This lipstick is abundant with pigment, which makes it an excellent option for darker tones. It also deflects the light and has more staying power than a few of the shinier alternatives, which means that you do not have to touch it up a lot throughout the day. Nevertheless, if your lips are older or really dry, this might not be the very best alternative to go for.
Cream Lipstick
This lipstick is a bit creamier than a matte due to the fact that it includes more wax. This allows it to go on well however it can also make lips feel rather dry.
Frost or Shimmer Lipstick
This lipstick includes pearl, mica, or silica particles, which reflect the light and provide a shimmery shine that can be suitable during the night.
Lip Gloss
Lip gloss is a lipstick that is heavy with oil and frequently includes tastes and aromas too, making it attract a more youthful audience. This item generally gives a transparent look with great deals of shine. It goes away extremely fast, but it will make your lips feel fantastic each time you reapply.
Long-Wearing Lipstick
This typically is available in 2 parts: a base formula that contains the color and a cover gloss. Usually, you use the base initially and allow it to dry, then make use of the gloss to seal in the outcomes and aid them to last for a longer period of time. While this might seem like an appealing alternative to keep your lipstick on all day, the formula can be really drying and might not work for every skin type.
Lip Plumping Lipstick
This consists of active ingredients developed to irritate your lips and make them swell. While this seems like an odd type of product, the results can be similar to getting collagen injections for fuller, pouty lips. You can find lipsticks that contain lip plumping ingredients right in the formula so you just need to make use of one item, or you can purchase a lip plumping gloss that you can use on top of whatever lipstick color you opt for.
Application Matters
In addition to choosing the ideal color and formula lipstick to work best with your complexion and your expectations, how you use the lipstick can also add to the final result you get. For example, outlining your lips with a nude liner can aid to offer you a really polished appearance, while filling out your lips with a darker liner shade can in fact tone down an intense color lipstick. Utilizing a lipstick brush rather than using straight from a lipstick tube, can also help change the finished appearance. The brush provides you with more control and can aid you to avoid going outside your natural lip lines. Finally, if you have dry lips or lips that are creased or lined, think about utilizing a lip primer to have a clean slate before you use the lipstick.
How Much Will it Cost
The great part of lipstick is that no matter what your spending plan is, there surely are some choices that you should afford to purchase. If you don't have a problem with drug store quality items, that include brand names like Rimmel, Loreal, Clairol, and Maybelline, just to name a few, there's no reason not to get them from there.
Most of the lipstick alternatives you can find in this area won't cost more than $5 to $10. In this price range, there are a lot of great quality lipsticks in excellent colors with results that most women tend to really like. (You can also get your hands on a couple of stylish lipsticks costing just $1 or $2 each and some higher-end drug store purchases that might be as much as $15).
When talking about department brand names, there are many better alternatives that you can find in the $20 to $35 price range, which is what a lot of women want to pay for these products. There are also lots of other high-end alternatives with very interesting results that can cost as high as $100.
The bottom line is that you can end up spending anywhere from $1 to $100 on a lipstick, however, most of them have prices anywhere between $5 and $35, no matter where you go shopping or what you purchase.
Trying to find a Deal
If you like replacing your lipstick as frequently as you change your t-shirt, but you can't afford to invest too much on many different lipsticks, you can also become a regular at your closest dollar or bargain shop, where last year's color might be your perfect choice. You may also go shopping at the clearance bin at your preferred discount houses and drug stores. Considering that lots of over the counter lipstick companies change their colors frequently, the discontinued items go on sale. This can allow you to get a $5 or $10 lipstick for substantially less. The only catch is that if you get your hands on something you like, you might not be able to get it ever again. For that reason, if possible, purchase more than one product when you can afford to do so.
The Most Lavish Purchase
On a final note, if you have ever asked yourself what it would feel like to purchase makeup without even asking for the price, let's talk about the most lavish lipstick that cash can get you. One awesome lipstick readily available through Guerlain is enclosed in a package of 18 gold encrusted with 199 diamonds. The cost of this high-end product is $62,000. Now that's one lipstick that should make your lips shine.
https://www.thepricer.org/wp-content/uploads/2020/09/lipstick-cost..jpg
380
610
Alec Pow
https://www.thepricer.org/wp-content/uploads/2023/04/thepricerlogobig.png
Alec Pow
2020-09-28 08:31:41
2022-03-18 17:55:19
The Cost of Lipstick