The Cost of Tickets To The Oscars
You can't enjoy Hollywood's most important night between stars without spending like a star. And even if you have the money, sometimes the stars won't align and you won't get your hands on that very important invitation.
The Oscars are known as one of the most star-filled but also the most exclusive parties of the year. This means that if you're not a world-renowned celebrity, you will have to be prepared to jump some hoops and spend some wallet stretching money for all the glamour and glitz that come with having Oscars tickets.
How Much Does It Cost to Attend The Oscars?
The first step, and a very important one as well, will be to get invited to the show. As you might expect, attending the Oscars will be a little harder than simply buying a ticket online. You won't find any seats in the Dolby Theatre for that particular night available to the public because all of the ones that are sold will be picked up almost immediately by different studios. People that have the necessary connections will usually be able to find a seat for anywhere between $150 and $800, depending on the seat's position.
The best seats will, of course, go to presenters, nominees, and some important invited guests, with most of the ones that are left going directly to Hollywood studios. Out of those, the ones at Mezzanine 1, Parterre, and Orchestra will be priced at $750, the ones at Mezzanine 2 will be priced at $375, and the ones in the nosebleed section will be sold for $150.
You might also like our articles on the cost of tickets to the Grammy, BET Awards, or Ellen Show.
If you don't find a way to buy your own ticket, you will only have three other ways in which you would be able to attend the ceremony as a non-celebrity:
Find either a celebrity or someone that has bought tickets willing to invite you as a guest.
Participate in different promotions and radio contests that have Oscar tickets as a prize.
Use the Seatfiller website to apply for and then attend the gala as a seat filler. You should know that as a seat filler, you won't occupy a seat for the entire event. Instead, anytime a celebrity or another attendee will need to leave for any reason, you will take their place so that the room doesn't look empty when the camera films the audience.
Additional Expenses To Prepare For
Securing the tickets to the Oscars isn't where the hard work stops and you can relax. You will then have to make sure you look the best for the event. As you surely know, there will only be impeccable people and couture dresses on the red carpet so you can't really stand out in a good way unless you throw everything you can at your looks and turn yourself into a shocking presence.
Stylists for a single outfit will charge anywhere between $500 and $3,500, if not more. You will also have to spend anywhere between $100 and $250 on the hair and professional makeup won't be cheaper than $700.
And as you surely understand, setting foot on the red carpet from a taxi or an Uber isn't what you'd want if you want to make a powerful entrance. This means that you will have to get a limo at least for the ride to the event, and this means another $150 to $500 per hour.
These are just some of the expenses you will have to consider when attending the event, but just these will add up to around $10,000, if not more.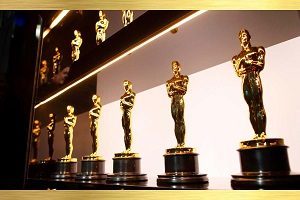 So if you really want to see the Academy Awards live and don't want to spend a lot of money, you should try being famous! Famous people, although rich, will spend a lot less than normal people to attend the same event. Their tickets to the Oscars will be paid for by the studio, the hair and makeup will usually be part of a deal, and jewelers and designers will fight for a chance to give them clothing to wear on the red carpet.
All you'll have to do to get all of these freebies will usually be to tell whoever is interviewing you where you got the clothes from and who made your hair look that great.
If you want to be next to the red carpet without actually getting inside for the ceremony, then you can try your luck on Oscars.org. They have a lottery system where people can register for free Oscars tickets and 700 names will be drawn. The lucky people will be able to sit in the bleachers that line the red carpet. Keep in mind that you will only be close to the red carpet, and never inside at the event.
Tickets for an after-Oscars Party
If you're not interested in the gala itself but still want to be around celebrities at an after-Oscar party, then there are brokers that sell these kinds of tickets as well. Vip Concierge, for example, was selling tickets to the Vanity Fair's Oscar party for around $25,000, according to some online sources.
Although expensive, it is said that these tickets are sold-out months before the date of the Oscars, so if you really want to go to such a party, then you shouldn't spend too much time thinking about it.
These parties are known to feature a lot of celebrities all dressed up and ready to party. You might even be lucky enough and see some of them loosen up and who knows? maybe you can even make some cool friends that might be able to invite you as a guest to the next year's Oscars.
What You Should Expect From an Oscars Party
No names have ever been guaranteed as attending any of the Oscar parties. Celebrities often go from one party to another so if you're stalking a particular star, there's no real way of knowing the party they will go to so you can follow. What they can guarantee instead, is that the party will be packed with popular names, a ton of food, and bottomless drinks. As most stars will be very hungry when they get to the party, there will always be an abundance of food cooked by some world-renowned cooks.
Advertisers will spend hundreds of dollars to advertise each party so you know for sure that they won't spare any expense when it comes to food, drinks, and the general ambiance. Although you won't have any guarantee that a particular star will attend the party you're going to, in the past, stars like Matt Damon, Scarlett Johansson, Sofia Vergara, Katy Perry, Mariah Carey, Jimmy Kimmel, Jennifer Aniston, Orlando Bloom, Justin Timberlake, Emma Stone, and others, were not only seen at the after-parties but have even taken pictures with the guests.
https://www.thepricer.org/wp-content/uploads/2022/04/oscar-attendance.jpg
380
610
Alec Pow
https://www.thepricer.org/wp-content/uploads/2023/04/thepricerlogobig.png
Alec Pow
2022-04-12 06:50:01
2022-04-08 22:00:04
The Cost of Tickets To The Oscars