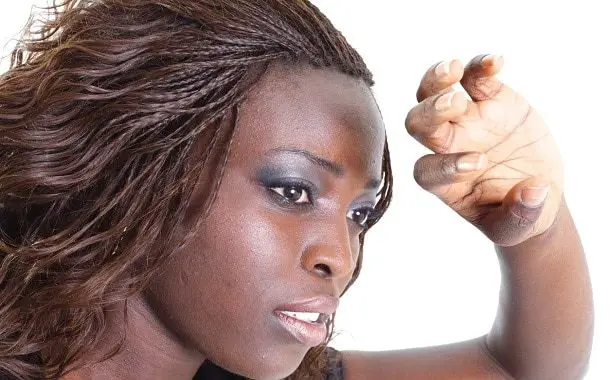 Our hair is among the things that can be styled in a number of ways. Whether your hair is longer or shorter, you can do anything with it. Among the most popular hairstyles for any hair type and length are tree braids. For those who are not all that familiar with the name, tree braids are hair extensions with tiny, tight braids that will add to your hair's volume and length to your existing style. They are used mainly by African Americans and are still extremely in fashion today.
As already noted, tree braids can be done on any kind of hair, however, they work best if your hair is naturally thick and curly similar to the natural hair of African Americans. If you wish to get this sort of style for your hair, hair salons the best choice for you. But just to be clear, how much will tree braids cost?
Typical Price of Tree Braids
The general cost of tree braids is about $170, with usual fees between $50 and $325. The tree braids' final cost depends considerably on the required number of braids, the technique of hair braiding, and the hairdresser getting the job done. A partly done tree braided hair can range from $50 to $100, while a completely braided hairstyle is more pricey, costing about $200 to $325. Additionally, the tree braids price will also depend upon the salon and whether the consumer is a child or a grownup.
Tree braids take 4 to 5 hours or more to be done, depending upon the type and length of hair. When finished, they normally last 8 to 10 weeks before you would need to get a re-braiding session. So, let's have a look at the costs provided by a couple of beauty parlors.
The rate of tree braids at one hair salon in New York City will start at $30, which is the cost of smaller tree braids. Tree braids with a cornrow design are, at the very least, $275, while the most pricey choice is the tree braids micro singles at $900.
Based in Kansas, Missouri, another very popular hair salon provides regular tree braids and cornrow tree braids at $90 for kids of around 8 years old and just around $120 for grownups. Another beauty salon in this city will charge you $150 to $200 for tree braids.
Boston, Massachusetts, and Fayetteville, North Carolina there are a few salons under the same company name, called Nana's Hairbraiding Salon, that have a large range of tree braid choices. It provides 2 kinds of tree intertwining designs: cornrows and single laces. Tree braid cornrows are available in 11 sizes, and the cost will differ from $165 to $265, with tree braid cornrow size 1 as the most inexpensive. On the other hand, the single laces have 8 sizes, having a rate range of $185 to $255. Nevertheless, you need to pay an extra $15 for the hair shampoo and deep conditioning service or a hot oil treatment.
Other Hair Salon Prices
A beauty parlor operating in Portsmouth, Virginia provides tree braid cornrow hairstyles at the price of $170 to $210. The rate gets more pricey if you wish to have individual tree braids, varying from $190 to $280. Costs can still differ based upon the client's actual hair type.
You can also read our articles on the cost of cornrows, Balayage, and hair extensions.
A hair salon with professional stylists in Kennesaw, Georgia advertises a tree braiding service that costs around $180. Nevertheless, the beauty parlor doesnàt have the option of getting a cornrow hairstyle. It just offers a crochet weaving tree braiding.
Additional Expenses
Although the costs above are somewhat different from one salon to another, they offer you a general idea of just how much you will have to set aside for your tree braid session. Aside from the normal tree braids cost, there are extra expenses that you will have to keep in mind. Let's go through them:
Hair extensions. These have different costs. Whether the extensions are made from natural human hair or artificial hair strands, you should be ready to pay around $7 to $15 if you're an adult and just around $7 for kids. However, if possible, you can bring your own hair extensions and save a great deal on those costs.
Tipping. If you are having tree braids at a beauty parlor, the hairdresser will be waiting to be tipped after finishing their work. Although it isn't an obligation in the United States, most hairstylists say that the typical tip for barbers and hairstylists is around 10 to 20 percent of the overall service expense. The thing you should remember is that a 10 percent tip automatically means that the client isn't that delighted with the service they received, 15 percent is relatively appropriate, while 20 percent is for a job well done.
Aspects Affecting The Tree Braids Cost
Here are a few aspects that will greatly affect the final price of tree braids:
Door to door time. To guarantee the quality of tree braids, it is best to have them done by an expert hairstylist. If you are doing them by yourself, it might take you several hours more to finish them. Tree braid experts can do the braids within 3 to 5 hours, however, they can take more time if they notice the hair to be challenging to handle. As such, a longer time implies a bigger final price.
Experience. Obviously, hairdressers, who are extremely experienced and skilled on tree braids, usually charge more than beginners or less skilled stylists do. However, it's not always so. There might be novices who have remarkable abilities but will only ask for a fraction of the fee a well-known stylist might charge. That's why you have to look and ask around to find someone that has acceptable fees but does a great job.
Styling. Tree braids are available in many different styles. The more complex tree braid design you pick, the more pricey the expense can be. The styling is at the same time impacted by the kind of hair extensions you choose. Artificial extensions have many limitations, so complicated styling can be tough to do. If possible, use a tree braid design that does not limit your choices.
Hair Extension Type. The last factor we want to talk about is the hair extension type. As weàve ready detailed above, there are 2 kinds of hair extensions, which are human hair and artificial hair, but what you should also know is that they will also feature different prices? Well, human hair strands are more pricey than artificial hair extensions due to the fact that the first is stronger and can be styled without too many limitations. You can purchase an artificial extension with the color and texture of your choice, however, it is hard to try many styles on it. You can't curl, heat, or straighten it.
https://www.thepricer.org/wp-content/uploads/2020/09/tree-braids-straight-hair-cost.jpg
380
610
Alec Pow
https://www.thepricer.org/wp-content/uploads/2023/04/thepricerlogobig.png
Alec Pow
2020-09-10 09:19:17
2020-09-10 09:19:17
The Cost of Tree Braids