TITLE Boxing Club Membership Cost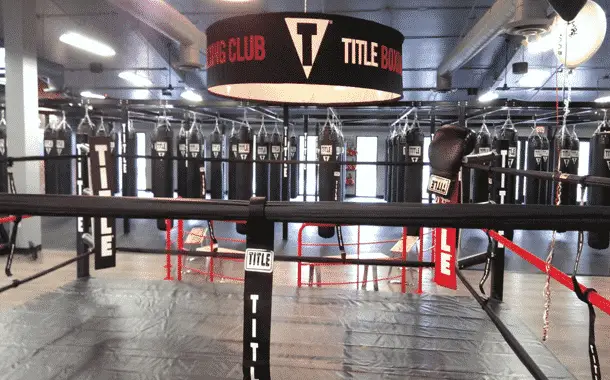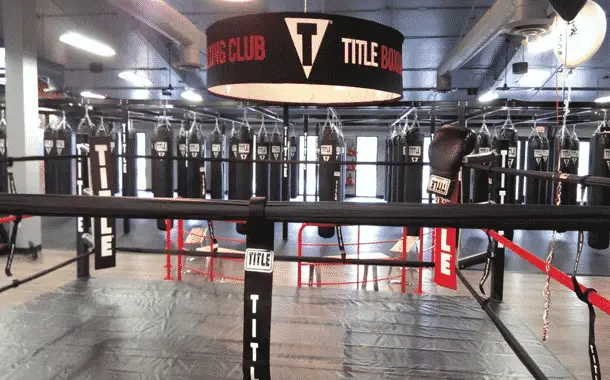 In the TITLE Boxing Club, clients aim to burn 1,000 calories per hour-long class. The training is based on boxing and kickboxing combinations on a 100-pound bag for an hour of high-intensity workout routines that challenge members at every fitness level in order to obtain maximum workout results.
The gym provides a setting for training classes where participants can engage in almost real fighting without any fear of getting hurt – as there is no actual "fighting" allowed inside. The motto of this club is "fitness over fighting" emphasizing on using your anger to train yourself instead of recklessly fighting.
With locations all over the country, you can find a class or trainer to suit your needs for fast results. So if you want to join one of the many TITLE clubs in the country, this article should give you a pretty good understanding of the TITLE boxing club membership cost so you know exactly what you're getting into when signing up.
Just how much does a TITLE boxing club monthly membership cost?
The TITLE Boxing Club prices are affordable and depend on the membership plan you choose, your location, the facility you want to join, as well as how many people are joining with you, and which area(s) you want access to. For example, a one-time fee ranges from $99-$250 while monthly dues can range anywhere between $59-$120+ depending on the contract you're committing to – an annual contract versus a month-to-month commitment respectively.
You might also like our articles about the cost of membership at the Quick Weightloss Center, the Farrell's Extreme Bodyshaping Gym, or The One Life Fitness Gym.
We've broken down the TITLE boxing membership fees in our table below to help you estimate what it will cost, but these numbers may vary depending on your location, so make sure to do your due diligence before joining.
Type of Membership
Description
Average Price
CLUB Card
– Only valid at your home location
– Month-to-month with no contract
– $99 to $250 enrollment fee
– $89 to $139 per month
TITLE Card
– Requires an annual commitment
– Some locations may include upgradable washable gloves, hand wraps and a bag ($100 value)
– $99 enrollment fee
– $59 to $110 per month
Punch Cards
– 10 punches for 10 sessions
– $250~ for 10 classes
– $150~ for 5 classes
Since each location is owned by an individual franchisee, they are limited to what they can charge as a minimum rate. The TITLE boxing club cannot offer anything lower than $59 per month and the Annual Title Card costs $99 on average. However, one Yelp reviewer claims he paid way less than that amount for his gym membership at Ahwatukee in Phoenix Arizona with monthly dues of just under $89.
Details on the TITLE boxing club membership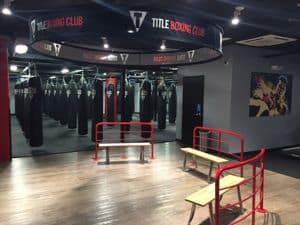 The club offers boxing fitness classes, including Power Hour. This class teaches members to wrap their hands and figure out the basics of punching and some important boxing techniques before working on a punching bag for 15 minutes. The next 30 minutes will consist of three-minute rounds with one-minute breaks in between each round – these are high-intensity training sessions meant to get your heart pumping. In addition, at this club, you can also find cardio workouts and toning exercises as well as personal trainer sessions if desired. Each class will start with warm-up exercises and light runs and you will use the last 15 minutes for abdominal exercises, to strengthen your core.
Classes are taught in a variety of locations. All TITLE boxing club locations will have showers, restrooms, and cubbyholes for belongings storage while working out. Some class times vary depending on location but all sessions take place during morning or evening hours with limited weekend availability when possible.
Are there any extra costs to prepare for?
Boxing gloves and hand tape are provided free during your first class.
During the succeeding classes, you can buy them at the performance center for a discounted price of $30 to $100, and $5.99 respectively. They also offer private personal training sessions to increase intensity levels if desired for an additional fee.
Important tips to remember
The club offers a money-back guarantee if members do not get the results they want using the gym three times a week for three months. After their first workout, all newbies are required to bring boxing hand tape and gloves as well as wear sweat-wicking clothes in order to have fun and maximize weight loss benefits.
Is there any way to reduce the TITLE boxing club prices?
Clubs around the United States do advertise on websites like Groupon.com. Before joining be sure to check coupon websites to save up to 70%. For example, TITLE Club did have a $40 monthly membership option for new customers in the past, advertised on such websites. If unsure about your decision and want one free trial class first, consider asking them if there are any deals available that will allow you try it out ahead of time without paying anything. If you get such a trial, you will most likely have to buy your own tape and bring your own gloves.
The best way to save money on your month-to-month membership is by committing for a year. By doing so, you can drop the TITLE boxing club fees down to just over half the normal price. If promotions ever come up, be sure not to miss them as they are fantastic ways of saving even more money while registering.
If you don't want to have to travel to the gym to take advantage of these services, then TITLE on demand might be what you need. This is their app and it enables you to try at-home boxing workouts.
Guest Pass and Free Boxing Classes Information
There are some websites that advertise the 7-day free trial offered by Title Boxing Club. It's important to keep in mind that although this promotion is real, it is only available for At-Home Boxing Workouts provided by the TITLE on demand app.
Class Size Reduction
Having contagious diseases in mind, the TITLE Boxing Club will reduce the maximum number of participants that will be accepted in each class. This is designed to reduce any risk of transmission, while also giving members enough space to be able to take the six feet social distance.
Want to know what boxing is about before going to the TITLE gym? Check out this introductory Youtube video:

TITLE Boxing Club FAQs
How much are initiation fees at the TITLE boxing club?
Expect an initiation fee that would start at about $99 per person.
How much is Title Boxing a month?
The cheaper option will be a monthly plan under a 12-month agreement contract, which is priced at $69. If you don't want to sign a contract, then a month-to-month membership will cost $89.
How much are the Title Boxing memberships?
Depending on the membership you go for, the fees will vary. Depending on the actual TITLE Boxing Club location you go to and the particular membership plan you go for, you will spend around $99 in enrolment fees and $89 per month until cancelation. Contact the facility you want to join to get the exact prices.
How much are individual classes at Title Boxing Club?
Expect a single class to start at around $20 per individual.
https://www.thepricer.org/wp-content/uploads/2021/04/title-boxing-club-membership.png
380
610
Alec Pow
https://www.thepricer.org/wp-content/uploads/2023/04/thepricerlogobig.png
Alec Pow
2021-04-20 07:14:27
2022-11-28 09:52:41
TITLE Boxing Club Membership Cost