Trane Air Conditioner Cost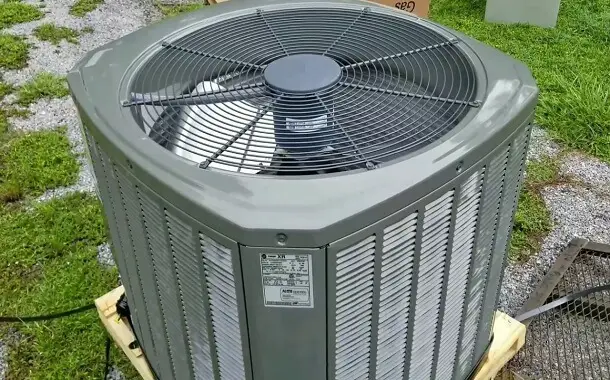 Trane systems and services are renowned for reliability, superior quality, and advanced innovation; and are available through a strong distribution network. Trane employees and distributors are respected throughout the industry for their expertise and performance in the design, manufacture, marketing, and support of HVAC systems.
Trane offers the most extensive line of Heating, Ventilation, and Air Conditioning (HVAC) systems in the industry, from large chillers to Monoblock rooftop air conditioning units.
How Much Does a Trane Air Conditioner Cost?
The cost of a Trane air conditioner starts at around $2,100 and goes up to more than $82,000, depending on different factors such as your geographical location, the contractor you choose, the compressor, the SEER rating and the specific Trane model you choose to buy. It is important to mention that these cost estimates are available for residential setups.
It is recommended to search online for multiple HVAC contractors in your area in order to get an exact quote for your house.
In the tables below you will find the average costs for different models of Trane air conditioners and the projected budget depending on the size of your house.
Budgeting by home size
| | | |
| --- | --- | --- |
| Home Size | What to Budget (A/C + Install) | Unit Required? |
| 2,600-3,200 square feet | $7,500 | 5 ton |
| 2,200-2,600 square feet | $6,700 | 4 ton |
| 1,900-2,200 square feet | $6,500 | 3.5 ton |
| 1,600-1,900 square feet | $6,200 | 3 ton |
| 1,300-1,600 square feet | $6,000 | 2.5 ton |
| 1,000-1,300 square feet | $5,800 | 2 ton |
| 600-1,000 square feet | $5,500 | 1.5 ton |
Price of different models
| | | |
| --- | --- | --- |
| Model | Average Price Range (with installation) | System Only |
| XV20i | $8,500 | $4,000 |
| XL20i | $7,800 | $3,500 |
| XL19i | $7,200 | $3,100 |
| XL18i | $6,500 | $3,000 |
| XL16i | $6,900 | $2,500 |
| XL15i | $6,300 | $2,300 |
| XL14i | $6,100 | $2,100 |
| XB13 | $5,700 | $2,100 |
Trane air conditioner – short presentation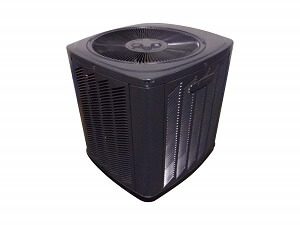 Trane's extensive product portfolio, developed over decades of industry leadership, provides the flexibility you need to meet your specific and individual requirements. Whether you need a cooling and/or heating capacity of 20 kW or over 10,000 kW, they will supply you with the right system.
The first step in the Trane air conditioner installation process is to determine the right A/C unit size for your home, which can range from a 1.5-ton to a 5-ton unit. In order to do so, a contractor representative will come to your house and evaluate the windows' condition, determine your house size, how much insulation it has, and your climate.
Depending on the air conditioner model, additional features can be included, such as remote access to make it possible to access the A/C settings via a smartphone, programmable thermostats, sound-dampening features, and filter alterations.
Trane air conditioners have a unique spine-fine coil system that is made of pure aluminum and this is what increases the SEER rating and durability of the system.
And with an extensive worldwide service network and the industry's best-trained engineers and service technicians strategically located in each country, Trane provides effective assistance in increasing reliability, improving owner costs, and reducing environmental impact to ensure that your initial investment provides a solid return from the first day of operation until the day it needs to be replaced.
What are the additional expenses?
Depending on your geographical area, the installation costs for the air conditioner will vary. In case you install the A/C unit for the first time, you may need to modify or install the ductwork as well. In this situation the installer will need to spend more time with this work, resulting in higher costs. This is also the case for the ductwork which has to be replaced.
You might also like our articles on the cost of HVAC duct replacement, wall air conditioner installation, or air conditioner coil cleaning.
For an extra monthly fee, you can purchase a higher-end model that offers a communication system. The whole system is controlled by this 2-wire control circuit. The entire system will be adjusted according to the outdoor elements.
Important things to consider
According to the official website of the company, a reputable Trane contractor will have a Comfort Specialists Certification. This is proof that the contractor meets the standards set by the Trane company. In order to be certified, these contractors must produce high customer satisfaction rates and sell a specific amount of Trane products per year.
Try to find a contractor that has a Comfort Specialists Certification when you are looking for a contractor and/or dealer.
Trane recognizes the importance of continuously improving the environmental impact of HVAC systems. Whether your HVAC system provides comfort in buildings or process performance in industrial applications, Trane product innovations play an important role in the world's future energy consumption.
How can I save money?
Before installing a Trane air conditioner look for the latest incentives or tax rebates.
If you are lucky enough, you can find a slightly used or even a new Trane air conditioner on eBay that costs a lot less than what a local contractor is charging.
Also, before choosing a contractor try to find a minimum of three price offers and choose the one that works the best for you.
https://www.thepricer.org/wp-content/uploads/2022/10/Trane-air-conditioners-cost.jpg
380
610
Alec Pow
https://www.thepricer.org/wp-content/uploads/2023/04/thepricerlogobig.png
Alec Pow
2022-11-01 06:57:47
2022-10-31 07:46:26
Trane Air Conditioner Cost