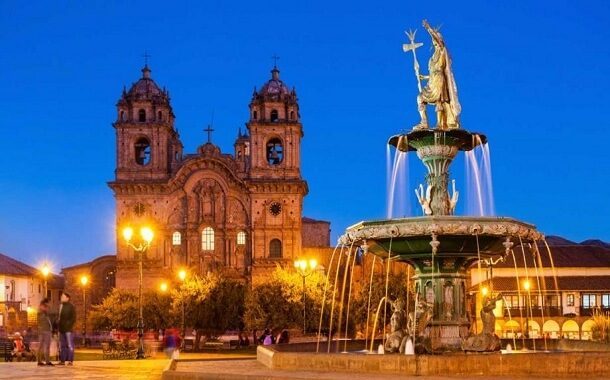 Known for its architecture and archeological remains, Cusco is a part of Peru and one of the best places to visit if you are planning a vacation. It is a gorgeous city that offers many historical sites and breathtaking beauty. It's also known as the administrative capital of the Inca Empire which flourished in ancient Peru between c. 1400 and 1534 CE. While planning your vacation to Cusco, one of the first questions that pops into one's mind is, how much does a trip to Cusco cost?
There are many factors that you will need to realize and assess before you start to budget for your trip. Some of these factors include:
The length of your trip
How much are you willing to sightsee
Your dining preferences
Your transportation needs
Whether you would like to hire a tour guide to show you around
Whether your budget allows you to spend on luxuries or if you have to stay within bounds.
Flight Cost
There are many airlines that fly to Cusco that offer good rates. If you are traveling in the summer, you will most likely find higher prices as more people are looking to travel at that time. If you choose to travel in the off-season, you may get better rates. Either way, a little research on various airlines will help you find a reasonable rate for your flight. An estimation of the flight cost to Cusco is:
Business-class: $1125.17 per person.
Economy class: $184.45 per person.
Is Relaxation on a Dream Beach Everything You Want From Your Vacation? Then Visit Bora Bora
Accommodation Cost
Another thing that you will need to take into consideration will be your accommodation. If you have a fixed budget, looking for a cheaper hotel will be a good call. You also have the option of staying in a luxury hotel, but then the price of the rooms will increase accordingly. Approximations of the prices for various hotels for one night are as follows:
A one-star hotel would cost between $15.00 and $35.00
A two-star hotel would cost between $20.00 and $75.00
A three-star hotel would cost between $22.00 and $147.00
A four-star hotel would cost between $107.00 and $270.00
A five-star hotel would cost between $282.00 and $414.00
Transportation
There are various transportation facilities that you can use in Cusco. One of the best ways to go around the city is either by bus, taxi, or on foot. You can even rent a car if you want to have more liberty in traveling; it would be quicker but a little costly.
An estimate of the cost of transportation in Cusco is around $3.88 per day.
Dining Cost
There are many options that you can opt for when searching for food. You can either dine at the hotel you are staying or go out and search for a good restaurant. The food there is incredibly delicious and will leave you will tingling taste buds. An approximation of the dining cost that you would incur on your trip is:
A budget breakfast would cost between $1.18 and $2.36
A budget lunch would cost between $1.77 and $2.95
A budget dinner would cost between $2.65 and $4.42
If You're Into Sightseeing, Then Plan a Visit to Paris, France. It's a City You'll Never Forget
Example of a Budget for a One-Week Vacation for One Couple
If you are planning to visit Cusco, this estimation of the cost o a one week trip would certainly be helpful for you. Applying the average cost of each of the above sections, we can estimate the total cost of the trip. If you have specific numbers, you should add them as we did below:
Flights: $654.81 per person x 2 people = $1,309.62
Accommodation: $138.7 x 7 days = $970.9
Transportation: $3.88 per day x 7 days = $27.16
Dining (adding the least price for three meals per day): $2.55 for all three meals x 7 days = $17.89
The total cost of the trip incurred by adding the above costs is $2,325.57.
Other Costs You Might Encounter
You may need to consider some additional costs that can occur such as:
The cost of admission into various sights
The cost of shopping around the city
Should the average working Joe visit Cusco?
With good research, you can have this trip within your desired budget. Adding a little extra on the side will help you in the case of emergencies, but overall, you can easily budget yourself. Cusco is definitely a place you should visit, especially having such an interesting history. This is another great place we encourage you to see, but only if by doing so you won't risk your financial safety, so plan wisely in advance.
Browse Our Travel Category For Other Great Vacation Tips  
https://www.thepricer.org/wp-content/uploads/2016/12/cusco-vacation-price.jpg
380
610
Alec Pow
https://www.thepricer.org/wp-content/uploads/2023/04/thepricerlogobig.png
Alec Pow
2016-12-01 22:55:40
2020-08-15 21:52:01
Trip to Cusco Cost