Ultrasound Technician School Cost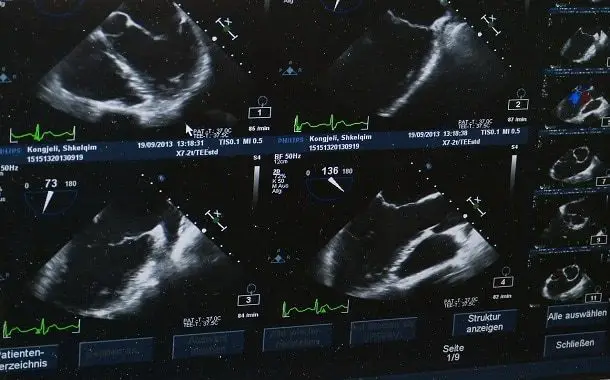 Certificate in Sonography: $5,000 – $25,000
Associate's Degree: $6,000-$40,000
Bachelor's Degree: $30,000-$ 48,000+
Ultrasonography, also referred to as sonography, is a diagnostic medical procedure that develops visual images inside the body with the help of high-frequency acoustic waves.
The resulting image is the ultrasound from the sonograph process; nevertheless, the ultrasound professionals will not utilize radiation to record images and gather information.
At the same time, the ultrasound technologists have more substantial training and accreditation and can also work along with doctors to help them in sonograph info analysis, to detect and help treat patients later on.
Normal Expenses
A sonography certificate will have a price between $5,000 and $25,000 and the training studies are finished in one to 2 years.
The 1-year certificate in sonography from Grace Medical Center in Canton, OH, for instance, costs $13,000.
Popular Programs
At the same time, The Mayo Clinic in Rochester, MN, is able to provide a 21-month certificate in sonography for $24,000.
Associate's degree ultrasound techs programs cost around $6,000 to $40,000 and can take around 2 to 4 years.
Check out our articles about the cost of radiology technician school, esthetician school, and chiropractor school.
Bunker Hill Community College in Boston, for instance, provides a two-year associate's degree in sonography for a fee of $6,800 for tuition and other fees for residents and $16,600 for people that are non-residents.
The associate's degree program from San Joaquin Valley College in Bakersfield, CA, for instance, lasts a year and a half and will have a full price of $38,000, which will include the necessary books and all other fees.
The bachelor's degree in sonography has a price that will fall between $30,000-$48,000.
For instance, Rush University in Chicago provides a bachelor's in vascular ultrasound for $44,640 tuition plus costs for a duration of 7 scholastic quarters.
At the same time, New York City Methodist Hospital provides a bachelor's degree in coordination with 2 colleges for the amount of $16,000 each year for the first 2 years and $8,000 each year for the other 2 years remaining in a collaboration with the online program of Clarion University of Pennsylvania, reaching the overall cost of about $48,000.
The sonographers' registration exam costs $200 and is given by the American Registry for Diagnostic Medical Sonography.
The yearly renewal cost is $60 and as soon as a candidate has actually passed the test and paid registration charges, they will be permitted to practice as an RDMS (Registered Diagnostic Medical Sonographer).
The only states with licensing requirements for sonographers are Oregon, New Mexico, West Virginia, and New Jersey.
Oregon has a charge of $125 annually for a sonography license, needed to practice in the state, while the license renewal costs $120 for 2 years.
In states without licensing requirements, sonographers are permitted to practice utilizing their registration as the main credentials.
What Should be Included
The objective of the sonography education is to train the students to record images from all parts of the body, such as the abdominal area and breasts, the female reproductive system and prostate, the heart, and capillary.
The trainees need to be very familiar with the ability of the device and tech in order to aid to find and deal with conditions such as heart problems, cardiac attack, and vascular illnesses which can lead to stroke.
Extra Expenses
The cost of the room, board, books, and uniforms will fall somewhere between $10,000 and $20,000 each year.
For instance, The Mayo Clinics's extra charges consist of $700 for books and $540 for laboratory charges, and at the same time, the room and board at the Mayo Clinic school and campus can reach $20,000 each year.
Discounts
Sonography scholarships will vary from $1,000 to $2,500 and are offered by groups like the SDMS Foundation and the American Society of Echocardiography.
Looking For an Ultrasound Technician School
The Commission on Accreditation of Allied Health Education Programs supplies a searchable database for certified programs in diagnostic medical sonography.
The accreditation is given by the Joint Review Committee on Education in Diagnostic Medical Sonography.
The Society of Diagnostic Medical Sonography supplies info on professions and expertises in sonography.
The Bureau of Labor Stats si will give extra details on professions in diagnostic medical sonography.
https://www.thepricer.org/wp-content/uploads/2020/10/ultrasound-technician-school-cost.jpg
380
610
Alec Pow
https://www.thepricer.org/wp-content/uploads/2023/04/thepricerlogobig.png
Alec Pow
2020-10-16 08:43:31
2020-10-16 08:43:31
Ultrasound Technician School Cost