Last Updated on September 13, 2021 | Written by CPA Alec Pow
First Published on August 13, 2021 | Content Reviewed by

CFA Alexander Popivker
What is an annual physical exam? It is a series of tests, performed by your primary care physician, that measure your general well-being. They can be an important first line of defense against many serious health conditions.
Regular medical check-ups have the role of preventing extremely serious diseases with the help of simple means. Specifically, they can detect any physical change and discover pathological changes through laboratory analyzes.
For example, a number of diseases can be found such as high blood pressure, early-stage cancer, endocrine disorders, diseases that do not show obvious manifestations and are not accompanied by pain but can be life-threatening if not diagnosed early and especially if they are not treated properly.
The Walgreens Healthcare Clinics are the new way to get an affordable, hassle-free physical exam. With more than 420 locations nationwide and a dedicated staff of healthcare professionals on hand at all times, you can easily take advantage of convenient care when it's needed most.
How much does a physical cost at Walgreens?
Walgreens will charge you a range of prices, depending on what type of physical exam it is and if your insurance company pays for the service.  Their price ranges from $40 to up to $85 without any insurance coverage. If you have health insurance through an employer or private insurer that provides benefits as Walgreens does, then they may cover some or all of the cost; however, there's no guarantee as this also depends on your policy with them.
At Walgreens, you can have a physical exam for just $45 or $55 with an online coupon; but if it is not available then it will cost more than $80. On the other hand, Medicare wellness visits are free of charge.
Walgreens physical details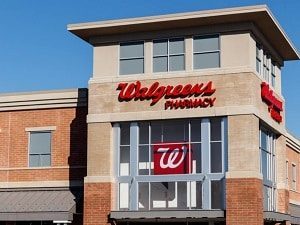 The annual physical examination begins with a general discussion about the patient's condition, diet, sleep, physical exertion, personal history, such as certain food and allergies. Also, at this time the doctor will observe the mental state of the patient and the presence or absence of disease.
Besides this, annual physical supplies include the following:
Checking vital signs: the doctor will check your blood pressure, pulse, temperature, and respiratory rate.
Blood tests: a complete blood count will check for anemia and assess the level of white blood cells. A metabolic panel will assess electrolytes, kidneys and liver function,s and blood sugar levels. A fasting lipid panel will check your cholesterol level. Most doctors recommend performing blood tests every year.
You might also like our articles about the cost of a general annual physical exam, or an eye exam either at Walmart or Sam's Club.
Urine test: urine tests can check for many different conditions.
Body inspection: this is a head-to-head check by your doctor and will vary by gender and age. It should also include a one-off for any suspicious moles or other skin lesions.
Mood check: your admission questionnaire will likely include a few questions about your recent mental state to take into account any mood disorders.
You can find healthcare clinics at selected Walgreens Pharmacy locations. And if you're looking for one, there is no need to make an appointment because most of them are open 7 days a week.
Walgreens has doctors on staff, but the physical examination is performed by a physician assistant or a nurse practitioner.
What are the extra costs?
In light of recent scientific discoveries, it has become abundantly clear that family medical history is not the only factor to consider when determining a need for extra screenings so be prepared to spend some more money for additional tests.
If while performing the physical exam extra tests, screenings or labs will be needed, you should know that you have to pay for them.
There is an extra fee of approximately $17 for the individuals who ask for more physical tests.
If there is a problem detected with your health while having the physical test done, then you may have to make an appointment with your family doctor for extra examinations.
Important things to consider

Additional imaging tests or screenings can be completed at a hospital and the blood test samples can be taken to the physician's office before being sent for analysis at a laboratory.
The organization that requires your physical will also dictate the type of paperwork you need to fill out. There are some organizations, such as employers or schools, who want their employees or students to use a specific form rather than generic ones that clinics typically have for these purposes.
How can I save money?
Walgreens is always trying to offer its customers a deal. Whether it's an in-store promotion or the coupons you can find online. The easiest way to find these specials is by checking out their official website.
Group discounts are available for sports physicals.
You can co-pay approximately $10 if you are covered by a health insurance policy. In case you don't have health insurance, you should try your best to get coverage.
Walgreens provides a prescription savings club network that entitles you to discount cards with 10% off at all clinics.
Walgreens is a popular store for physicals because it's cheaper and more convenient than the typical doctor's office where you may pay even more than $100 for any type of exam.
https://www.thepricer.org/wp-content/uploads/2021/08/Walgreens-physical-cost.jpg
380
610
Alec Pow
https://www.thepricer.org/wp-content/uploads/2023/04/thepricerlogobig.png
Alec Pow
2021-08-13 05:15:35
2021-09-13 08:45:23
Walgreens Physical Cost