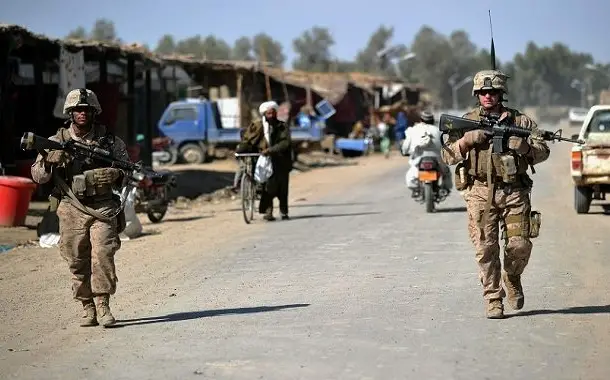 In 2013, violence-related expenses represented 11.3% of the world's GDP or 1350 $ per capita on the planet, as calculated by the International Peace Research Institute (SIPRI) experts', with headquarter in Stockholm.
In total, direct or indirect, these expenses, amounted to 9.800 billion U.S. dollars, up by 179 billion (5%) compared to 2012, situation which helped intensify the internal armed conflict, social protests, and terrorism in the Middle East.
The estimate is conservative because it includes many parameters, impossible to assess in the absence of data, like, for example, theft and robbery, sexual assault, business expenses for the acquisition of technical means of protection.
In addition, the total figure does not take into account the lost profit due to various conflicts or failed investments. On the other hand, fear of violence leads to business plans and economic strategy changes: companies need to reduce their production or relocation of industrial units in quiet areas. According to SIPRI calculations, these fears cost the world economy 2.5 times more than the costs and losses generated by terrorism.
Russia spends more on weapons of GDP than the United States or European countries, according to a report released and compiled by SIPRI (an independent military research company, of armaments, arms control, and disarmament, with headquarter in Stockholm).
Moscow Military Spending's, which grew by 4.8%, exceeding for the first time, as a percentage of GDP, the United States – the military force that is the absolute leader in money spending in this area.
The USA has the largest budget allocated to military spending in the world, but it fell from the previous year by more than 7%, mainly, due to the withdrawal from Iraq and Afghanistan.
Based on defense spending, first place is held by the United States, with 1.713 billion dollars (10.2% of the GDP or $ 5.455 per capita), followed by China, with 406.8 billion dollars (3, 7% of GDP or 370 dollars per capita), Russia with 242 billion (9.5% of GDP or $ 1,685 per capita) and Germany, with 123 billion (3.9% of GDP or $ 1,505 per capita).
Ukraine, on the verge of a war with Russia, has also increased military spending with 16% comparing to 2012.
China is No. 2 after the USA and in the world concerning military spending: in 2013, the military budget was increased by 2% of GDP, with 135 billion. The capital allocated arming China was estimated at 188 billion dollars in 2013. In real terms, Asian military budget power increased by 7.4%.
Four European countries are in the top 15 countries with the highest military expenditure in the world. One of them is France, which allocates 44 billion €. In 2013 it ranked 5 in the world after Saudi Arabia. Compared to 2004-2013, France has reduced its military budget by 6.4%.
Following France is Great Britain, which in 2013 spent 41 billion €. The amount is down by 2% over the past 10 years.
Germany is ranked 7 in the world with 35.2 billion € and is the only European country that supplemented the defense budget compared to 2004-2013 by 3.8%.
Italy, ranked 11th in the world among the great "spenders" on the military, a reduced amount compared to the past decade budget by more than a quarter (26%). In 2013 allocated defense expenses for Germany were at around 23.6 billion €.
European countries decreased by over 10 % in military expenditures since 2008, and here are some of them: Austria, Belgium, Greece, Ireland, Italy, Netherlands, Spain, the countries of Central Europe, except Poland.
Worldwide, countries have spent around 1747 billion $ on military equipment in 2013. Expenses decreased, as compared to 2012, by 1.9%, for the second consecutive year. In Western countries, the largest decreases were noticed in North America, Western, and Central Europe, while in other regions have increased.
The states that spent the most on military equipment in 2013 were the United States, China, Russia, Saudi Arabia, and France
No less than 23 countries, including Ukraine, Georgia, and Russia. Belarus or Armenia doubled their military spending in the period of 2004-2013.
https://www.thepricer.org/wp-content/uploads/2014/09/marines.afghan1.jpg
380
615
Alec Pow
https://www.thepricer.org/wp-content/uploads/2023/04/thepricerlogobig.png
Alec Pow
2014-09-26 03:23:48
2021-07-03 08:55:31
The Cost of Wars