Last Updated on April 23, 2021 | Written by CPA Alec Pow
First Published on April 23, 2021 | Content Reviewed by

CFA Alexander Popivker
Epic's electronic medical records (EMR) system is among the most popular in the healthcare industry, and for good reason. The Epic EMR software from Epic Systems Corporation offers an affordable price point as well as top-of-the-line quality that many other systems lack. Though it doesn't list pricing on its website or through any other means, you can contact them to get a quote tailored specifically for your business needs.
We know that research and finding the best price for Epic EMR software can be time-consuming, so we have done it all for you. Our goal was simple: to provide an updated list with detailed pricing information in order to save your precious moments from being wasted scrolling through pages upon pages just trying to figure out how much you will end up paying.
Details on the Cost of the Epic EMR Software
You can expect to pay anywhere from $1,200 to $500,000 for an Epic EMR. This price is dependent on a large list of factors which we will detail below.
You might also like our articles about the cost of Cisco Phone Systems, voice and data cabling, or Call Center software.
In order to get a better idea about how expensive this system might be, consider these average costs:
$1,200: This is the starting price for self-hosted services.
$500,000: The typical price for big medical facilities as well as clinics.
Monthly costs of $200 to $35,000: These expenses vary from facility to facility and the different features that will be used, with the cost usually including training and configuration.
$2,000: The typical expense for training when it is not included in the plan.
Free versions are also readily available with extremely restricted functions. These are only helpful for smaller centers and those will likely need to update to a paid version of the Epic EMR to use it at its full capabilities.
What will influence the Epic EMR Cost?
The most important factors that will have an influence on the cost of the Epic EMR are the size of your medical facility and the features and services that you need to use from the software.
The features
The Epic EMR offers a wide range of customization options that will affect the final price. For example, you can choose whichever templates or patient charts suit your needs best and add them for an additional cost on top of the base price. The higher-level features such as integration with pharmacy, lab, immunization registries may also increase costs if desired in addition to any administrative services like referral management, appointment scheduling, storing documents, and tracking medication.
The finance module of the Epic EMR is useful for tracking invoices, bills, and payments. This feature can quickly increase the cost by tens of thousands of dollars if you add too many features to your software so it's best to stick with just those that are most important. The cloud-based platform makes this a simple task because new additions will be available as soon as they're ready – no installation or upgrade fees.
The Size of Solution
The size of the solution has a significant impact on its cost. Obviously, smaller facilities would have to pay much less for their system than large hospitals which could spend upwards of $500,000. But across that wide spectrum, there is plenty in between and your costs are likely closer to one side or another based on how many people will need access and what type/amounts of information will need storage.
Monthly payments and one-time payments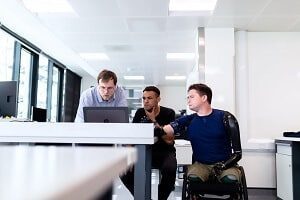 There are a variety of pricing schemes to choose from. Some packages come with one-time fees, while others require monthly payments and an initial fee. One-time payment plans can be expensive but offer savings in the long run as you won't have to pay each month; however, those types of paid options may not provide the same level of ongoing support services.
Pros and Cons of Epic EMR
Epic's system is expensive, but it has features and quality that make the hefty price worth paying for. The software allows for better record keeping of patients so doctors can be sure they are providing a high level of care to every person who walks through their door, making it one of the best options on the market today with regards to EMR systems.
Pros
The Epic EMR is a great solution for doctors and patients alike. It includes plenty of features, strong technical support, medication administration capabilities which make collaborating across teams easier while also making it easy to access medical information with accuracy.
Cons
The software does not include charting or handwriting recognition but this doesn't stop you from getting the most out of your practice.
Want to buy Epic EMR?
The Epic EMR is more than just a pretty piece of software. It's the key to staying organized in any medical facility, and as such, it merits careful consideration before purchase. The size of your staff and patient records will be crucial factors when getting this product for your office or hospital.
https://www.thepricer.org/wp-content/uploads/2021/04/epic-emr-cost.jpg
380
610
Alec Pow
https://www.thepricer.org/wp-content/uploads/2023/04/thepricerlogobig.png
Alec Pow
2021-04-23 05:39:30
2021-04-23 05:39:30
Epic EMR Cost