How Much Does a Carfax Report Cost?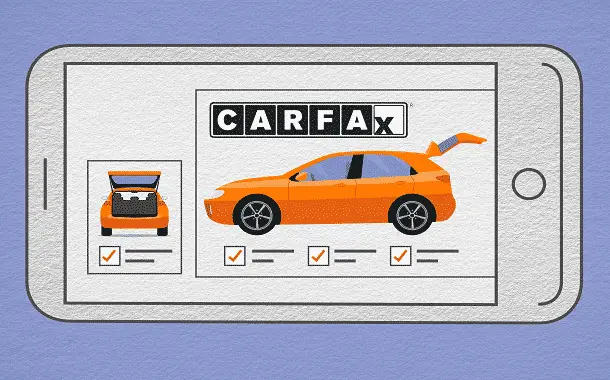 Carfax, Inc. is one of the best web services that help consumers check the history of a vehicle. It provides a history report with information about the accidents a car has been in, as well as other issues like whether the car was a taxi, whether it experienced flood damage, and a lot more.
It is very common nowadays for car buyers to look at the Carfax report before purchasing a used car. This is to give the potential buyer a good idea of what was the past of the car and what happened to it, to give them peace of mind or prevent them from buying a vehicle with a bad past.
How much does a Carfax report cost?
A single Carfax report costs $49.99, three reports are priced at $64.99, and five reports will cost $99.99, based on the official information provided by Carfax.com. You can also get unlimited reports for a period of 60 days if you pay $129.99. Most of the time, you won't have to buy this report as most private sellers have no problem buying one for you.
Car dealers, on the other hand, have reported paying considerably more for these reports. As a dealer, you will be charged somewhere between $900 and $,1600 per month for unlimited reports. This cost would depend on the number of cars in the inventory.
According to one of our visitors, the price of a Carfax report is officially $49,99, as per their official website.
Carfax vehicle history report details
Carfax can give a very detailed repair and damage history for cars that are built after 1981. You will find in this report a bunch of important things about the car's history, based on the vehicle identification number associated with it, which is known as the VIN.
You should find in this report everything from the day it got in the dealer's lot right out of the factory. This history should also include the owner history, which has records of the past owners of the car and how long each of them had it, as well as the dates of purchase. It will also show whether the car was involved in any accidents as well as any dates when the car went in for service.
And the information about accidental damage is pretty detailed as well, providing anything from fender benders and other minor occurrences to structural damage and other serious damage.
As for service records, you will only get information on the dates on which the car had service done in a professional service shop or by a professional mechanic that is part of the database and sends information. Odometer readings should also be a part of this report for dates when it came in for service and other recalls that are currently open.
Important things to consider
You should consider taking advantage of the Carfax car buyback program. You can do this by registering the vehicle purchase within 90 days of the acquisition.
You should always go over any disclosures to understand what are the limits of the information and what are the exact guarantees that they can provide.
Carfax vs Autocheck
Both Carfax and AutoCheck are able to give you the history of any vehicle you need in trusted amounts. Even so, there are several differences between their systems.
One of the biggest differences is the tracking of auction automobiles, according to Drivetime.com. If you want to buy a car from an auction, then you should know that Carfax is considered ineffective when it comes to tracking auction automobiles, while AutoCheck is known to do a pretty great job when it comes to these types of vehicles.
This feature makes AutoCheck great at provident a thorough listing of vehicles that have frame damage.
This is mainly because with AutoCheck reports you get exclusive access to two of the most popular auction houses in the US.
The second difference to take into account is the AutoCheck score. This is designed to help you understand how the history of the vehicle influences its resale value. To get a better understanding, this score should tell you how good the history of the car is.
AutoCheck Vehicle History Report
Carfax Vehicle History Report
Price

$24.99 (one report)
$49.99 (five reports for 21 days)

$44.99 (single report)
$64.99 (three reports)
$99.99 (five reports)

Information Included

Accident history
Title information
Ownership history
Recall information
Mileage information

Accident history
Title history
Ownership history
Recall information
Mileage information
Service and maintenance records

Buyback Protection and Guarantees
Yes, although not all errors are covered
Yes, although not all errors are covered
Proprietary Car Score
Yes
No
When it comes to the mileage verifying capabilities and whether the car has been maintained by a dealer or a fleet, Carfax is the better alternative.
As long as the repair chain or dealer reports this information to the company, Carfax is also able to show you a complete maintenance history. Along with the exact mileage at the time of the maintenance, these reports will also show you the reason for the car coming in.
You will get far better results from Carfax when trying to figure out how many previous owners the car you are trying to buy has had in the past. From this, you can dig further and check where the car has been and whether it has ever reached a dealership or pawn shop.
Save money when buying a used car
You will get a free Carfax report from most dealerships. A lot of dealers will also include a Carfax report for their cars when listing them on websites like AutoTrader.com or Cars.com. You will usually be able to see the report for free by simply clicking the link you find on the listing. If you can't find a report for a certain car, then you should ask the dealer if they can offer it, as most will have no problem doing this.
Every vehicle listed on the main Carfax used vehicle search will feature its own report free of charge.
VehicleHistory.com is known to be a similar but free service without any strings attached. This business will take info from a mix of public databases and supply you with upkeep schedules, service records, airbag deployments, crash test scores, and KBB reports.
Combine a couple of other reports because, in some cases, the report might not be as exact as you believe.
Do not rely on these reports and always have the automobile thoroughly checked and take it for a test drive if you truly wish to know if there are issues with it.
https://www.thepricer.org/wp-content/uploads/2021/03/carfax-report-cost.png
380
610
Alec Pow
https://www.thepricer.org/wp-content/uploads/2023/04/thepricerlogobig.png
Alec Pow
2021-03-12 22:21:06
2023-06-15 11:51:10
How Much Does a Carfax Report Cost?