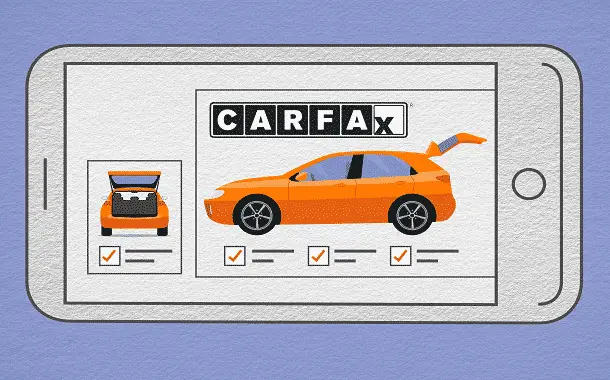 Carfax, Inc. is a web service that provides customers with a car history report that offers info on the automobile such as accidents, the owners who have bought and sold the vehicle, flood damage, if it was a lemon, and more.
Many, if not all prospective vehicle purchasers, utilize a Carfax report when acquiring a utilized vehicle. Not only will it offer the possible purchaser an idea of what has actually happened to the vehicle in the past, but it also provides the purchaser with a guarantee as well.
Just how much does a Carfax report cost?
According to Carfax.com, one Carfax report can be bought for $39.99 and 5 reports will cost $59.99. For $69.99, you can get unrestricted reports for 60 days. Typically, this report will only have to be bought if you're buying from a private seller who does not wish to purchase one for you.
When it comes to dealerships, they have actually reported paying anywhere from just $900 to more than $1,500 monthly for limitless reports. This expense would depend upon the number of vehicles in their inventory.
According to one of our visitors, as per 28 November 2022, thepricer of a Carfax report is officially $49,99, as per their official website.
Carfax details
For any automobile released after 1981, Carfax will have the ability to provide an in-depth repair work and damage history. This report will note a variety of features of the vehicle's history that's related to the car identification number, typically described as VIN.
This report will have a record and the history for that specific car, starting from the day it arrived at the dealership's lot for the very first time. It will include the owner history, which will show you the records of who owned the vehicle, for how long they owned it and where the vehicle was acquired from. It will also show any dates when the vehicle was serviced and if accidents took place throughout that time. Any accident-caused damage shown on the report will be anything from something as small as a minor car accident to something as severe as structural damage. Service records will just show up if the vehicle had service done by an authorized service shop that sends out details to the database. The report will also include odometer readings whenever it came in for service and if any recalls are presently open.
Tips to keep in mind
Try to make the most of the vehicle buyback program Carfax provides. To take advantage of it, you will need to register the car purchase within 90 days.
You should also check out the disclosures to understand the limitations of the details and which guarantees they will provide.
Autocheck vs Carfax
AutoCheck and Carfax will both offer you a trusted amount of history for any needed automobile, however, there are some differences between them.
As mentioned by Drivetime.com, the greatest difference is tracking auction automobiles. AutoCheck is known to be far better at tracking auction automobiles, while Carfax is known to be pretty much ineffective at tracking these kinds of vehicles. Because of this feature, it also enables AutoCheck to provide a more thorough listing of vehicles with frame damage. The primary reason is since AutoCheck has special access to 2 of the biggest auction houses in the United States.
The other plus for Autocheck is their rating system, which is a process that aids you to know how the car's history affects its resale worth. At a look, this rating provides you with an idea of how good its history really is.
Carfax is much better when talking about verifying mileage and if it has actually been kept by a fleet or dealership.
Carfax also shows you upkeep reports if the dealership or repair work chain reports it to the business. These reports will show you what the vehicle came in for, in addition to the mileage at the time.
Carfax will do a much better job in showing you the number of owners the car has actually had in the past. This can help you to dig deep and see where the vehicle has actually been such as car dealerships or pawn shops.
How can you save some money?
The majority of dealers provide this report free of charge. On sites, such as Cars.com and AutoTrader.com, dealerships will include a Carfax report for the vehicle you will want to buy. If the report isn't readily available for the vehicle, ask the dealership if they can offer it and most of them will be more than happy to do so.
Every vehicle listed on the main Carfax used vehicle search will feature its own report free of charge.
VehicleHistory.com is known to be a similar but free service without any strings attached. This business will take info from a mix of public databases and supply you with upkeep schedules, service records, airbag deployments, crash test scores, and KBB reports.
Combine a couple of other reports because, in some cases, the report might not be as exact as you believe.
Do not rely on these reports and always have the automobile individually examined if you truly wish to know if there are issues with it.
https://www.thepricer.org/wp-content/uploads/2021/03/carfax-report-cost.png
380
610
Alec Pow
https://www.thepricer.org/wp-content/uploads/2022/01/thePricer.png
Alec Pow
2021-03-12 22:21:06
2022-11-29 06:24:10
Carfax Report Cost